A wanted woman found hiding under a bed at a rural Sulphur Springs residence Wednesday afternoon allegedly claimed to be someone else when deputies attempted to arrest her.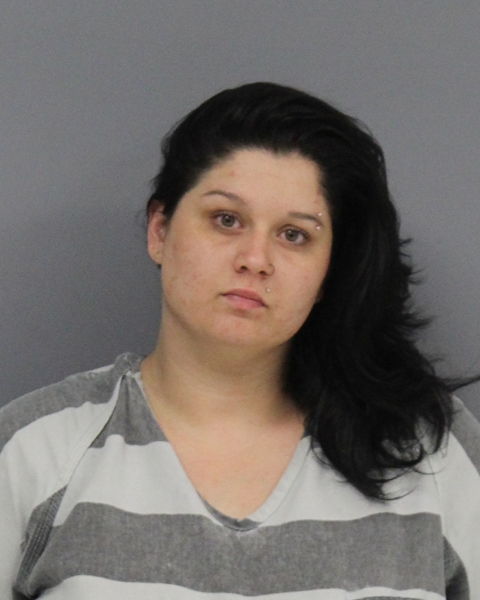 Hopkins County Sheriff's Office Cpl. Todd Evans and Deputy Richard Brantley were made aware a 27-year-old woman with an outstanding felony warrant could likely be located a rural FM 2297 residence. Upon arrival Thursday afternoon, the homeowner allegedly allowed deputies entry to the home.
A search revealed a woman hiding under a bed inside the home. She allegedly claimed to be a woman 4 years older than the Destiny Renee Scott they were looking for. Deputies took the woman into custody at 4:40 p.m. Dec. 3, 2020. The woman was transported to the county jail, where her fingerprints told a different story. They matched those of Scott, who was wanted for violation of probation, which she was on for a Dec. 10, 2019 possession of 1 gram or more but less than 4 grams of a Penalty Group 1 controlled substance charge, according to arrest reports.
The arrest marks the third time Scott has been in custody in Hopkins County.
Scott and a 64-year-old identified as her boyfriend were first arrested Dec. 10, 2019 on the controlled substance charge by Sulphur Springs Police Department Special Crimes Unit officers, who responded to a disturbance report at a Locust Street residence. The SCU investigators, upon arrival at the call, alleged seeing the man passing a container with 3.6 grams of suspected methamphetamine and other drug paraphernalia to Scott. She allegedly tried to hid the container, then admitted it contained an illegal substance. She remained in custody at Hopkins County jail from Dec. 10, 2019 to March 17, 2020, in lieu of a $30,000 bond on the controlled substance charge.
The 27-year-old Sulphur Springs woman was booked into Hopkins County jail again on June 10, 2020, after her bond was revoked on the controlled substance charge; he r new bond was set at $75,000, according to jail reports.
Scott remained in Hopkins County jail Friday morning, Dec. 4, on the violation of probation charge, according to jail reports.
---
The Hopkins County Sheriff's Office is located at 298 Rosemont St., Sulphur Springs, TX 75482. Non-emergency calls can be made to (903) 438-4040.
KSSTRadio.com publishes Sulphur Springs Police Department reports and news. The Police Department is located at 125 Davis St., Sulphur Springs, Texas. Non-emergency calls can be made to (903) 885-7602.
If you have an emergency dial 9-1-1.
The Sulphur Springs Police Department continues to serve its citizens with pride in its overall mission and will strive to provide the best possible police force in the 21st century.