A 41-year-old Sulphur Springs man has been arrested for the second time in two months on a felony charge, according to arrest reports.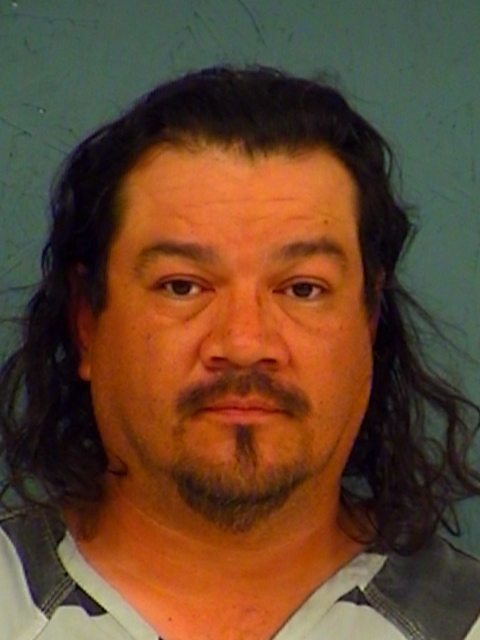 Sulphur Springs Police Officer Silas Whaley located a wanted man at 2:35 a.m. Wednesday, December 30, at a Helm Lane convenience store. Alexander Garza was taken into custody on the outstanding warrant for violating probation on a third or more driving while intoxicated charge.
The 41-year-old Sulphur Springs man remained in Hopkins County jail on the felony warrant late Wednesday morning Dec. 30, 2020.
Dec. 30 is the second time in two months that Garza has been arrested in Hopkins County. He was also arrested Nov. 21 on unlawful possession of a firearm by a felon, possession of 1 gram or more but less than 4 grams of a Penalty Group 1 controlled substance and money laundering in the amount of $2,500 or more but less than $30,000. He was released from jail later that day on a $25,000 bond on the firearm charge, a $10,000 bond on the controlled substance charge and a $1,000 bond on the money laundering charge.
The Nov. 21 charge stemmed from an investigation by SSPD Special Crimes Unit into an illegally parked vehicle. An open container was visible in the console of the vehicle Garza was driving. SCU officers alleged finding a glass pipe of the kind used to smoke methamphetamine on Garza during a pat down, a pistol and 1.8 grams of a suspected methamphetamine near the driver's seat. Nearly $8,000 was found in a backpack and other items of drug paraphernalia, during a search of Garza's vehicle. A records check showed Garza to be a convicted felon, resulting in the firearm charge.
KSSTRadio.com publishes Sulphur Springs Police Department reports and news. The Police Department is located at 125 Davis St., Sulphur Springs, Texas. Non-emergency calls can be made to (903) 885-7602.
If you have an emergency dial 9-1-1.
The Sulphur Springs Police Department continues to serve its citizens with pride in its overall mission and will strive to provide the best possible police force in the 21st century.
---
The Hopkins County Sheriff's Office is located at 298 Rosemont St., Sulphur Springs, TX 75482. Non-emergency calls can be made to (903) 438-4040.