Free COVID-19 Testing Center Closed Dec. 24-25, Will Reopen Saturday
Hopkins County/Sulphur Springs Emergency Management officials in the Dec. 24 COVID-19 update reported the patient count in the hospital COVID unit had decreased on Christmas Eve while the number of people visiting the free testing center in Sulphur Springs increased Wednesday.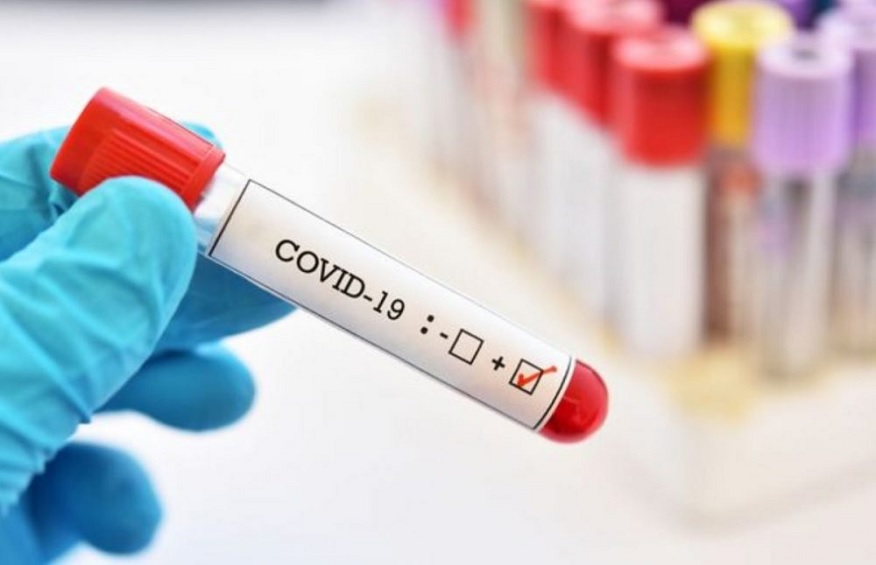 On Thursday morning, CHRISTUS Mother Frances Hospital-Sulphur Springs COVID Unit had 25 patients, the same as on Monday, Dec. 31, and Monday, Nov. 30. That's three fewer lab-confirmed COVID-19 patients in the local hospital on Christmas Eve than on Dec. 23.
The DSHS website's Hospital Data Over Time report on Dec. 24 showed 171 COVID-19 patients in hospitals in Trauma Service Area F, five more than on Dec. 23. COVID-19 hospitalizations accounted for 15.94 percent of the total hospital capacity in TSA F Thursday. That's the second consecutive day COVID-19 patients were over the 15 percent high capacity measure.
Seven straight days over 15 percent in a TSA requires those counties that do not meet the low case count exception to push back precautionary measures one step from 75 to 50 percent occupancies and in some cases could require business closings, until the TSA has gone a week below the 15 percent capacity threshold.
Also on Wednesday, Dec. 23, 106 oral swab tests were conducted at the free testing center in Sulphur Springs, that's two more molecular tests performed at 128-A Jefferson Street Wednesday than on Tuesday. Over the last 7 days, 573 COVID-19 tests have been performed inside the Red Cross building. So far this month, 1,927 free COVID-29 tests have been conducted at the location. Since the site opened on Sept. 25, a total of 6,458 COVID-19 tests have been performed, HC/SSEM reported in the Dec. 24 COVID-19 update.
HC/SSEM also reported the free testing center closed on Dec. 24 and will be closed again on Dec. 25 to allow those working at the facility to observe the holiday.
The free testing site will reopen Saturday, Dec. 26, at 9 a.m. Online registration is required at www.GoGetTested.com in order to be tested. At 1:10 p.m. Christmas Eve, Texas Emergency Management showed 368 slots open for testing on Saturday.
Testing is open to anyone regardless of address. Even children ages 3 and up can be tested, provided an adults registers and accompanies them to have the oral swab test performed. The Sulphur Springs free testing site is not a drive through location. Testing is conducted inside the building.
Individuals should refrain from eating, drinking or using tobacco products a minimum of 15-20 minutes before, but waiting an hour should make them more accurate, officials reported.
Those testing will need to bring a photo ID and the number provided upon registration with them to the test location. Masks must be worn into the testing center. Testing typically takes about 5 minutes.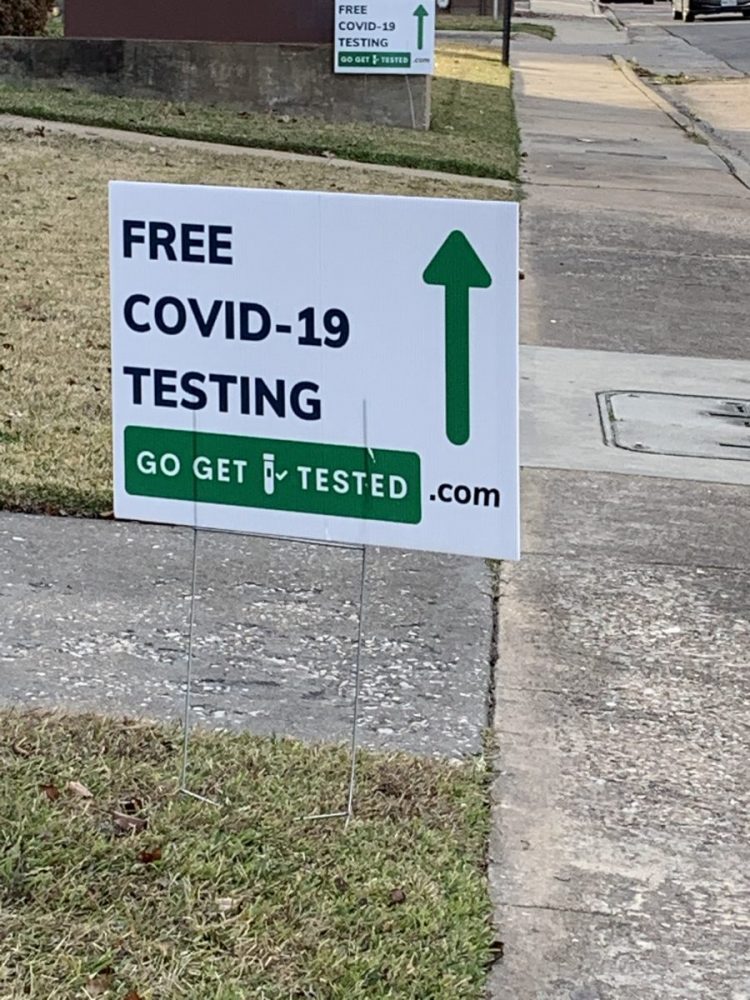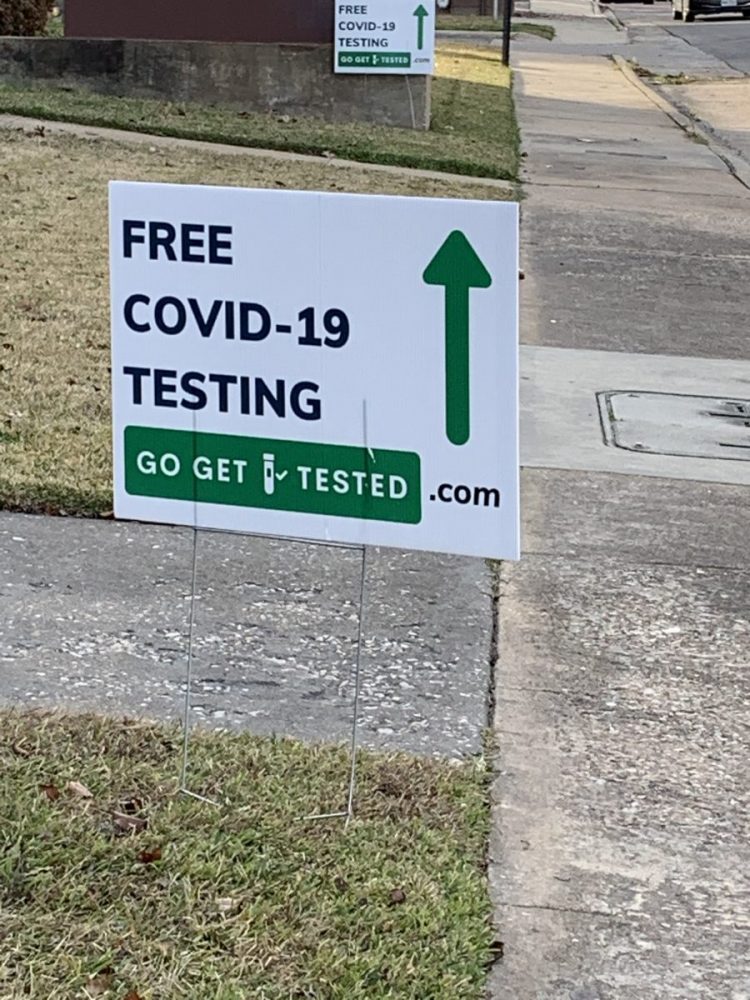 According to the DSHS Dec. 24 COVID-19 Vaccine dashboard, 28 in Hopkins County had received the first dose of a COVID-19 vaccine by 11:59 p.m. Dec. 23. That's three receiving the first dose on Monday, five more on Tuesday and 20 on Wednesday.
Brookshire's Pharmacy was scheduled to receive 100 doses of the Moderna vaccine by Thursday, Christus Trinity Clinic – Sulphur Springs was to receive 200 doses.
Across the state, 455,325 does of the vaccine had been sent out to approved providers. The first dose of the vaccine had already been administered to 113,514 people in 239 of Texas' 254 counties as of 11:11 a.. Dec. 24, according to the DSHS dashboard.
DSHS had not updated its Texas COVID-19 Case Counts and Test and Hospital Data dashboards at 2:35 p.m. Dec. 24.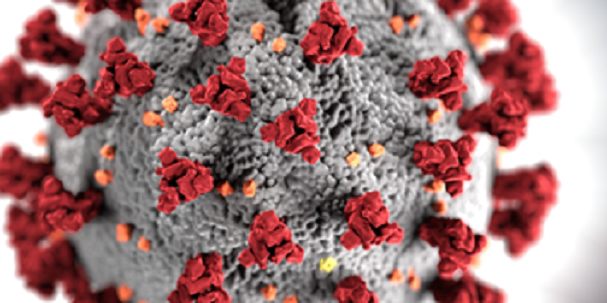 ---