Texas Department of State Health Services reported 27 new cases, 13 new probable cases, and made an adjustment that changed the number of COVID-19 fatalities. COVID hospitalizations in Trauma Service Area F rose a little bit, according DSHS' Dec. 12 COVID-19 Case Counts and Test and Hospital Data dashboards.
COVID-19 Case Counts
Hopkins County's molecular case count, which DSHS still considers the official confirmed case total, slowed for a few days, with only five new cases reported on Thursday and seven new cases on Friday. Saturday was another matter, however, with almost as many new COVID-19 cases reported Dec. 12 as during the six previous days.
The 27 new Dec. 12 COVID cases increased the weekly total to 57 cases. That's 138 Hopkins County residents who have received a positive COVID-19 result on molecular testing this month. That's as many new cases during the first 12 days of December as during the entire month of November. In fact, it's more new COVID-19 cases diagnosed by molecular tests so far in December than the total for every other month during the pandemic except October, which ended with 323 Hopkins County residents receiving positive molecular COVID test results. Cumulatively, 970 Hopkins County residents have tested COVID-19 positive on molecular testing since the pandemic began in mid March.
DSHS also reported 13 new probable cases were also diagnosed on Saturday. According to DSHS, a probable case is from a person who has either tested positive through an antigen test or has a combination of symptoms and a known exposure to someone with COVID-19 without a more likely diagnosis is. The state the week of Nov. 22 began releasing weekly antigen probable totals, but as of Dec. 11 has incorporated in its daily dashboard reports molecular, antigen and antibody tests conducted by county.
On Friday, a total reflected 40 additional probable cases not in the last weekly probable cases report on Dec. 7, which the County Trends report said included one older test that had not been previously reported by a lab. Combined with the 13 new probable results received Saturday, that's 53 additional probable cases reported since Monday. That increases the cumulative case count to 976 probable cases since the state began tracking the data.
DSHS also reported a cumulative combined active cases count of 266 on Saturday, Dec. 12. That's 41 more active cases on Saturday than on Friday.
Th active cases total is calculated by taking the total number of confirmed and probable cases and subtracting fatalities and estimated recoveries. Because both active and recovered cases are estimates, they can vary from what is reported locally, DSHS notes.
While no new recoveries were reported on Saturday, there were 810 recoveries reported on Friday, doubling the overall case count to 1,620 on Dec. 11. That's because probable and confirmed cases were tallied for one overall total.
DSHS' Dec. 12 COVID-19 testing dashboard shows a total of 11,920 tests have been conducted, including 10,030 molecular tests, 846 antigen tests and 1,044 antibody tests.
Cumulative test totals include tests performed by public labs (Laboratory Response Network) and non-public labs (commercial labs, hospitals, physician offices, and drive-thru sites) reported electronically and non-electronically, according to DSHS.
Free molecular COVID-19 testing continues to be offered from 9 a.m. to 6 p.m. each Monday-Friday, and from 9 to 5 p.m. Saturdays in December in the Red Cross building (old Fidelity Express building) at 128-A Jefferson St. in Sulphur Springs. Registration for the free test is conducted online at www.GoGetTested.com. Those testing should plan to refrain from eating, drinking or using tobacco products for a minimum of 15-20 minutes before testing. The LHA nurse recommends refraining for up to an hour before testing to ensure more accurate results.
The DSHS Dec. 12 COVID-19 dashboard showed only 60 fatalities, one less than was reported on Friday. While the DSHS dashboard did not provide any explanation for the change, close inspection of the "Fatalities over Time by County" report shows the COVID-19 death reported earlier this week to have occurred on Oct. 21 has been removed from the report, leaving 60 COVID-19 fatalities for Hopkins County, including three deaths this month, one each on Dec. 1, Dec. 2 and Dec. 6.
COVID-19 hospitalizations accounted for 11.61 percent of the total capacity of all hospitals in Trauma Service Area F, which includes most of Northeast Texas including Hopkins County and CHRISTUS Mother Frances Hospital-Sulphur Springs. That's a small increase from 11.27 percent (124 lab-confirmed COVID-19 patients) on Friday to 11.1 percent (130 patients) of the total TSA-F capacity on Saturday, Dec. 12.
In TSA-F, there were 1,120 staffed hospital beds, 20 more than on Dec. 11, but still 75 less than on Dec. 9; 523 total hospitalizations, down from 612 on Dec. 11 and 632 on Dec. 4; and 1,029 staffed inpatient beds, 29 more than on Friday.
For the third consecutive day, TSA-F had only five ventilators. Also available Dec. 12 in Trauma Service Area F were 63 ventilators, four more than on Friday, but seven less than on Wednesday and one less than on Dec. 8 and Dec. 10. Overall, there were 406 beds available in TSA-F on Saturday, which is nine more beds available than on Friday, Dec. 11, and 54 more than on Friday, Dec. 4.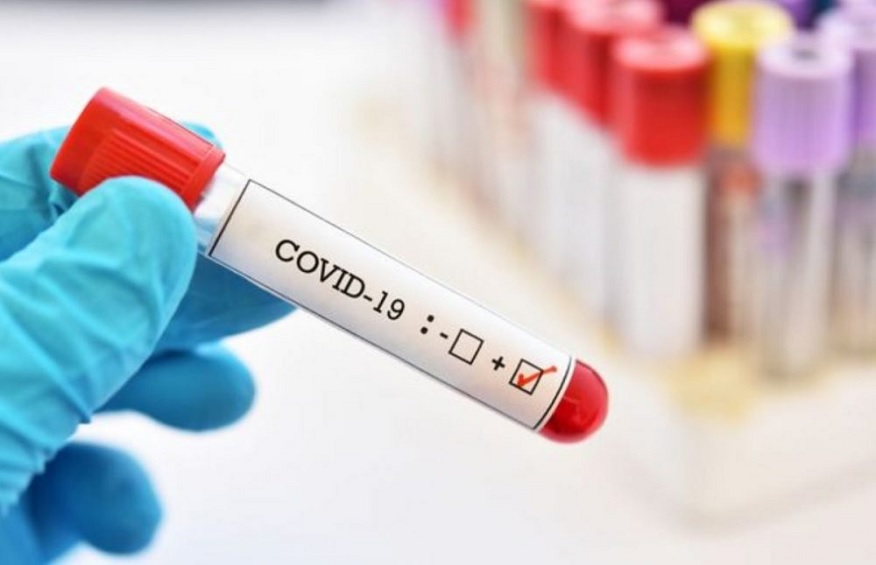 ---