An assault investigation resulted in the alleged victim going to jail on a controlled substance charge Monday night, according to police reports.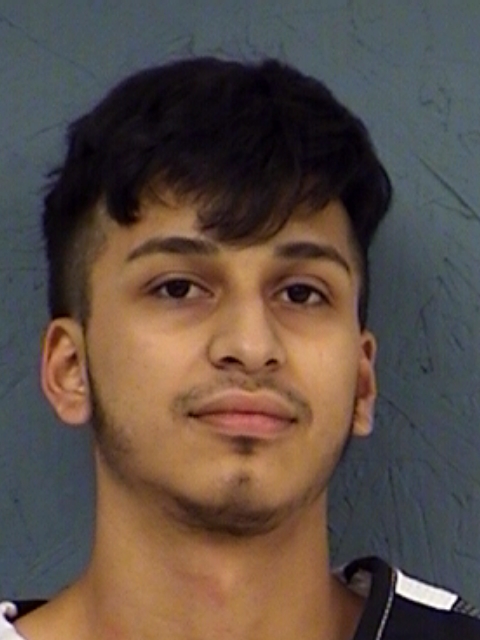 Sulphur Springs Police officers responded at 8:42 p.m. to a call alleging four males exited a black Chrysler 300 and appeared to have assaulted the driver of a black Chrysler 200. Upon contact with the 21-year-old driver of the Chrysler 200 at a gas station in the 1300 block of Mockingbird Lane, police noted the Sulphur Springs man appeared to be nervous and was uncooperative when asked questions regarding the alleged assault.
An officer reported seeing a green leafy substance believed to be marijuana in plain view as he walked by the man's car. When told to unlock the car, Jose Alejandro Gomez-Murillo refused to comply, resulting in him being placed into handcuffs and put in the back of a patrol unit, SSPD Officers Cameron Robinson and Silas Whaley alleged in arrest reports.
The keys for the Chrysler 200 were reportedly located. A probable cause search of the car allegedly yielded a wax-like substance the officers believed to be THC wax as well as other drug paraphernalia. Consequently, Gomez-Murillo was arrested at 9:30 p.m. December 28, 2020, for possession of 4 grams or more but less than 400 grams of a Penalty Group 2 controlled substance.
Gomez-Murillo remained in Hopkins County jail Tuesday morning, Dec. 29, on the second-degree felony controlled substance charge.
Monday wasn't the first time the 21-year-old Sulphur Springs resident has been booked into Hopkins County jail on possession charge.
Gomez-Murillo was jailed Oct. 3-10, 2018, for possession of less than 2 ounces of marijuana in a drug-free zone and fraudulent use or possession of identifying information, after an Oct. 3, 2018 traffic stop which yielded ID information belonging to another individual and a small amount of marijuana.
He also spent Dec. 17, 2018-April 15, 2019 in Hopkins County jail on evading arrest or detention with a vehicle, tampering with physical evidence and possession of marijuana charges, according to jail reports. Those charges stem from a vehicle chase Dec. 17, 2018, on County Road 4724, after he allegedly fled from a state trooper. Traveling at 60-70 miles per hour on the county road, he reportedly failed to make a 90-degree turn, striking a fence and crashing into a ravine in a pasture. He was allegedly smoking a marijuana cigarette when taken into custody and two bags of marijuana were found in the ravine where the truck stopped. He was indicted on the eavding arrest and tampering with evidence charges in February of 2019.
KSSTRadio.com publishes Sulphur Springs Police Department reports and news. The Police Department is located at 125 Davis St., Sulphur Springs, Texas. Non-emergency calls can be made to (903) 885-7602.
If you have an emergency dial 9-1-1.
The Sulphur Springs Police Department continues to serve its citizens with pride in its overall mission and will strive to provide the best possible police force in the 21st century.
---
The Hopkins County Sheriff's Office is located at 298 Rosemont St., Sulphur Springs, TX 75482. Non-emergency calls can be made to (903) 438-4040.