The 2020 Veterans Day observance on Celebration Plaza Wednesday was set to begin at 11:11 a.m. Nov. 11.
Veterans Day commemorates the armistice signed between the Allies and Germany for the cessation of hostilities on the Western Front of World War I, which took effect at 11 a.m., the 11th day of the 11th month of 1918.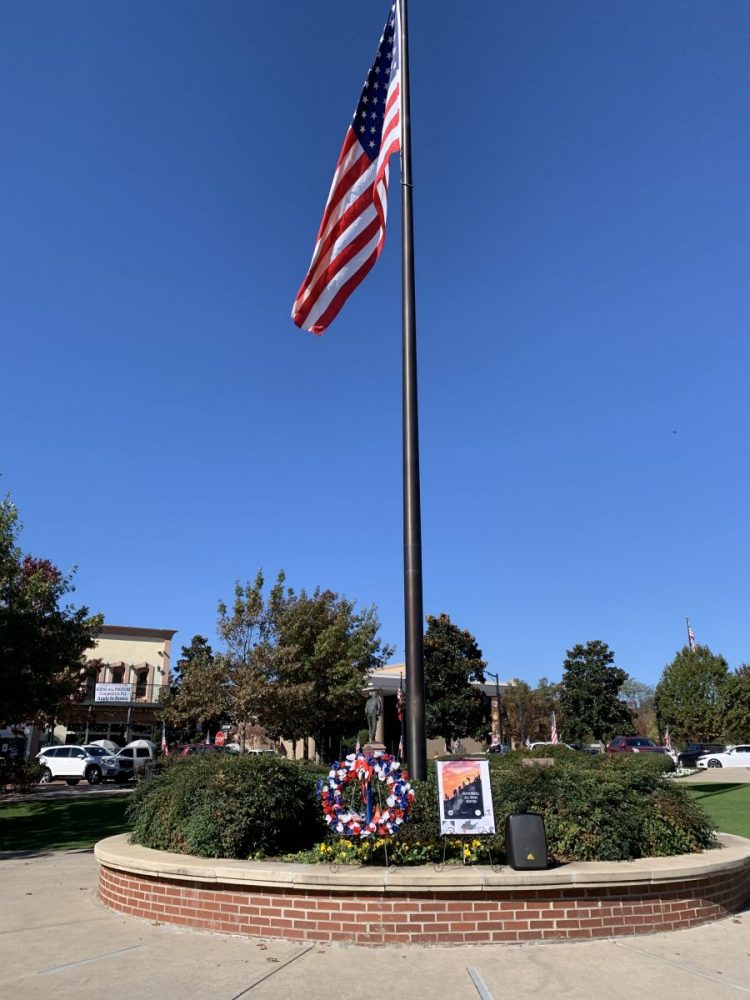 An invocation with a prayer for departed veterans was given. The Pledge of Allegiance to the American flag was recited, lead by veterans.
Hopkins County Military Coalition performed a 3-round volley in honor of deceased veterans.
The US and service flags were lowered and Taps played as well.
A proclamation issued by President Donald Trump on Oct. 30 designating November 2020 as National Veterans and Military Families Month, encouraging "all communities, all sectors of society, and all Americans to acknowledge and honor the service, sacrifices, and contributions of veterans and military families for what they have done and for what they do every day to support our great Nation," was read.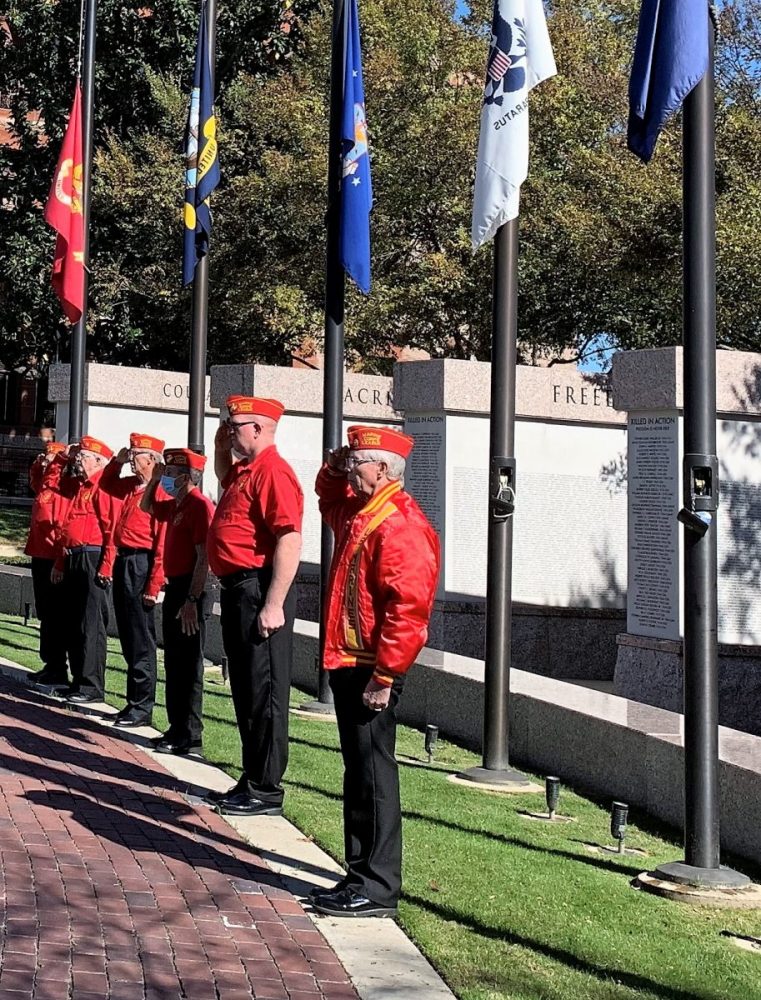 "Caring for the brave Americans in our Armed Forces, and their families, and upholding our sacred obligation to those who have served with honor is the least we can do for those who have given so much for so many. This month, we pledge our gratitude to every man and woman currently serving this Nation in uniform, to all our veterans who helped preserve and defend our precious freedom, and to every family member who shares in the service and sacrifice of military life," the proclamation states.
The proclamation then recognizes the sacrifices military families make in support of the nation's heroes while serving and as they transition to civilian life. it honors the spouses, parents, siblings and children of service men and women who shoulder increased burdens and responsibilities when their loved ones are called to duty. Military families endure frequent relocations and job searches under state licensing regulations that can prevent them from working in their chosen occupations. They also stand beside their veterans when they deal with lasting physical and emotional scars from their sacrifices. In some cases, military families face a future without their loved ones who paid the ultimate sacrifice for their country.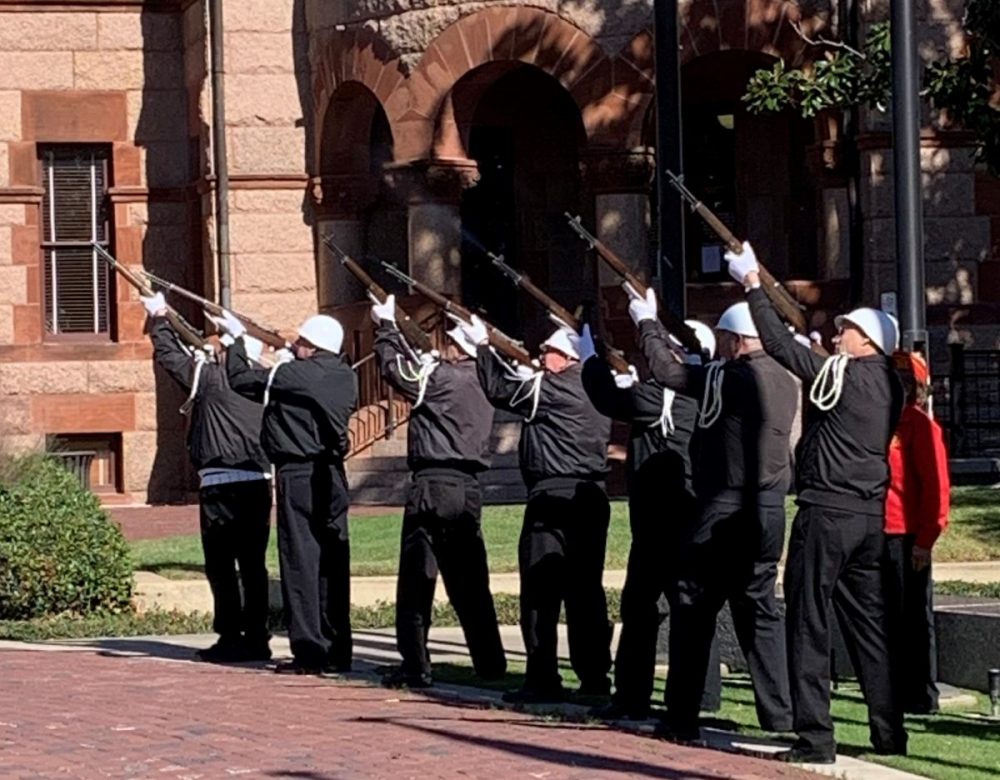 Also read at the Veterans Day observance in downtown Sulphur Springs Wednesday was a second proclamation issued by Trump on Veterans Day recognizing the many who have fought to defend our country, its values, interests by defeating tyrants, eliminating terrorists, and securing freedom at home and abroad.
"Their courage and fortitude in the face of adversity serve as an example for all Americans. On Veterans Day, we pause to pay tribute to all who have proudly worn our Nation's uniform. These Soldiers, Sailors, Airmen, Marines, and Coast Guardsmen selflessly placed lives, well‑being, and security of others before their own. We enjoy the privileges of peace, prosperity, and freedom because of our veterans, and we are forever indebted to them beyond measure," the proclamation states.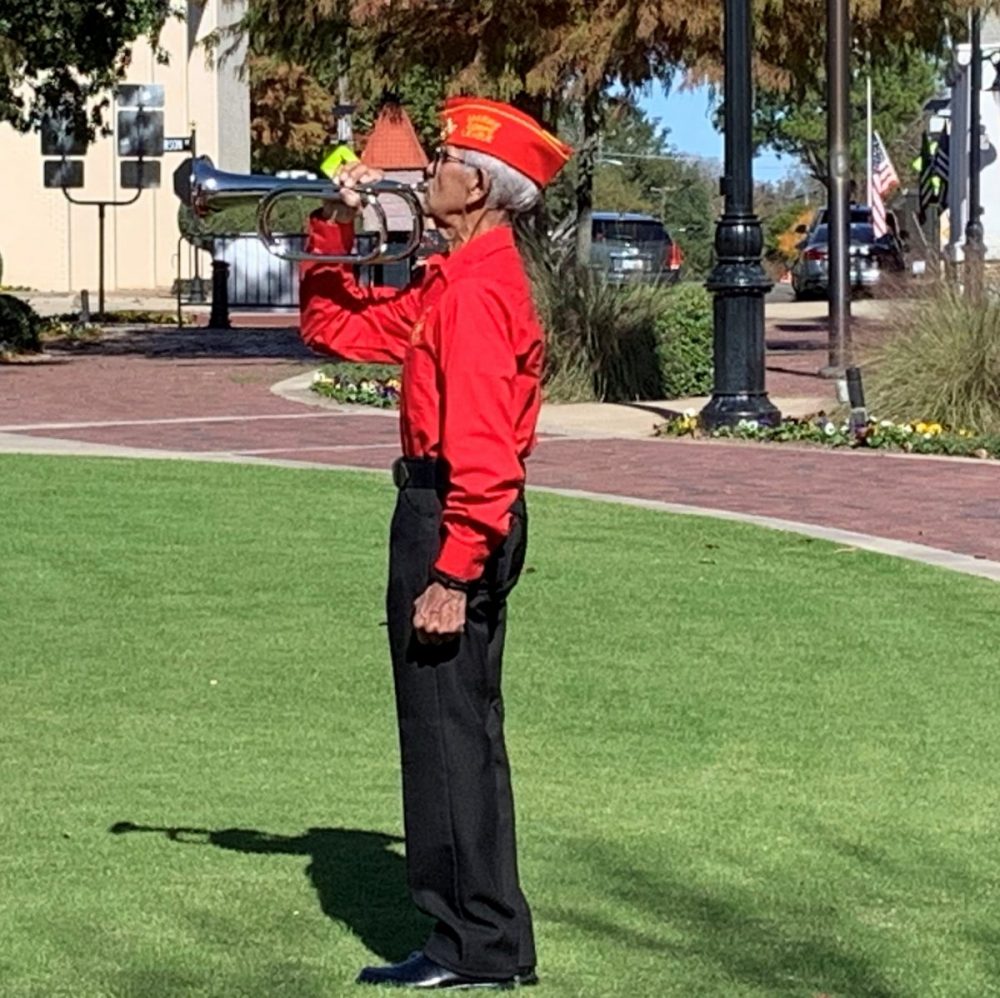 The Veterans Day proclamation notes the adversity, loneliness, fatigue, loss, and other incredible sacrifices veterans endure.
"Many sustained life-altering physical injuries and disabilities; others bear the burden of emotional scars for the remainder of their lives. Our Nation's veterans fully understand liberty's high and precious cost, for they have paid it every day since the formation of our Republic," the MCL official read from the Veterans Day proclamation.
Trump proclaims that "this country and its people are duty-bound to care for our exceptional veterans, their families, and their survivors," and that the "mental health and welfare of our veterans is of critical importance." Currently, 20 veterans and service members die by suicide each day; efforts must continue to support veterans' physical and mental health, according to the proclamation.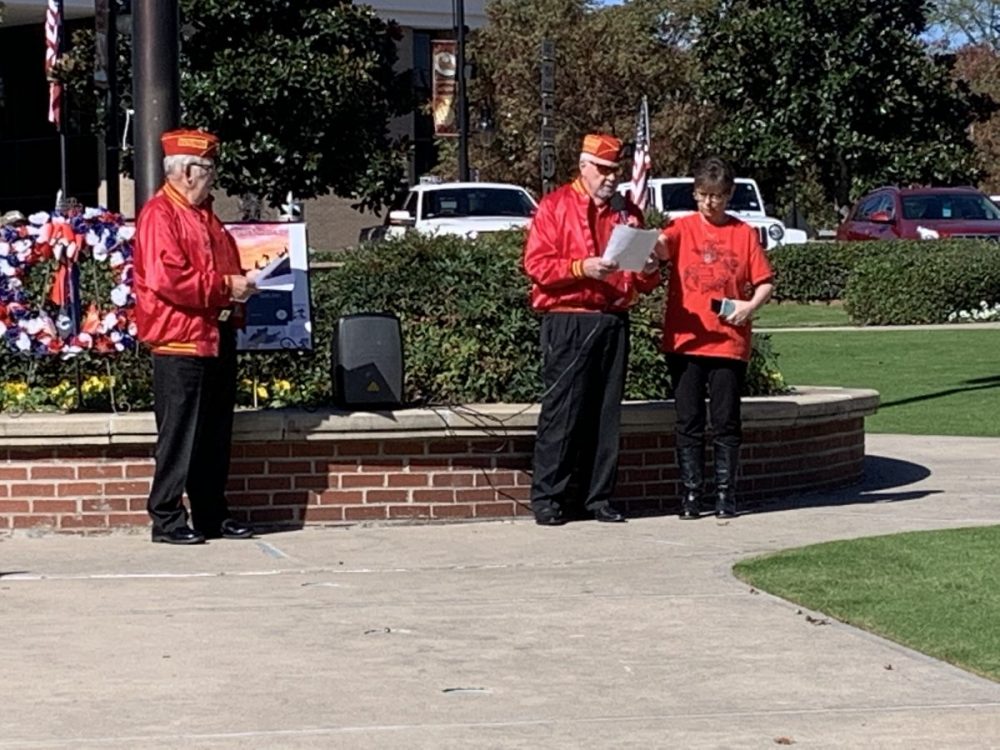 The Veterans Day proclamation encourages "all Americans to recognize the fortitude and sacrifice of our veterans through public ceremonies and private thoughts and prayers. I call upon Federal, State, and local officials to display the flag of the United States and to participate in patriotic activities in their communities. I call on all Americans, including civic and fraternal organizations, places of worship, schools, and communities to support this day with commemorative expressions and programs," Trump proclaimed in the Veterans Day statement.
The US flag was raised at the conclusion of the program.
Among the Marine Corps League and Hopkins County Military Coalition members who had more active roles in the Veterans Day program in Sulphur Springs were: HCMCL Judge Advocate Bob Kerr, master of ceremonies; MCL District 9 Vice Commandant Bobby Ullman, program; Commandant Derb Goodman, commands; Camilo Perez, bugle calls and playing of Taps; and Gerald Heard, leading the Military Coalition.