Two men were sentenced in district court in Hopkins County on Thursday, according to court reports.
Probated Sentence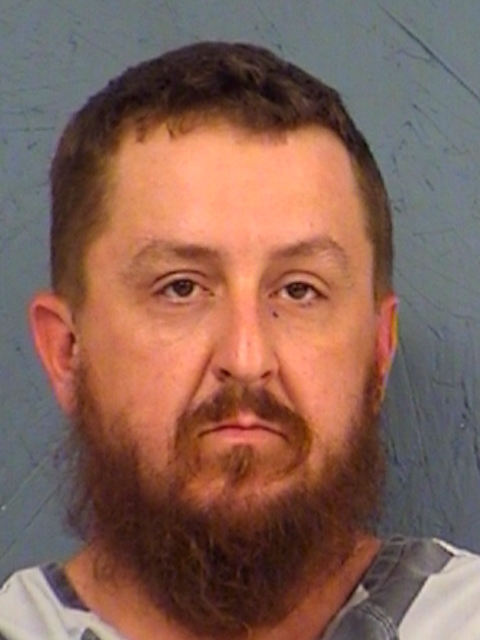 Michael Leslie Copeland appeared before before 8th Judicial District Judge Eddie Northcutt at 9 a.m. Nov. 12 for a sentencing hearing for a 2019 unlawful possession of a firearm by a felon charge. The 39-year-old Yantis man received a felony conviction and 10 years of probation for the third-degree felony offense, according to Assistant District Attorney Matt Harris.
Copeland was arrested on Aug. 27, 2019, following a traffic stop. A sheriff's deputy, in 2019 arrest reports, alleged the man caught his attention by driving 74 miles per hour in the 55 mph speed zone on SH 11 east at County Road 2417.
When identified the officer recognized the man's name as that of a person who had been previously been convicted of a felony offense. The deputy obtained consent to search the van. Noting the man to be nervous, the deputy asked to search the car, the 2019 arrest reports alleged.
Copeland allegedly pointed out a pipe used for smoking marijuana on the driver's side floor; a .22-caliber Mossberg AR-style pistol was found wrapped in a towel in a rear seat and an open Bud Ice beer container was also found, deputies alleged.
He was released from Hopkins County jail Aug. 30, 2020 on the charge, but returned to HCSO custody from Aug. 4-5, 2020 on two Delta County violation of probation warrants for assault and possession of marijuana, and a warrant for violation of probation on a harassment via repeated electronic communication charge. The 39-year-old was also reportedly arrested and released Oct. 22, 2020 for possession of drug paraphernalia.
Prison Sentence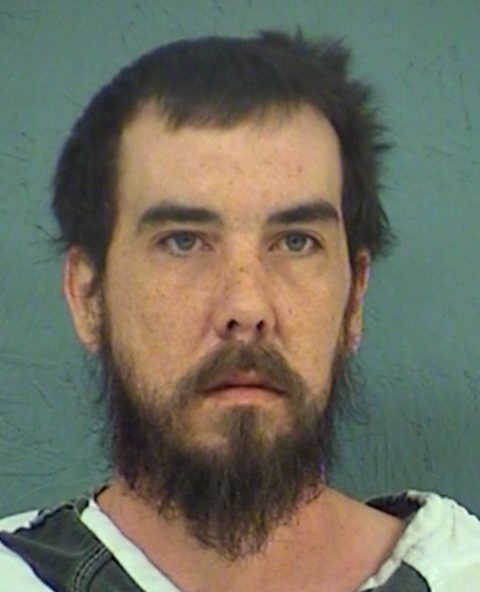 Tom Coy Childress was scheduled at 1:30 p.m. Nov. 12 to appear in the 8th Judicial District Court on a trial before the court on a motion to proceed on a 2018 assault of a family or household member that impeded breathing or circulation. He was sentenced in district court to 10 years in prison on the assault charge, according to prosecutors. 
The 35-year-old was arrested on Nov. 14, 2018 on the felony assault charge, for allegedly beating on a woman at his Helm Lane residence. Police had been dispatched to a report of a person trying to kick in a door at a Helm Lane apartment. Upon arrival, police reported hearing a female making noise as though in pain and a male yelling. The woman reportedly had visible injuries indicative of having been beaten.
Childress was released from Hopkins County jail Nov. 30, 2018, on a $25,0000 bond on the felony assault charge, according to arrest and jail reports. He was indicted in January 2019 on the charge.
According to Hopkins County jail records, Childress has returned to Hopkins County jail three times since then. He was jailed March 14, 2019 for bond forfeiture on the assault charge; he was released July 11, 2019 on $20,000 bond. Childress also was booked and released from jail April 15, 2019 on a $20,000 on arrant for bail jumping/failure to appear. The 35-year-old Canton resident has remained in custody since he turned himself in at the sheriff's office and was arrested Aug. 12, 2020 on a warrant for violation of probation on the assault charge, according to jail reports.
---
The Hopkins County Sheriff's Office is located at 298 Rosemont St., Sulphur Springs, TX 75482. Non-emergency calls can be made to (903) 438-4040.
KSSTRadio.com publishes Sulphur Springs Police Department reports and news. The Police Department is located at 125 Davis St., Sulphur Springs, Texas. Non-emergency calls can be made to (903) 885-7602.
If you have an emergency dial 9-1-1.
The Sulphur Springs Police Department continues to serve its citizens with pride in its overall mission and will strive to provide the best possible police force in the 21st century.