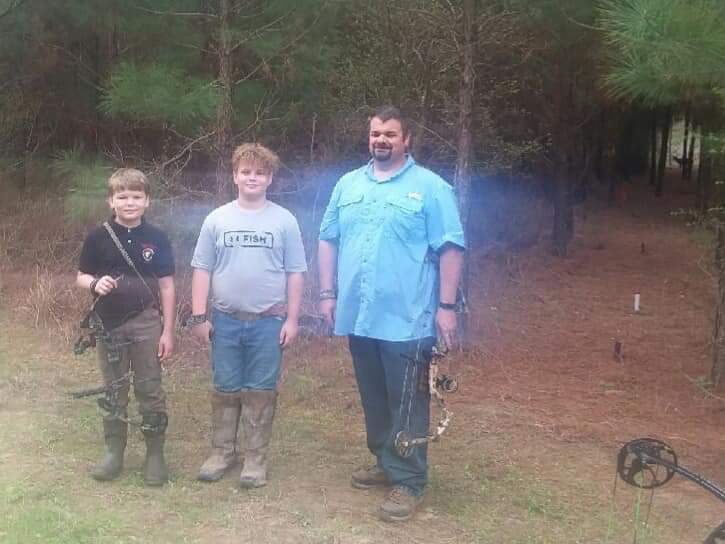 A BBQ dinner is part of a fundraising event set for Saturday evening November 14, 2020 at The Savannah venue in the North Hopkins area of Hopkins County. Fire and Company will provide the meal. The event is being put on through the charitable side of the NRA organization, which also raises money to support shooting sports. Tickets are being offered at $35 per person or $350 for a table. Diners can take part in auctions through the evening. Additionally, a raffle is being conducted now to win a bolt action rifle, with 100 raffle tickets total being offered at $20 each. For details on the November 14 event, go to www.friendsofnra.org/events or phone Stephanie Stewart at 903 439 5927.
According to committee chair Stephanie Stewart, moneys raised by the local fundraising event will be divided equally, with half going to the Friends of NRA organization and the other half to local needs of youth members of the 4H Archery Club, Boy Scout shooting and archery groups, and local law enforcement youth programs. On the local basis, Friends of NRA provide educational classes such as women's handgun training, safety classes, and kids camps which teach outdoor skills. Stephanie began teaching archery to youth a few years ago and got them started in area shooting contests. She now has a women's shooting team which also competes with other teams in the area. Moneys allotted to these activities will be used for arrows, targets, travel expenses to competitions. Stephanie shared that back when her son was in the 4H archery group, it lost a leader and she picked up in helping the club. She liked it, and has become a 4H Certified Coach, along with Jeremy Bridges, another archery coach in the program. Stephanie's son has since graduated North Hopkins ISD, but she still likes helping youth who have an interest in archery. She also enjoys carrying on the legacy of her late father Paul Stewart, and his Friends of NRA involvements. "Our archery groups are growing. Now, 3rd through 7th grade girls are getting involved, and some of the older ones are competing along with members of the Women's Archery group. It's invigorating to see that the interest in shooting sports is growing here and across the country. This is my way of giving back to the community which I grew up in, too."
Chairman Stewart also hopes that sponsors for tables will come forward during October, so that others may plan to attend and become better informed about the Friends of NRA and meet other individuals interested in shooting skills. If you'd like to sponsor a table, contact Stephanie at 903-439-5927.