Paper Ballots, Separate Booth Designated For Voting In Yantis ISD Trustees Election In Hopkins County
Early voting got off to a brisk start in Hopkins County Tuesday with 1,020 ballots cast at The ROC, the early voting center, by the end of the day.
As was the case in many places Tuesday, there were times when voters had to wait in line to cast ballots, according to the County Clerk's Office. COVID-19 precautions are strongly encouraged and those required are followed.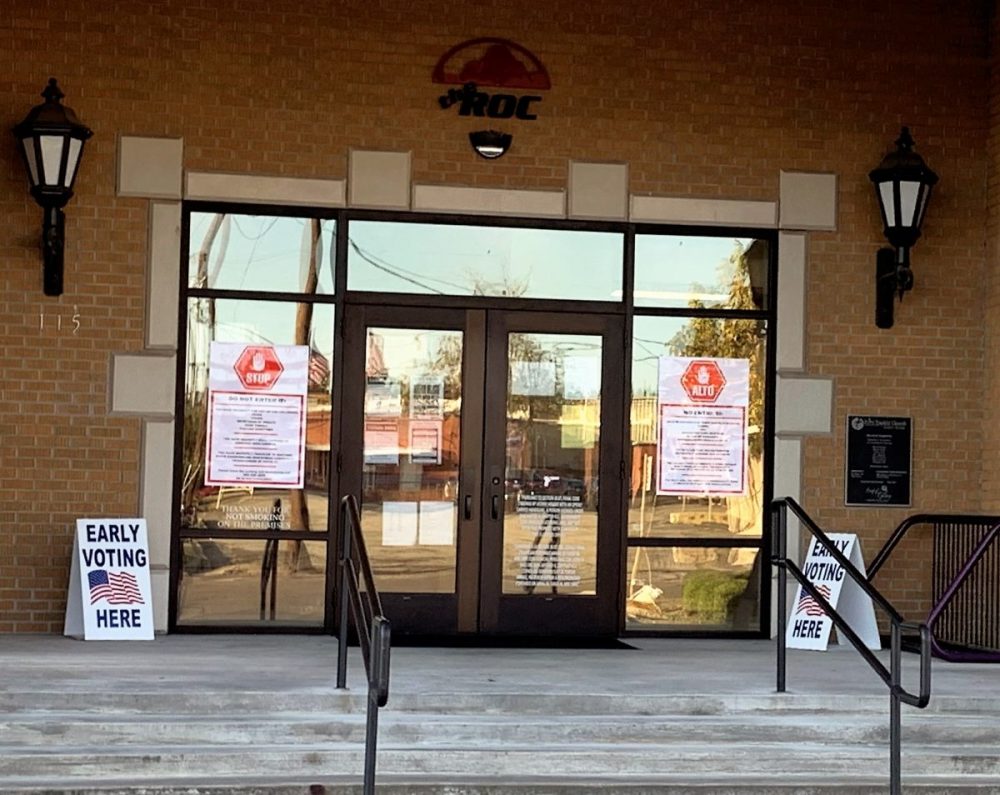 Hopkins County voters had cast 176 ballots by 9:30 a.m. Oct. 13, 410 by 11:30 a.m., 643 by 1:30 p.m., 885 by 3:30 p.m. and 1,070 voters had cast ballots by the close of the voting center at 5 p.m. Oct. 13. That's 4.25 percent of the 23,977 registered voters in Hopkins County who cast ballots during the first day of early voting.
The Secretary of State's Office reported another 254 ballot-by-mail voters. That's 1,274 cumulative in-person and by mail voters, representing 5.31 percent of registered voters, casting ballots in Hopkins County as of Oct. 13.
Voting went pretty smoothly, with one exception. The Yantis ISD trustees election was left off the ballot for voters who reside in the far southern part of Hopkins County within that school district, Hopkins County and YISD election officials reported.
Yantis ISD Election Voting
Typically, Yantis ISD contracts with Wood County for school district elections. When the election was postponed per the governor from May until November, to be held along with the General Election, that required voting for Hopkins County residents in Hopkins County. Between the many adjustments related to that change, some of the paperwork did not make it to Hopkins County Clerk's Office and, thus, the election didn't make it on Hopkins County ballots.
"We are always with Wood County, through them. With all of the changes from May to November and to the General Election, because this is a General Election, we have to have Hopkins County too," Kristi Beech, Yantis ISD's Election Officer said.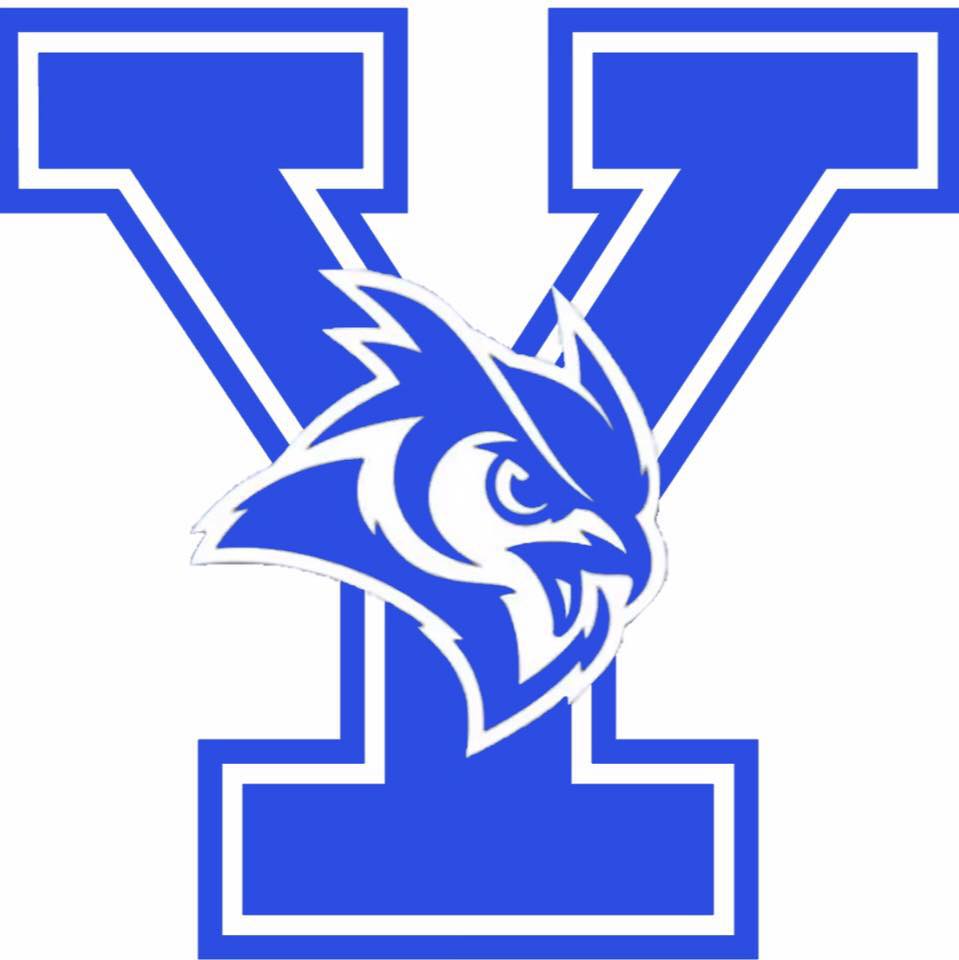 An order of election was sent by YISD to the County Clerk's Office in August, but nothing else. A contract for election was also needed for Hopkins County to hold the YISD Election, as is the case for other school districts and local municipalities such as Miller Grove and North Hopkins ISD for trustees elections and the cities of Cumby and Sulphur Springs for council elections, according to Leslie Cannon, a deputy clerk at Hopkins County Clerk's Office.
After a Yantis ISD voter realized the election was not on the ballot, he contacted officials, who worked with the Secretary of State's Office to determine the proper procedure for the situation.
It was determined that the best solution for early voting would be for YISD to set up a station inside Hopkins County's early voting center and provide knowledgeable election workers to man the Yantis school board election booth to conduct voting by paper ballot during early voting. Hopkins County did not have any spare election workers available to help out. By the end of the first day of early voting, YISD had secured workers for a YISD polling booth starting Oct. 14. YISD and Hopkins County will work together for a solution for Election Day voting.
There are only about 70 registered voters in Hopkins County who reside within YISD. Any Hopkins County voter who cast a ballot on Tuesday will be able to return to the early voting location inside the Game Room at The ROC in Sulphur Springs any time during early voting and visit the YISD voting booth to cast a paper ballot in the school board election. The election workers for YISD will have a voter list which will be used to verify voting, according to Beech.
"If they were in yesterday to vote they can go back and vote for the school board part," Beech said.
On the ballot are 4 candidates for 2 full 3-year at-large seats on the school board. Candidates include: Jennifer Larkin, Teresa Starrett, Jennifer McKeever and Melissa Stephens.
Early Voting Information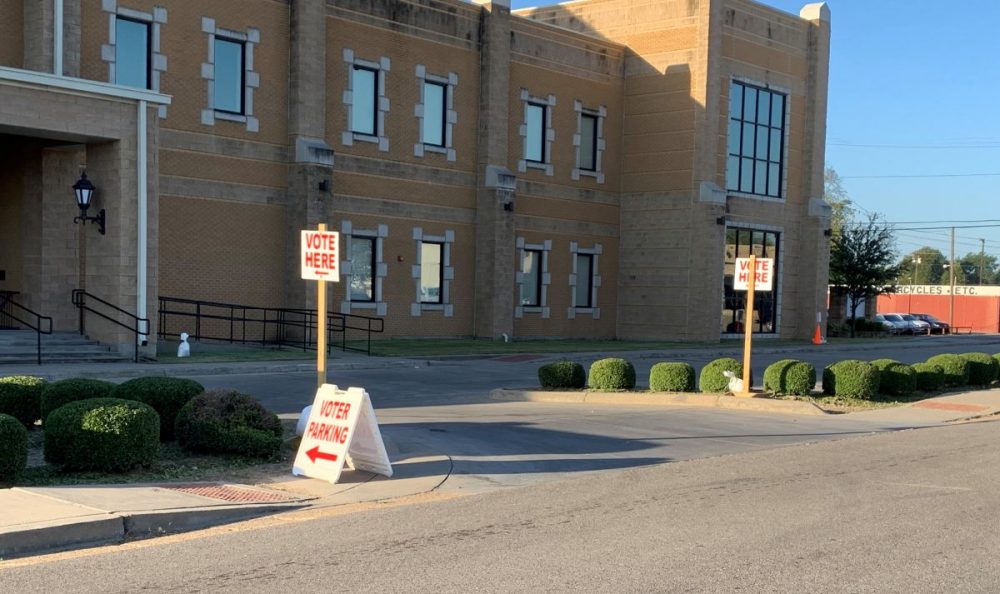 All early voting by personal appearance in the Nov. 3 elections in Hopkins County will be conducted in the Game Room at The ROC, First Baptist Church's Recreational Outreach Building, located on 115 Putman St., about near the downtown square in Sulphur Springs. Voting will be conducted from 8 a.m. to 5 p.m. weekdays through Friday, Oct. 30. Extended voting will be conducted from 8 a.m. to 5 p.m. Saturday, Oct. 24; from noon to 5 p.m. Sunday, Oct. 25; and from 7 a.m. to 7 p.m. Tuesday, Oct. 27 and Thursday, Oct. 29.
The last day an application for a ballot by mail will be accepted is Friday, Oct. 23; that means the application must be received by Oct. 23, not just postmarked. The last day to receive a ballot by mail will be Election Day, Tuesday, Nov. 3 at 7 p.m.
To qualify for an absentee ballot, the registered voter must be:
Absent from the county of residence on Election Day and during the early voting period
Sick or have a disability that prevents the voter from voting in person without assistance
65 or older
Confined to jail serving a misdemeanor sentence; or confined to jail without bail pending trial for a felony or appeal of a felony conviction
The early voting clerk's address is: Tracy Smith, Hopkins County Clerk, 128 Jefferson St., Suite C, Sulphur Springs, TX 75482. She may be contacted at phone weekdays at 903-438-4074, by fax at 903-438-4110 or email at [email protected].
Sample ballots may be viewed on the Voter Information tab on the Hopkins County website. There are 38 different ballots this go round., which the County Clerk has condensed to 12 sample ballots so voters will have an idea what to expect.