Saturday's (September 19) good play by the Lady Cats Volleyball Team was probably just what Coach Bailey Dorner wanted to see after a lackluster loss on the road Friday evening.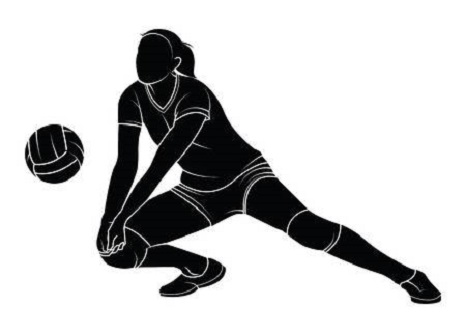 In the Lady Cats 3-0 loss Friday at Frisco Heritage, Coach Dorner said the Lady Cats did not do well with serve receive and seemed to rarely get hands on many balls during the match. The Lady Cats responded with a pair of wins Saturday, 3-0 at Pittsburg and 3-0 at home against Paris later Saturday.
Coach Dorner said her team seemed to be a little sluggish for the Saturday noon start at Pittsburg but, then, did well. She said she was proud of the straight sets' win.
Then, at home against Paris, Coach Dorner said she hated that the Lady Cats lost a 17-5 lead in the first set but, she said she was proud that the team was able to pull out a 30-28 win. After the 3-0 win over Paris, Coach Dorner said it would be nice if her team could play a whole set well from start to finish.
She said early the Lady Cats have hit some spots where they have struggled. Coach Dorner noted that the Lady Cats had an unusual match serving versus Paris. The Lady Cats recorded 10 service aces but the coach said her team also gave up entirely too many points on bad serves.
Sophomore Laney Hurst has been promoted to the varsity and has contributed as a server. Coach Dorner said she has been working hard in practice and is handling things well, considering it's her first time to be playing at this level.
Coach Dorner has moved Senior Night to Tuesday night's game against Commerce at home. She said she wants to make sure to get the recognition in during these uncertain times. Five senior players and a senior manager will be honored Tuesday night before the 6:30 p.m. Varsity contest.
---
KSST is proud to be the official Wildcat and Lady Cat Station. We broadcast Sulphur Springs ISD games year round live on radio. When allowed, we also broadcast games via our YouTube channel.