An inmate at Hopkins County jail was accused of assaulting a corrections officer Friday afternoon. The incident isn't the first time 23-year-old Jakwaviane Kentrail Goodson has been accused of assault while in custody at Hopkins County Law Enforcement Center.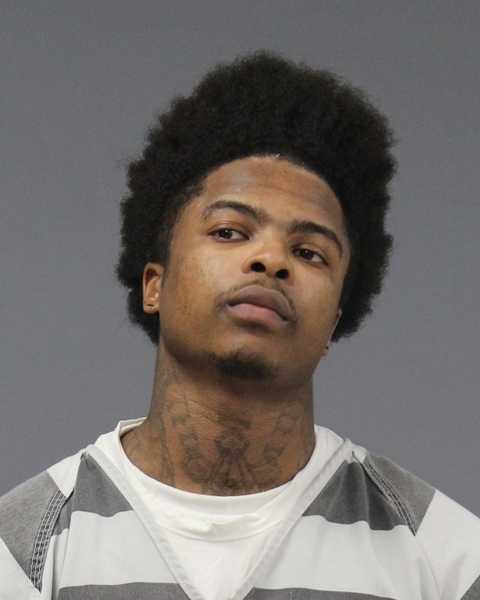 Jail staff at 3:50 p.m. Sept. 4 alleged Goodson engaged in a physical altercation with and assaulted a corrections officer, Hopkins County Sheriff's Deputy Justin Wilkerson and Investigator Dennis Findley alleged in arrest reports. A review of video taken inside the jail at the time showed Goodson striking a corrections officer in the face during the physical altercation, Wilkerson alleged.
Consequently, Goodson was charged at 5:15 p.m. Sept. 4 with assault on a public servant, according to arrest and jail reports.
The 23-year-old Sulphur Springs man has been in custody since his arrest July 20, 2019, on a tampering with evidence charge, as well as an obstruction or retaliation charge and a sexual assault of a child charge, according to jail reports.
On Feb. 21, 2020, Goodson was alleged to have been among five inmates accused of attacking and assaulting two other inmates inside Hopkins County jail, Hopkins County Sheriff's investigators reported in February.
On Feb. 27, 2020, Goodson was charged on two counts of obstruction or retaliation and aggravated assault with a deadly weapon. He was accused of making death threats to jail staff, sheriff's investigators alleged in February.
He faced six other charges as well last month when he pled guilty to tampering with evidence and was sentenced to 17 years in the Institutional Division of Texas Department of Criminal Justice, according to prosecutors.
Goodson pled guilty Aug. 17, 2020, before 8th Judicial District Judge Eddie Northcutt to the July 20, 2019 tampering with evidence charge as part of a 12.45 agreement, according to prosecutors.
This allowed him to admit during the sentencing hearing to guilt of unadjudicated offenses and to request the court to take each into account in determining sentence on the tampering with evidence charge.
The sexual assault case was reportedly dismissed outright. Goodson pled guilt to the tampering charge. After acknowledging guilt on obstruction/retaliation charges and aggravated assault charges, those charges were dismissed. He accepted a sentence of 17 years in prison on the tampering with evidence charge, the district attorney's office reported in August.
If you have an emergency, dial 9-1-1
The Hopkins County Sheriff's Office is located at 298 Rosemont Sulphur Springs, TX 75482. You can reach them for non-emergency matters at (903) 438-4040.