Hopkins County Sheriff's Investigator Wade Sheets released the following statement regarding an alleged violent fight on Feb. 21 between inmates at Hopkins County jail:
On February 21, 2020 several inmates were involved in a physical altercation inside the Hopkins County Jail. During that confrontation five subjects attacked and assaulted two other inmates. During the assault, one inmate was on the ground being kicked in the body and head. At one point, while the inmate was on the ground, inmates were stomping on the head of the inmate causing it to hit the concrete floor. The five inmates involved in the assault were Zavarion Swain, Dequenek Shepard, Mario Cozine, Raymond Larry, and Jakwaviane Goodson. These five inmates have been charged with engaging in organized criminal activity as they all five willingly participated in the violent assault of another inmate. Inmates inside the Hopkins County Jail can receive additional charges, including felony charges, while they are confined within the jail.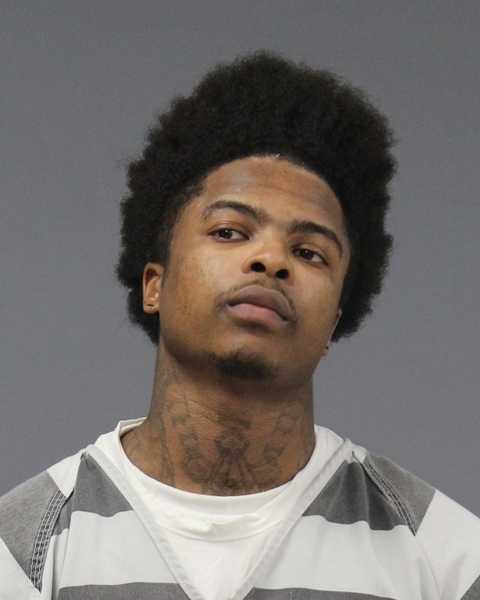 Jakwaviane Kentrail Goodson, 22, has been in custody at Hopkins County jail since his arrest July 20, 2019, on sexual assault of a child, tampering with or fabricating physical evidence charges, and obstruction or retaliation charges, according to jail reports. He was indicted on the sexual assault and tampering with evidence charge in October 2019, according to court reports.
On Feb. Feb. 27, 2020, Goodson was charged on two counts of obstruction or retaliation and aggravated assault with a deadly weapon. He was accused of making death threats to jail staff and Sheriff's officers sought and obtained warrants for Goodson's arrest on two charges of obstruction or retaliation. The threats were directed toward two individuals, according to Hopkins County Sheriff's Chief Investigator Corley Weatherford. The offenses were reported around 6 p.m. Wednesday, Feb. 25, according to sheriff's reports.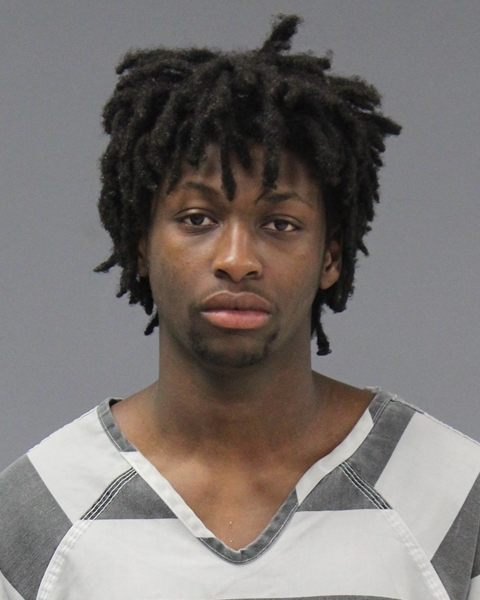 Zavarion Swain and Dequenek Shepard have been in custody at Hopkins County jail since their arrest Sept. 26, 2019, on two aggravated robbery charges and one burglary of a habitation with intent to commit another felony charge each.
They were among four men accused of entering a Lee Street property of two residences and forcing entry to the second residence, located behind the first, police reported following their arrests Sept. 25, 2019. The men then allegedly robbed the three occupants at gunpoint, taking cell phones, a rifle and cash. Three pistols were reportedly used. One round was allegedly fired from one firearm during the commission of the offenses, but no one was injured, Sulphur Springs Police Det. Sgt. David Gilmore said following the incident.
Police patrol officers located three men on Main Street and took them into custody as suspects. Recovered were three pistols, the stolen cell phones, a rifle and about half of the amount cash reportedly stolen from the Lee Street residence; one of the pistols recovered had been reported stolen during an earlier break-in at an address across town, according to the police detective.
Zavarion Caymond Christopher Swain, 19, of Paris, Dequenek Timothy Craig Shephard, 20, of Brashear and a third man were all taken into custody on Main Street just after 11:40 pm. Sept. 25, and booked into the county jail Sept. 26 on two aggravated robbery charges and one burglary of a habitation with intent to commit another felony charge each.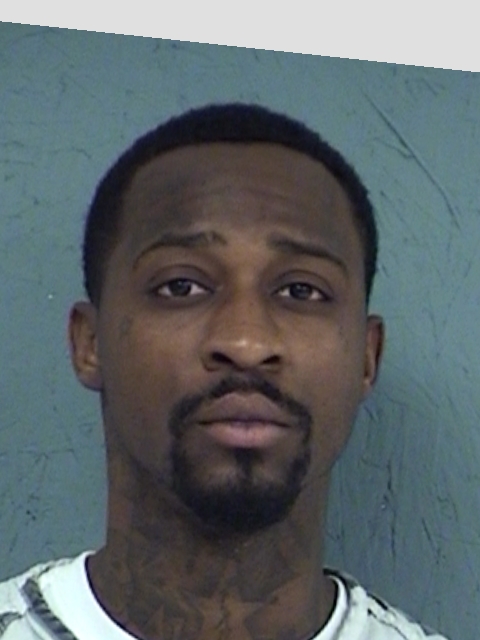 Mario Ladane Cozine was taken in custody Oct. 25, 2019. A Hopkins County Jury convicted the 29-year-old alleged gang member of unlawful possession of a firearm by a felon, and sentenced him to the maximum allowable punishment of 20 years on the charge Tuesday, March 3, 2020.
The firearm charge stemmed from a State Highway 11 traffic stop by Texas Department of Public Safety Trooper Rebekah Saathoff on Feb. 16, 2018. Cozine was reportedly the passenger in the vehicle. Saathoff, in 2018 arrest reports, reported a strong marijuana odor was detectable in the car. During a probable cause search, a loaded .45-caliber handgun was allegedly located under Cozine's seat. After learning he was a convicted felon, he was arrested for being in possession of the firearm, Saathoff noted on arrest reports.
The maximum sentence for unlawful possession of a firearm was reportedly sought by prosecutors based on the defendant's criminal history. Prosecutors reportedly called several witnesses during the March 3 sentencing phase of the trial to testify regarding "the defendant's extensive, violent criminal history." Cozine remained in Hopkins County jail until March 5, 2020.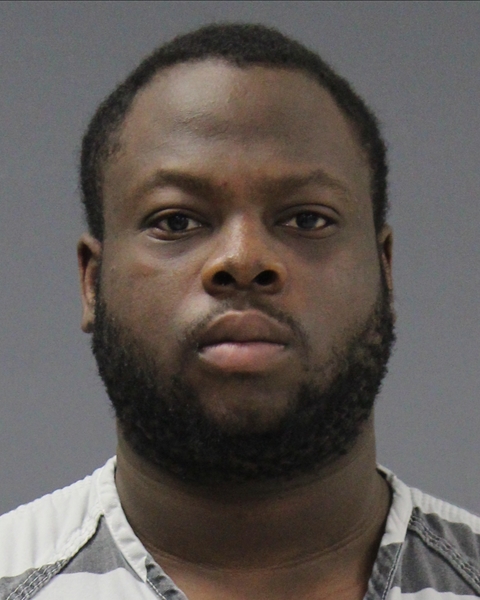 Raymond Antywan Larry III, 19, of Idabel, Oklahoma was booked into Hopkins County jail Dec. 10, 2019, on a warrant alleging trafficking of a person, a female runaway, across the state line into Oklahoma, according to sheriff's and arrest reports.
The child was located in Oklahoma. Raymond Larry was alleged to have communicated with the child and arranged her transport to his location in Oklahoma. Information was found of alleged acts that occurred outside of the State of Texas. Thus, Hopkins County Sheriff's Office pursued charges of human trafficking for the transportation of a minor out of Hopkins County for those specific acts, according to a HCSO release issued following Larry's arrest.
Larry was arrested in Oklahoma. Larry was contacted and transported at 7 a.m. Dec. 10 from McCurtain County jail in Oklahoma to Hopkins County jail, where Larry has remained since. according to arrest and jail reports.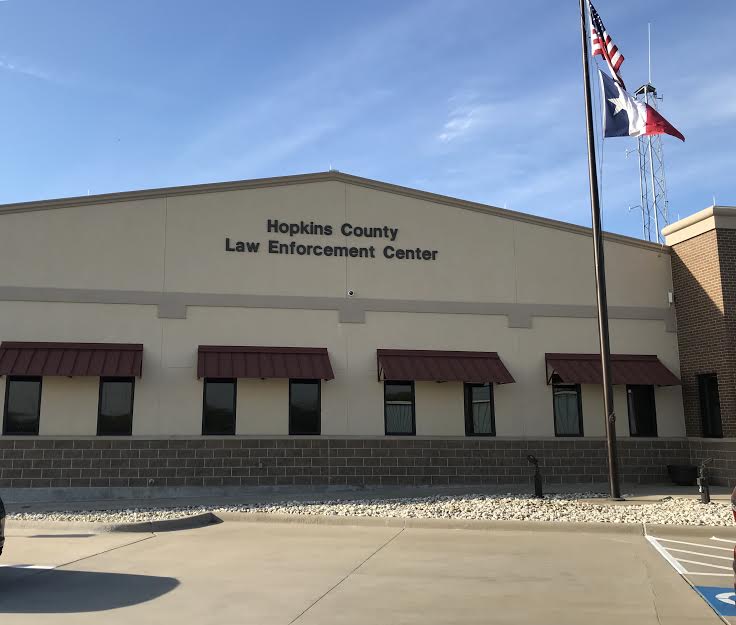 The Hopkins County Sheriff's Office is located at 298 Rosemont St., Sulphur Springs, TX 75482. Non-emergency calls can be made to (903) 438-4040.