After two days without any COVID-19 updates, Hopkins County Emergency Management officials, along with the Local Health Authority nurse, Monday not only reported on new cases, but that the state dashboard will be the official record for COVID-19 deaths in Hopkins County.
Local Case Reports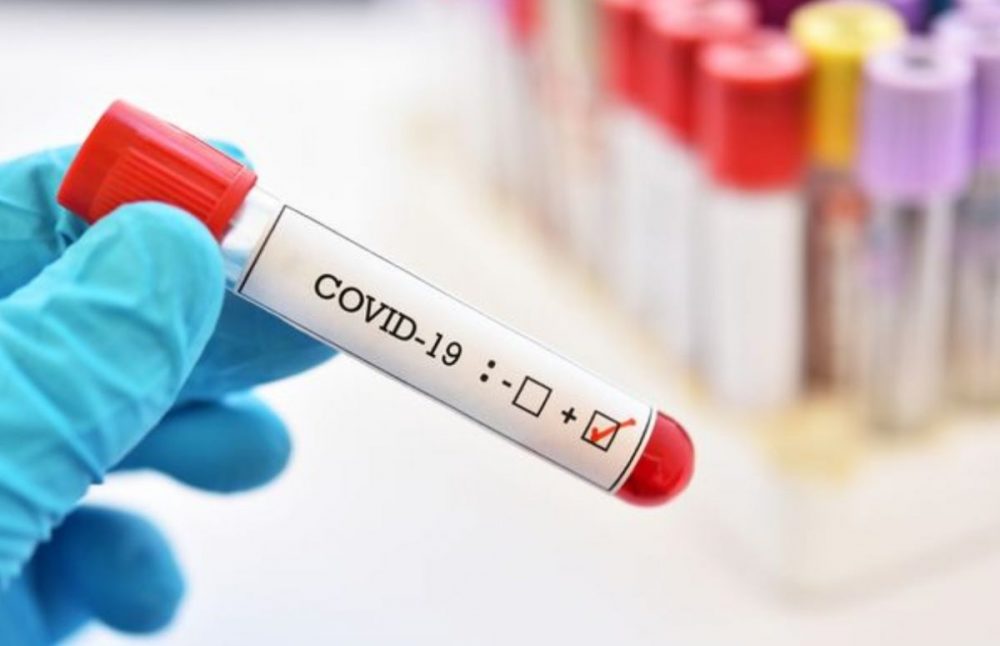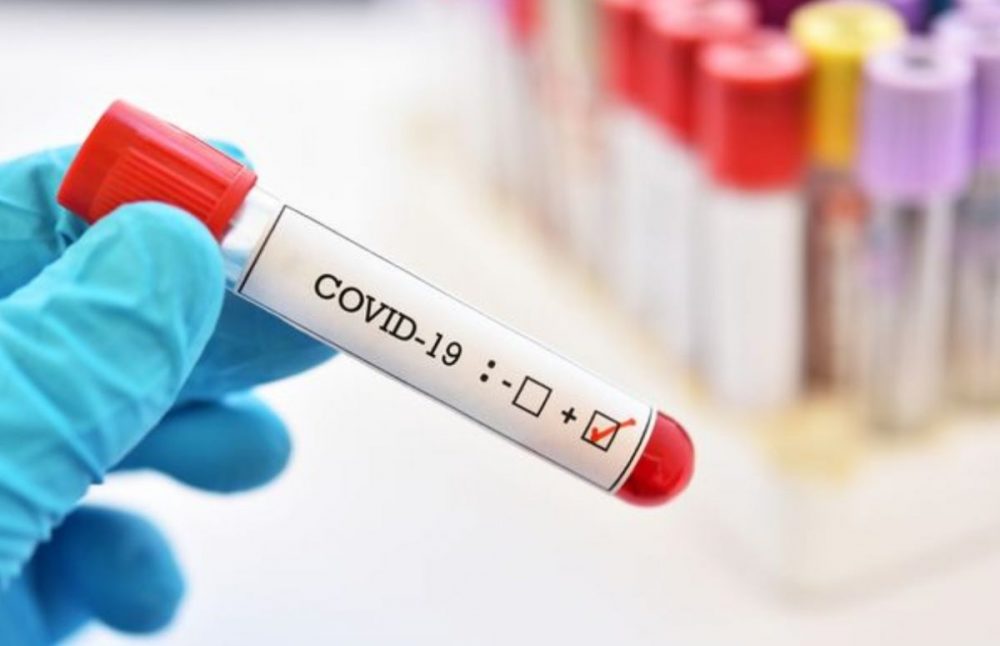 Hopkins County Judge Robert Newsom at 5 p.m. Aug. 24 announced 4 new positive COVID-19 cases, which increases the number of active cases among Hopkins County residents to 40. There were no new recoveries since the last update on Aug. 21.
Two patients were also reported to be in the COVID-19 unit at at CHRISTUS Mother Frances Hospital-Sulphur Springs on Aug. 24. That's four fewer patients in the COVID-19 unit than were reported on Aug. 21.
That's 81 new positive cases and 94 recoveries so far this month, that's 8 more cases and 68 more recoveries for the first 24 days of August than the first 24 days of July.
Overall, that brings the cumulative total to 233 positive COVID-19 cases and 193 recoveries reported for Hopkins County since midMarch.
COVID-19 Death Reporting

Sulphur Springs Emergency Management Coordinator/Police Chief Jason Ricketson Aug. 24 said the information reported on the Texas Department of State Health Services COVID-19 dashboard is the official source for COVID-19 death reports, including for Hopkins County.
Ricketson said that local officials have been in contact with state officials over the last month, trying to figure out where DSHS is getting the information posted on the DSHS dashboard regarding Hopkins County deaths, which they have not been notified of. They were told the state will not be notifying counties of COVID-19 deaths.
Information on the dashboard comes straight from death certificates. Death certificates are sent to the Vital Statistics in Austin, and are then imported by the state onto the DSHS COVID-19 dashboard.
Local officials said they were told that COVID-19 information is not to be released unless it official, and it's not official unless it comes from the state.
"We can't officially report anything unless DSHS notifies us of it. They will not notify us of the deaths," LHA Nurse Brynn Smith said.
Even if a family were to share death certificate information with local authorities regarding a COVID-19 death, officials said, releasing that information would not be a fair or accurate count, as they still would not have information on any other deaths.
"The only way to be consistently clear in reporting numbers is what the dashboard has," Smith said.
The DSHS dashboard, the official source for COVID-19 death records, on Monday reported 4 deaths of Hopkins County residents. That's one more death that was reported over the weekend for Hopkins County. According to the "Fatalities over time by county link" in the Additional information page within DSHS COVID-19 dashboard, the Hopkins County deaths occurred on July 17, July 23, Aug. 2 and Aug. 4.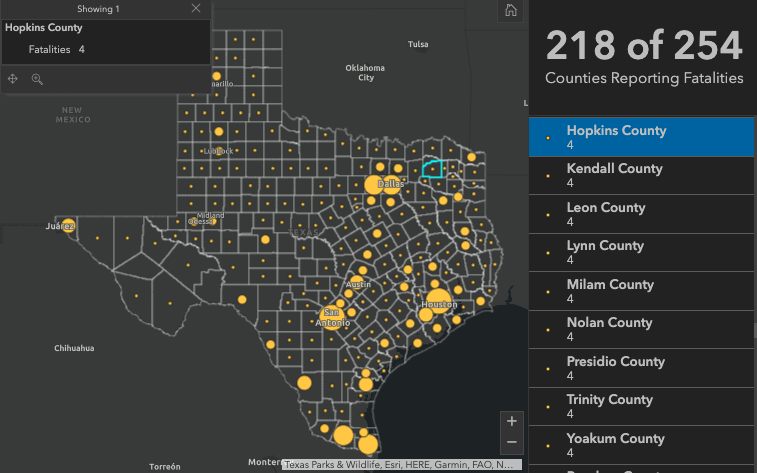 Nursing, Assisted Living Facilities
Texas Health and Human Services Commission reported no active cases in the nursing facilities in Sulphur Springs as of Aug. 10. One of the four facility has, in the past, had three employees who tested positive for COVID-19, but those cases were no longer active on Aug. 10. There have been no nursing home residents in Sulphur Springs who have tested positive for COVID-19, according to the state data.
One assisted living facility in Sulphur Springs on Aug. 10 continued to have three active cases among employees and had seven active cases among residents, according to the Aug. 24 HHSC report. One patient also has recovered from COVID-19 for a cumulative total of 8 resident and three employees from the facility who have tested positive for COIVD-19 cases. The three employee cases and six resident cases were first reported as active on Aug. 4, another patient had tested positive for COVID-19 on Aug. 6.
Data for nursing and assisted living facilities is typically 2 weeks behind. It is self-reported by facility staff to HHSC, and is then reviewed for data entry and transcription errors. HHSC investigates every assisted living facility that reports a COVID-positive case for compliance with health and safety regulations. Data on any resident after discharge from a facility would not be reflected in the state report, according to HHSC.
Child Care Centers
Texas health and Human Services reported there were no active cases among the four child care facilities in Hopkins County as of Aug. 23. Two of the facilities have reported one employee who has tested positive for COVID-19 since March. One of the facilities has had two employees test positive since March. The fourth facility has had one enrolled student and one employee test positive for COIVD-19 since March, according to the HHSC report.
This state report includes only data licensed child care centers, school-age programs, and before or after-school programs had self-reported to Texas Health and Human Services Commission as of Aug. 23
Free Testing Offered At Civic Center
Free oral COVID-19 testing will continue to be offered at Hopkins County Regional Civic Center to anyone. Symptoms are not required in order to be tested. Children can be tested, provided they are accompanied by an adult.
Those testing are asked to register online at GoGetTested.com prior to arrival.
Testing began Thursday afternoon, continued Friday and Saturday, and is expected to continue to be offered at the Civic Center from 9 a.m. to 5 p.m. every day except Sunday for another week.