Free COVID-19 testing will be available in Sulphur Springs starting at 1 p.m. today (Aug. 20) at Hopkins County Regional Civic Center, according to local emergency management officials. The oral swab testing will then be offered from 9 a.m. to 5 p.m. every day except Sunday.
COVID-19 symptoms are not required for testing. Online registration at GoGetTested.com is required for the free COVID-19 testing in Sulphur Springs, but should only take about a minute to complete.
Children will be able to be tested at the Sulphur Springs location as long as there is a parent or guardian present.
Results are expected to be returned in 48-96 hours, according to information released from state and local emergency management officials.
Anyone who receives a positive result will receive a medical consultation from a health provider.
To register or for additional information, go online to GoGetTested.com
The testing is offered through the partnerships of WellHealth, Texas Health and Human Services, Health TrackRx and Wellpay, according to the registration website.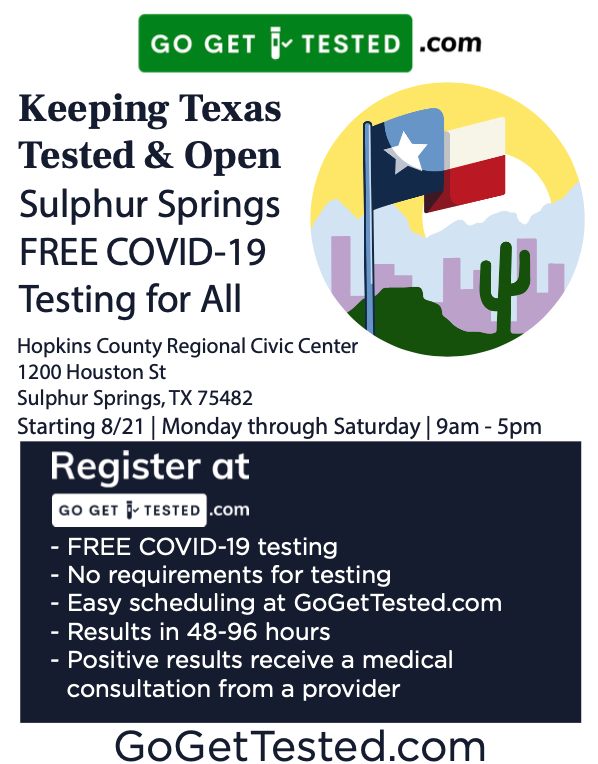 ---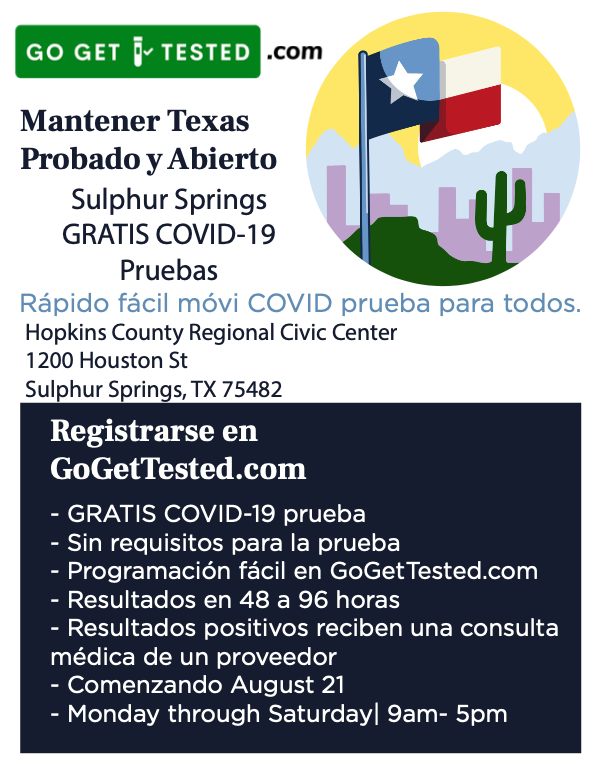 ---