By Don Julian
Things were buzzing at the SSHS Multipurpose Building Tuesday morning as word filtered in that the UIL had made a decision concerning the beginning of football in the fall. Wildcats Athletic Director and Head Football Coach Greg Owens announced that the UIL was delaying the start of football and volleyball practice until Labor Day, Sept. 7. The Wildcats Marching Band can also get started on Sept. 7.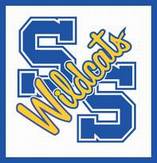 The delay just affects schools in Class 5A and 6A. Schools in lower classifications will still be able to get under way on August 3.
The first Lady Cats' volleyball game can be played on Sept. 14 and the first Wildcats football game on Sept. 24. Coach Owens said Wildcats Team Tennis and Wildcats and Lady Cats Cross Country could begin practice on Aug. 3.
He said he believed the Wildcats would be able to continue some conditioning and skill work in August. If school begins on time on Aug. 18 in SSISD, athletes are expected to be available during daily athletic periods.
The UIL announcement caused Coach Owens to make lots of calls to football coaches to reschedule games.
Because of the UIL decision, the Wildcats lose two football scrimmages, to Class 4A Liberty-Eylau and Pleasant Grove, and a scheduled regular season game to Class 4A Kaufman. The decision also means possible Wildcats scrimmages go from two to just one. It remains to be seen if Coach Owens will find a partner for a possible scrimmage around Sept. 17 or 18.
The Wildcats first regular season game is now expected to be on Sept. 24 or 25 against Frisco Wakeland in Frisco. Coach Owens said he has scheduled Hallsville to replace Kaufman in the schedule. Barring other circumstances during a pandemic, the Wildcats will be able to get all 10 of their scheduled games in.
The State Volleyball champs will be determined around Dec. 11-12. Football state champs will be crowned sometime in January.

---
KSST is proud to be the official Wildcat and Lady Cat Station. We broadcast Sulphur Springs ISD games year round live on radio. When allowed, we also broadcast games via our YouTube channel.
Click here for more Wildcat and Lady Cat Sports