A 23-year-old Sulphur Springs man was arrested for the second time in five days and fourth time in five months he's been jailed in Hopkins County, according to jail reports.
Hopkins County Sheriff's officers received information pointing to Tyler Gerard Maloney as the suspect in a firearm theft from a residential property in that area, according to Hopkins County Sheriff's Investigator Wade Sheets. Based on evidence gathered, investigators sought and obtained a warrant for Maloney's arrest.
Sheets and Deputy Chris Baumann contacted Maloney at his residence and took the 23-year-old into custody at 4 p.m. May 19 on a theft of firearm warrant, according to jail reports. He remained in Hopkins County jail Wednesday morning, May 20; bond was set at $5,000 on the charge, according to jail reports.
The arrest marked the second time in five days sheriff's investigators arrested Maloney at his residence, according to arrest reports. While investigating a number of vehicle burglaries and thefts in the area of County Road 1104 overnight , sheriff's investigators reported finding Maloney in an open truck in a driveway just after midnight on CR 1104. Upon contact, sheriff's officers alleged a strong odor of marijuana emitted from Maloney.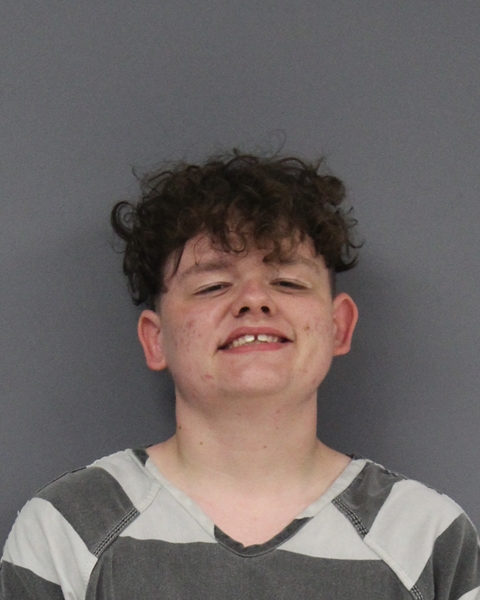 "A large amount of marijuana" was allegedly found in a sack. Two THC oil vape cartridges were allegedly found in a backpack on the back seat, as well as a set of digital scales in plain view on the center console, according to arrest reports.
Consequently, Maloney was arrested at 12:10 a.m. May 14 for possession of less than 1 gram of a Penalty Group 2 controlled substance, Sheets and HCSO Deputy Chris Baumann noted in arrest reports. He was released from jail May 18 on the controlled substance charge, according to jail reports.
Maloney's arrest Thursday morning marked the fourth time the 23-year-old has been booked into Hopkins County jail in the last nine months. He was arrested Aug. 14, 2019 and Jan. 6, 2020 on possession of less than 2 ounces of marijuana; and on April 24, 2020 at a Gilmer Street business for public intoxication, according to jail reports.
If you have an emergency, dial 9-1-1
The Hopkins County Sheriff's Office is located at 298 Rosemont Sulphur Springs, TX 75482. You can reach them for non-emergency matters at (903) 438-4040.