Sheriff's officers arrested a rural Sulphur Springs man caught with THC oil and marijuana early Thursday morning, according to arrest reports.
Hopkins County Sheriff's Office investigators reported seeing a tan Ford Ranger just after midnight on County Road 1104, an area where multiple burglaries had recently occurred. The driver's side door of the truck was open and the interior light was on, so HCSO Investigator Wade Sheets pulled his vehicle into the CR 1104 driveway behind the pickup as a male exited it, according to arrest reports.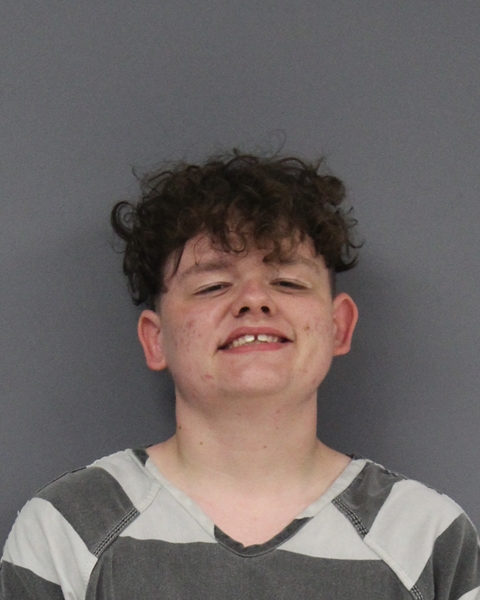 The man was identified in arrest reports as 23-year-old Tyler Gerard Maloney, who arrest reports show lives at the address. Sheriff's officers, in arrest reports, alleged a strong odor of marijuana emitted from the rural Sulphur Springs resident.
As officials approached the pickup, they observed a Walmart sack in plain view. Once open, officials observed "a large amount of marijuana in the sack." A probable cause search of the truck allegedly revealed two THC oil vape cartridges in a backpack on the back seat, as well as a set of digital scales in plain view on the center console.
Consequently, Maloney was arrested at 12:10 a.m. May 14 for possession of less than 1 gram of a Penalty Group 2 controlled substance, Sheets and HCSO Deputy Chris Baumann noted in arrest reports.
Maloney remained in Hopkins County jail late Thursday morning, May 14. Bond on the felony charge was set at $5,000, according to arrest reports.
Maloney's arrest Thursday morning marked the fourth time the 23-year-old has been booked into Hopkins County jail in the last nine months. He was arrested Aug. 14, 2019 and Jan. 6, 2020 on possession of less than 2 ounces of marijuana; and on April 24, 2020 at a Gilmer Street business for public intoxication, according to jail reports.
---
The Hopkins County Sheriff's Office is located at 298 Rosemont St., Sulphur Springs, TX 75482. Non-emergency calls can be made to (903) 438-4040.