Sulphur Springs Police Wednesday released the names of the children killed in a crash on Interstate 30 east Sunday. The 9-year-old was identified as Jeremiah Kent and the 7-year-old as Joshua Kent. The boys are both from Shaw, Mississippi, according to Sulphur Springs Police Cpl. Terry Miller.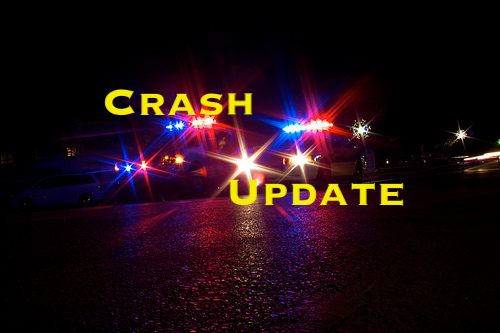 According to information released at noon Sunday by police, the crash occurred near mile marker 124 on Interstate 30 east around 5 a.m. May 24. The two boys were in the back seat of a small sport utility vehicle involved in a crash with an 18-wheeler. The 18-wheeler reportedly overturned as a result of the collision and the SUV caught on fire, police reported Sunday. The adult occupants of the SUV and truck driver were not reported to have sustained life-threatening injuries, police reported Sunday.
The crash is still under investigation by Cpl. Miller and the Sulphur Springs Police Department criminal investigations division. No charges had been filed as of Wednesday morning in connection with the ongoing crash investigation. However, a man reported to have been traveling in the SUV early Sunday morning was taken into custody on an unrelated warrant later Sunday morning, according to police and arrest reports.
The man, who was listed in arrest reports as having a Minnesota address, was taken into custody around 7:15 a.m. Sunday, May 24, on Gilmer Street on a warrant, according to police and arrest reports. Victor Hampton remained in Hopkins County jail Wednesday, May 27, on the Bexar County credit or debit card abuse charge, according to jail reports.