Sulphur Springs Police arrested a 42-year-old Minnesota man on an outstanding Bexar County warrant Sunday morning. The Minneapolis man was reportedly a passenger in a vehicle involved in the fatal crash on Interstate 30 early Sunday, according to police reports.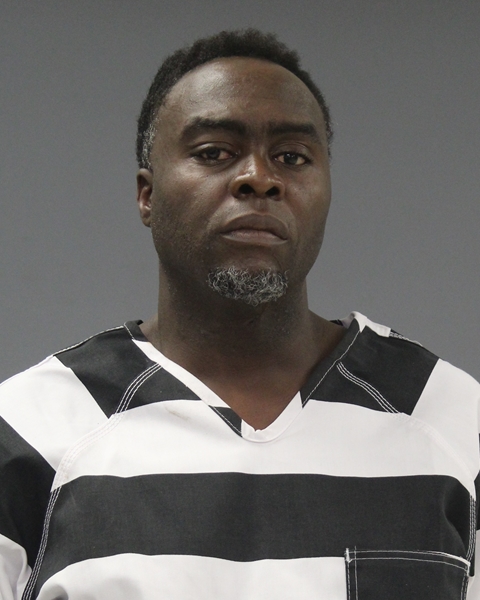 An officer contacted the 42-year-old Minneapolis man at a Gilmer Street business around 7 a.m. May 24, about the a major crash, according to arrest reports.
Police Monday confirmed the Minnesota man was a passenger in one of the vehicles involved in the 5 a.m. crash Sunday, May 24 on Interstate 30 east, which resulted in the deaths of a 7-year-old and a 9-year-old.
Initial police reports indicated an 18-wheeler rear-ended a small sport utility vehicle on Interstate 30 east, just west of the South Broadway Street bridge, causing the SUV to catch on fire and the 18-wheeler to roll onto its side. Two children died as a result of the crash; three other occupants in the vehicles were reported to have sustained minor injuries, and one person was transported to the hospital for treatment of injuries, according to SSPD.
At noon Sunday, May 24, police asked for any eyewitnesses to the crash to contact SSPD Cpl. Terry Miller at 903-885-7602.
After police contacted the 42-year-old Minnesota man later Sunday morning about the crash, communications operators used the man's identifying information to conduct a records check. The Minneapolis man, identified in arrest reports as Victor Hampton, was found to be wanted in Bexar County for credit or debit card abuse. Consequently, Hampton was taken into custody on the outstanding warrant, SSPD Officer Sean Hoffman alleged in arrest reports.
Hampton remained in Hopkins County jail Monday, May 25, on the warrant, according to jail reports.
The crash was still under investigation Monday, and no additional details had been released.
KSSTRadio.com publishes Sulphur Springs Police Department reports and news. The Police Department is located at 125 Davis St., Sulphur Springs, Texas. Non-emergency calls can be made to (903) 885-7602.
If you have an emergency dial 9-1-1.
The Sulphur Springs Police Department continues to serve its citizens with pride in its overall mission and will strive to provide the best possible police force in the 21st century.
---
The Hopkins County Sheriff's Office is located at 298 Rosemont St., Sulphur Springs, TX 75482.
Non-emergency calls can be made to (903) 438-4040.