Any Eyewitnesses Who May Have Information Asked To Contact Police
May 24, 2020 – An I-30 crash resulted in 2 fatalities early Sunday morning, according to Sulphur Springs Police Chief Jason Ricketson.
A small sport utility vehicle and an 18-wheeler were traveling east on Interstate 30 near mile marker 124, in the area of Jack in the Box, when the
18-wheeler rear-ended the SUV causing the SUV to catch on fire and the 18-wheeler to roll over onto its side, according to the police chief.
Two children in the SUV, a 7-year-old and a 9-year-old, reportedly died as a result of the crash. One other occupant of the SUV was transported to the hospital for treatment of injuries, and two others in the SUV sustained minor injuries. The truck driver also sustained minor injuries, according to Chief Ricketson.
The investigation into the crash is ongoing. Police are asking any eyewitnesses who might have information regarding the crash to contact SSPD CPl. Terry Miller at the police station at 903-885-7602.
No additional details have been released as of the lunch hour Sunday regarding the crash.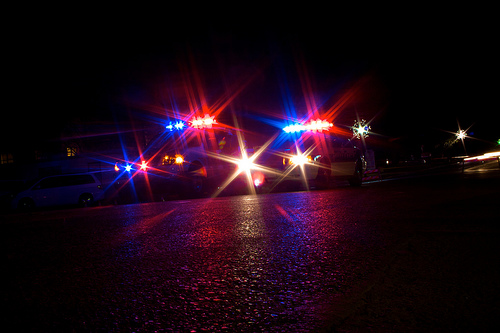 KSSTRadio.com publishes Sulphur Springs Police Department reports and news. The Police Department is located at 125 Davis St., Sulphur Springs, Texas. Non-emergency calls can be made to (903) 885-7602.
If you have an emergency dial 9-1-1.
The Sulphur Springs Police Department continues to serve its citizens with pride in its overall mission and will strive to provide the best possible police force in the 21st century.
If you have an emergency, dial 9-1-1
The Hopkins County Sheriff's Office is located at 298 Rosemont Sulphur Springs, TX 75482. You can reach them for non-emergency matters at (903) 438-4040.