A fourth case of active COVID-19 has been identified in Hopkins County, this makes the eighth positive case overall, as four people have previously recovered from the virus.

In a rare Sunday morning Zoom teleconference held by the Hopkins County Emergency Managment Team, County Judge Robert Newsom shared that another person had tested positive for COVID-19 and was in self-quarantine at their residence.
Because Hopkins County continues to have 5 or fewer active cases, the businesses authorized by the Governor to reopen last Friday may continue to do so at 50 percent capacity. Judge Newsom was quick to point out that the local economy would contine to open and operate under the same guidelines as previously described.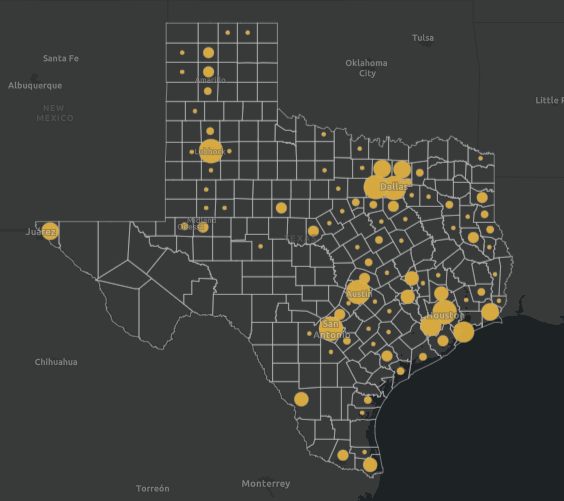 | | | | | | | |
| --- | --- | --- | --- | --- | --- | --- |
| TEXAS Reports (DSHS/HHS) | April 10, 2020 | April 15, 2020 | April 20, 2020 | April 22, 2020 | April 28, 2020 | May 5, 2020 |
| Total tests | 115,918 | 151,810 | 190,394 | 216,783 | 300,384 | 427,210 |
| Cases reported | 11,671 | 15,492 | 19,458 | 21,069 | 26,171 | 33,369 |
| Lab Confirmed COVID-19 Patients Currently In Texas Hospitals | 1,532 | 1,538 | 1,411 | 1,678 | 1,682 | 1,888 |
| Estimated Number of Patients Recovered | 1,366 | 3,150 | 5,706 | 7,341 | 11,786 | 16,791 |
| Fatalities | 226 | 364 | 495 | 543 | 690 | 906 |
Texas COVID-9 statistics as reported by Texas Department ofState Health Services and Texas Health and Human Services
---