A 1-ton truck and dump trailer stolen from Garland were allegedly found on County Road 3502 and recovered by sheriff's officers Thursday morning.
The recovery marks the third "in recent history" that the sheriff's office has recovered stolen items from that property, Sheriff Lewis Tatum advised shortly before 11 a.m. Thursday. No arrests had been made yet in connection with the March 26 recovery. The investigation is ongoing, according to the sheriff.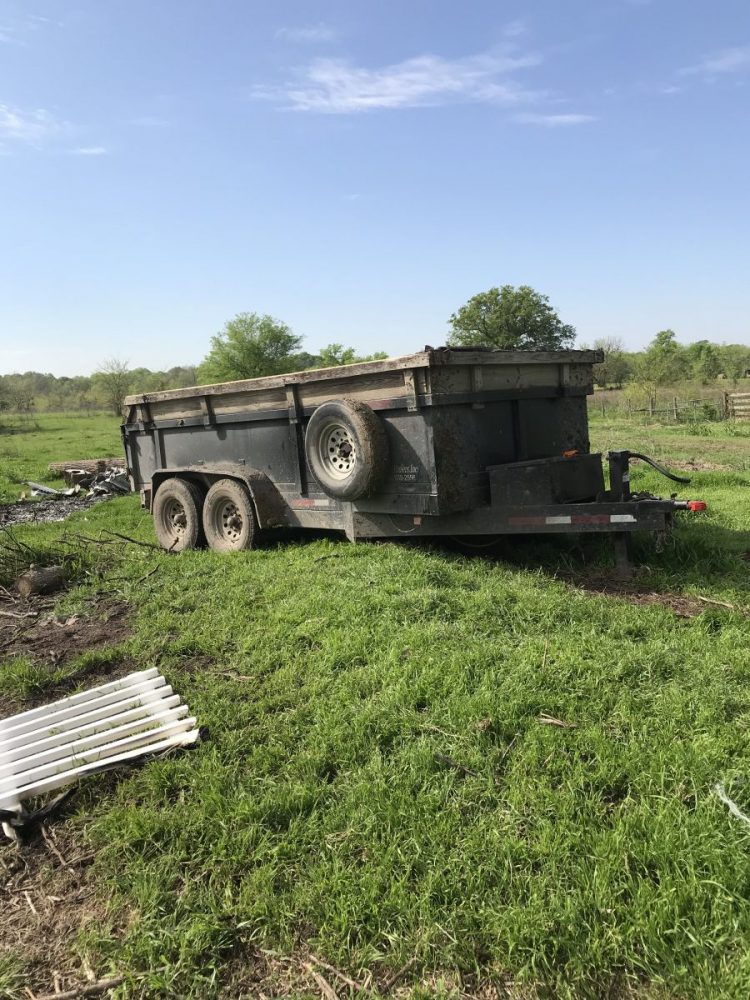 Deputies reported finding in November at a County Road 3502 address at least $14,000 worth of property that had been reported to Dallas Police Department as stolen. Among the allegedly stolen items recovered at that time was a cargo trailer with items on top of it, which officials suspected was strategically placed in an effort to obscure the trailer from view of drones used by the sheriff's office for location and recovery efforts, HCSO invetigators reported in November. Approximately $10,000 of new auto parts reported as stolen from Dallas were found as well, sheriff's officers alleged in arrest reports. One man at the location was arrested; two others were identified as suspects in the case at that time, officials reported in November.
---
The Hopkins County Sheriff's Office is located at 298 Rosemont St., Sulphur Springs, TX 75482. Non-emergency calls can be made to (903) 438-4040.