Sulphur Springs Public Library Offers Curbside Checkout
All City of Sulphur Springs facilities were closed to the public as of Friday, March 20, a precautionary measure to protect the community and city staff as more people are being diagnosed across the state, country and world with COVID-19. Sulphur Springs City government will continue to operate, with all operations at the core of city government still functioning. There will still be water, sewer, police, fire department and public works serving the community. Office employees will be at work, but business will be conducted online, by mail, email or phone.
Sulphur Springs City Manager Marc Maxwell said the decision to close the offices to the public was weighed carefully after monitoring the situation for over a week. City officials have been in daily contact with local, state and federal officials.
While no confirmed cases have been reported to the CDC or state health officials for Hopkins County, significantly more cases are being diagnosed daily across the state and country, with the cases moving closer to Sulphur Springs and Hopkins County.
The urging of CDC, state health officials, the President, Governor and county officials, for people to observe social distancing with 6-10 feet distance between individuals and social gatherings in the single digits also were considerations.
"We thought it the prudent thing to do," Maxwell said. "We do not want to be part of community spread and we also want to protect our employees who do very critical work."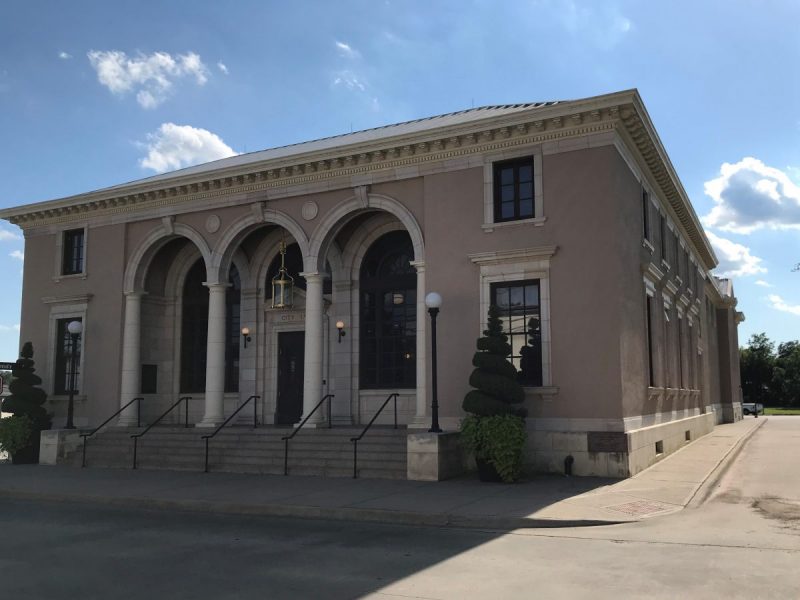 Water, Other City Operations

The city will continue to be open to conduct business interactions by phone or email until further notice.
Those interested can apply online for plumbing, electrical, mechanical and lawn irrigation permits. City water bills, citations and pay property taxes may also be paid online.
City utility bills by cash or debit/credit card are to be paid at the kiosk in front of the city utility billing office or by check or money order in the night drop in the parking lot at 125 South Davis St.
All deliveries to the city are to be made to the public utilities billing office.
City staff may be contacted by calling 903-885-7541, and selecting the appropriate option or by email. A directory of city departments and information about each can also be found on the city website, as can the city index with email addresses and additional contact information.
Many of the permits and forms for business are also available for download from the city website.
"We can still be reached by phone and email. If it's absolutely necessary to communicate in person, they can call to make an appointment," Maxwell said.
Also, in response to COVID-19, some preventive measures may be taken in city departments that require city staff to be out in the public. For instance, employees in the water and sewer departments may rotate days and shifts with two working per shift, to better reduce likelihood of one becoming ill and infecting the whole department and necessitating all employees to be off work with it, according to the city manager. Other departments may limit actions in the community so that there is only necessary interaction with the community.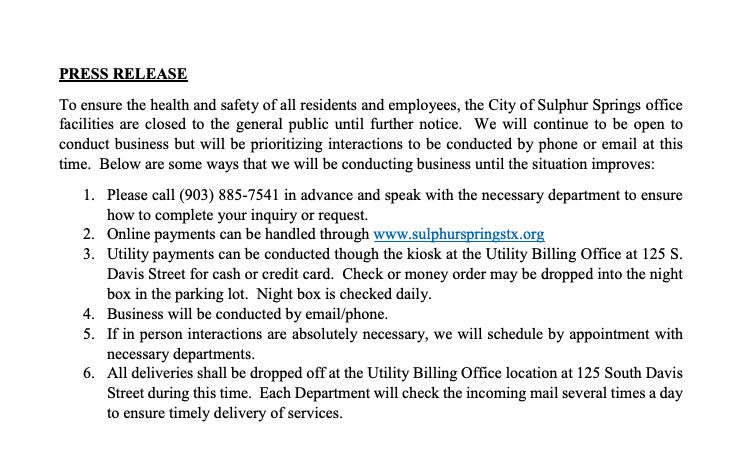 Municipal Court
The Sulphur Springs Municipal Court this week has been rescheduling all defendants, jurors, and witnesses set for a hearing or trial from March 16, 2020 through and including April 3, 2020.
Those impacted will receive a written notice from the Court advising of the new date, time, and location of their hearing, trial, or jury service.
Anyone who needs to pay tickets in Sulphur Springs Municipal Court may do so online at Texasrecordsonline.com, by following the prompts, or through the mail. The Municipal Court page on the city website has links and information as well.
Municipal Court staff will at this time still be available to answer questions and handle business when possible by phone from 8 a.m. to 5 p.m. Monday through Friday. Call 903-885-7454. Documents that need to be returned to the municipal court may also be handled by mail. People may also email the court for additional information as well, according to Court Administrator Karen Newsom.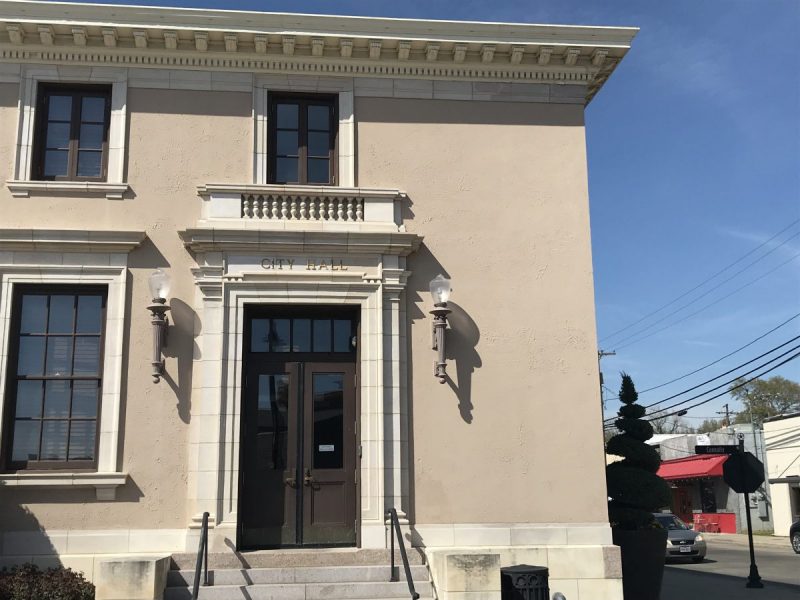 Library, Senior Center
The Senior Citizens Center was closed Monday to all operations and programs except the Meal A Day program, until further notice. Meal A Day cooks still volunteer their time to help prepare meals that are then delivered by other volunteers to shut-ins and senior citizens in the community.
Sulphur Springs Public Library has been closed to visitors since 6 p.m. Tuesday and will remain closed until the COVID-19 measures are lifted. Call 903-885-4926 for questions.
SSPL is offering curbside checkout Monday-Friday, from 9 a.m. to 5 p.m. Simply reserve items online, get a text or email when they're ready, call when you arrive and they'll bring them out.
Not sure how to select books online and reserve them? Library Director Hope Cain has posted a video on SSPL's Facebook page walking readers through the process, on the website; a library card is needed to login and the last four digits of the card number will be that person's PIN. SSPL also has e-books available for checkout as well.
During the closure, library patrons may also still renew and place holds on items on the SSPL's website, https://www.sslibrary.org/; return items in the book drop in the back parking lot at SSPL; and check out eBooks and eAudiobooks through Overdrive. Essential printing services are also offered (follow wireless printing instructions and call when ready to print. Wifi is also available as are tax forms and notary.
Police Department
The police department lobby as of today is closed. For dispatch, officer assistance or information, anyone who arrives at the police department will be asked to push the silver intercom button on the right wall by the front doors.
Records request may be made by calling 903-885-7602 or by emailing [email protected] or [email protected] To speak to or make an appointment with an SSPD investigator, call each at their direct numbers:
Lt. Rusty Stillwagoner (903) 885-6438
Det. Sgt. David Gilmore – Hostage Negotiator (903) 885-3461
Det. Sgt. Brian Shurtleff – Pawn Shop Detail, SWAT (903)885-9752
Det. Sgt. Jason Reneau – Sex Offender Registration (903) 885-9302
SCU Lt. Mark Estes, Sgt. Joe Scott: (903) 438-8249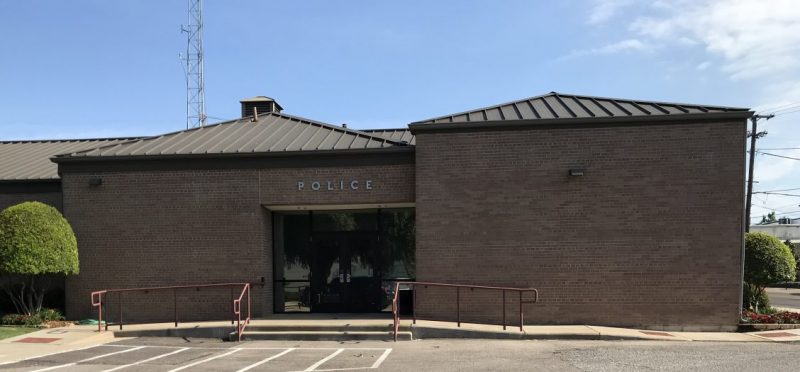 Animal Shelter
Sulphur Springs Animal Shelter currently still has animals available for adoption. However, there will be no off-site adoption events due to COVID-19 precautions. Adoptions will continue at the shelter, including on Saturday, by appointment only.
Animal control officers will not be proving traps unless an animal is seriously injured or sick. Also, no owner surrendered animals are being accepted at the shelter at this time.
To schedule an appointment, contact the animal control officers at 903-348-1868 or at 903-348-3122.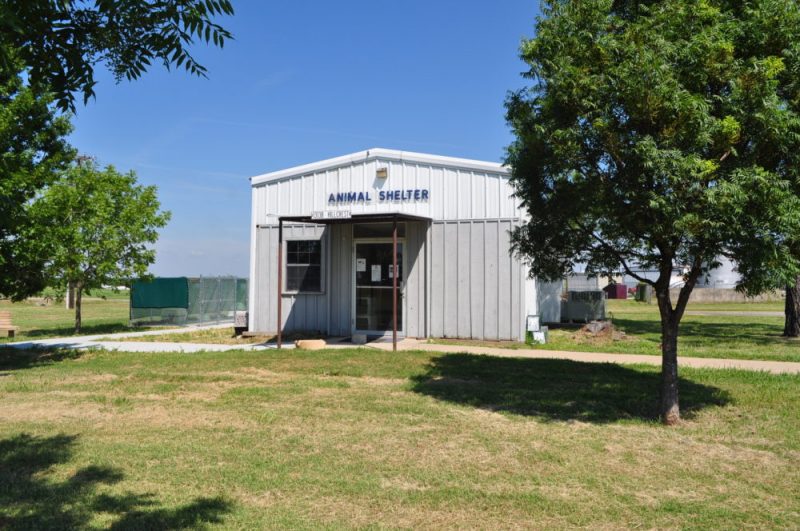 Fire Department
Sulphur Springs firefighters are taking precautionary measures while on emergency response calls just as Hopkins County EMS crews does. SSFD members have also been provided with extra protective equipment. They will not be performing inspections during this time as an additional health safety precaution and so as not to place any extra stress on local businesses already impacted by COVID-19 concerns.
No station tours are being given at this time as all unnecessary visitors to the fire stations are discouraged as another precautionary measure. People experiencing real emergencies may still seek help at the station to their needs will be addressed.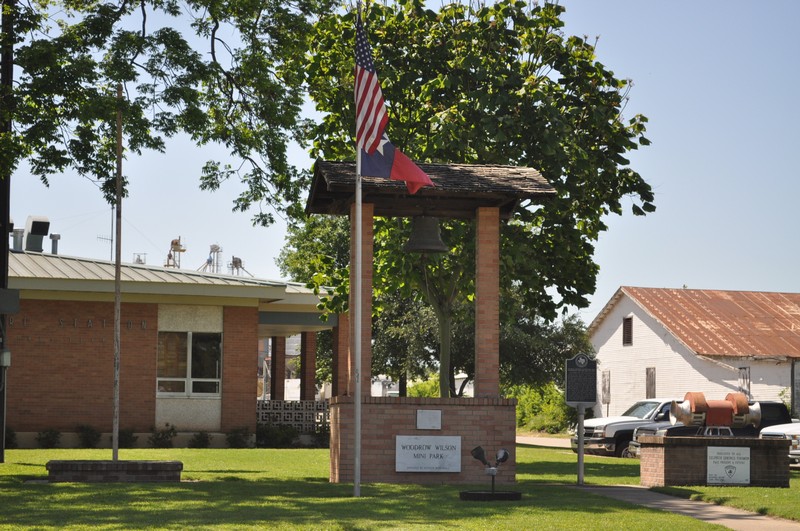 ---
---