Raymond Antywan Larry III, 19, of Idabel, Oklahoma was booked into Hopkins County jail Tuesday on a warrant alleging trafficking of a person, a female runaway, according to sheriff's and arrest reports.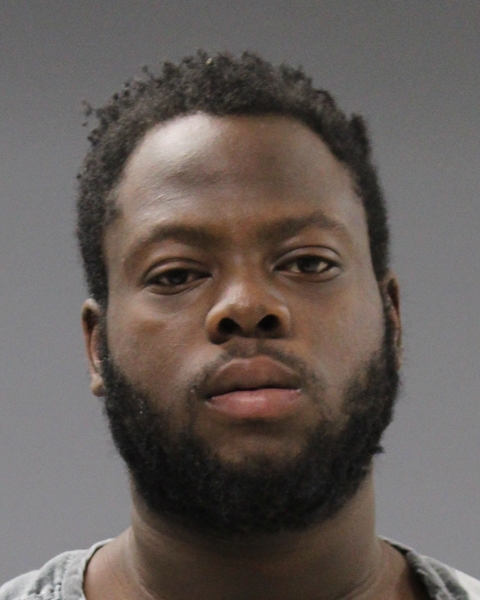 "We had a female subject run away. The subject was transported to the Idabel area. He is believed the person responsible for the transporting and harboring of the subject. He has been arrested and charged with trafficking," Hopkins County Sheriff Lewis Tatum said Wednesday morning.
Hopkins County Chief Sheriff's Investigator Corley Weatherford said based on their investigation, officials believe Larry "arranged it."
According to a a press release from HCSO, a sheriff's deputy immediately began "locating people that may have information and interviewing each person he could locate" when the child was reported as a runaway or to be missing in mid-November.
Deputy Colt Patterson uncovered information that the child was likely in South Eastern Oklahoma. HCSO Criminal Investigation Division was called in to assist with the investigation. Patterson and investigators began a broader search for the child, including working with officials in Southeast Oklahoma. "Officials of the local Police Department and Sheriff's Office in Oklahoma assisted with making contact and searching houses associated with the minor. However, initial locations did not lead to locating the minor," the HCSO press release stated.
HCSO officials "developed several suspects and involved persons, we then began to monitor these individuals." Eventually officials learned of the an exact location for minor and the information was relayed to Oklahoma authorities, who located the child, the press release noted.
"Additional interviews and review of the evidence in this case revealed that Raymond Larry communicated with the child and arranged her transport to his location in Oklahoma. Information was found of acts that occurred outside of the State of Texas, due to these acts Hopkins County Sheriff's Office is pursuing charges of Human Trafficking for the transportation of a minor out of Hopkins County for these specific acts," the HCSO release stated.
Larry was arrested in Oklahoma on the Hopkins County charge, the HCSO officials said. He was transported at 7 a.m. Dec. 10 by HCSO Deputy Elijah Fite from McCurtain County jail in Oklahoma to Hopkins County jail, according to arrest and jail reports.
Larry, who is also reportedly known by Larry Antywan Raymond, remained in Hopkins County jail Wednesday morning, Dec. 11; bond was set at $100,000 on the trafficking charge, according to jail reports.
Hopkins County sheriff's officials will continue to work with Oklahoma officials and forward any evidence to them if the Oklahoma authorities "desire to pursue charges for acts that occurred in their jurisdiction," the press release stated.