Nearly 20 percent more males were stopped by Sulphur Springs Police Department in 2019 than females, according SSPD's annual report regarding traffic stops and arrests.
Sulphur Springs Police Department Lt. Rusty Stillwagoner, standing in for the police chief who was away at training, presented the department's annual profiling report to Sulphur Springs City Council at their regular February meeting.
The report breaks stops down into a dozen different categories, including gender and race, reasons for stops, how many searches were conducted and what if any contraband was found, results of stops, types of arrests, and if any bodily injury resulted from use of physical force.
Of the individuals stopped 70.6 percent were White, 15.1 percent were Black, 13.3 percent were Hispanic/Latino, 0.8 percent Asian/Pacific Isander and 0.1 percent Alaska Native/American Indian, according to the SSPD report.

Nearly 40 percent more stops occurred on city streets than on US highways, which accounted for 28 percent of the overall stops made. Moving traffic and vehicle traffic violations accounted for more than 95 percent of the overall reasons for traffic stops.
Nearly 51 percent of all stops resulted in written warnings, compared to the nearly 48 percent that resulted in citations being issued. Only 2.5 percent resulted in arrest, according to the SSPD data.
Of the overall 350 arrests, 47.7 percent were based on Penal Code violations, 36.6 percent based on outstanding warrants and 15.7 percent violation of traffic laws.
Physical force was reported to have resulted in bodily injury in 20 of the overall 9,514 traffic stops made in 2019, according to the SSPD report.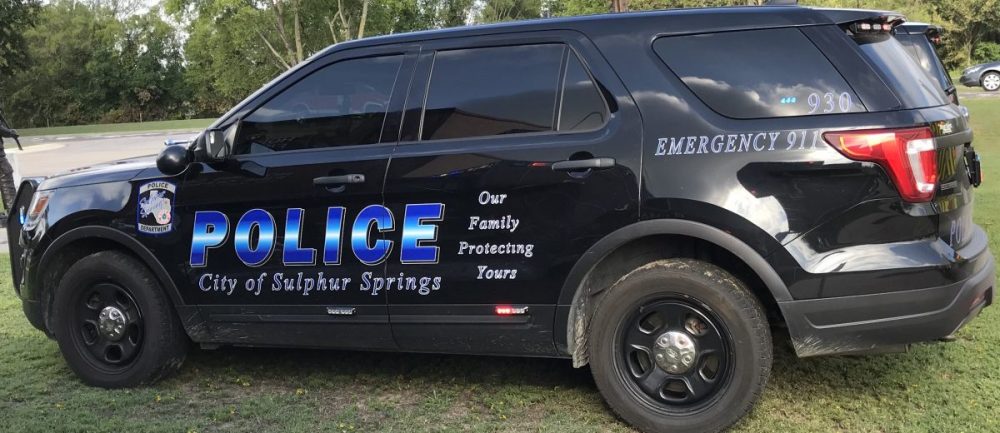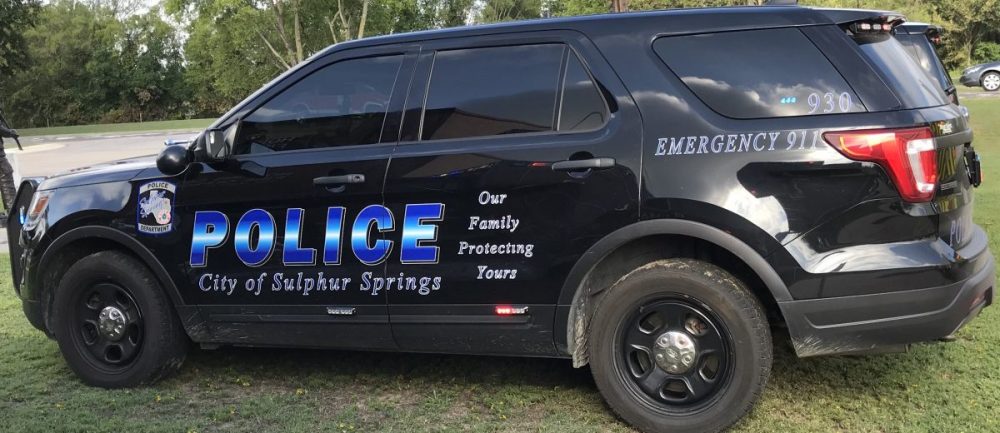 Officers conducted almost as many probable cause searches as searches conducted after consent was granted. Contraband was reportedly discovered 205 times. Drugs accounted for 72.2 percent of the contraband found and alcohol 15.6 percent, according to the SSPD report presented to Sulphur Springs City Council Feb. 4 meeting and reported to Texas Commission On Law Enforcement.
Below are the results presented to the council:
Total Stops
Gender
Race or Ethnicity
6,733 White
1,440 Black
1,269 Hispanic/Latino
80 Asian/Pacific Islander
12 Alaska Native/American Indian
Was Race or Ethnicity Known Prior to Stop?
Reason for Stop
6,783 Moving traffic violation
2,287 vehicle traffic violation
343 Violation of law
121 Pre-existing knowledge
Street Address or Approximate Location of the Stop
6,464 City street
2,672 US highway
396 Private property or other
2 County road
— State highway
Was a Search Conducted?
Reason for Search
186 Consent
182 Probable Cause
11 Contraband in plain view
5 Incident to Arrest
3 Inventory
Was Contraband Discovered?
Description of Contraband
(205 Total)
148 Drugs
32 Alcohol
19 Other
6 Stolen property
— Currency
— Weapons
Result of the Stop
4,852 Written warning
4,565 Citation
235 Arrest
68 Citation and arrest
47 Written Warning and Arrest
Arrest Total
Arrest Based On
167 Violation of Penal Code
128 Outstanding warrant
55 Violation of traffic law
— Violation of City Ordinance
Was Physical Force Resulting in Bodily Injury Used During Stop?
KSSTRadio.com publishes Sulphur Springs Police Department reports and news. The Police Department is located at 125 Davis St., Sulphur Springs, Texas. Non-emergency calls can be made to (903) 885-7602.
If you have an emergency dial 9-1-1.
The Sulphur Springs Police Department continues to serve its citizens with pride in its overall mission and will strive to provide the best possible police force in the 21st century.