Back in October 2019, following evaluation by a Joint Commission agency, the CHRISTUS Mother Frances Hospital in Sulphur Springs was accredited as a Primary Stroke Center. This is one of the highest rankings which hospital organizations may achieve in assessing and treating stroke victims. The accreditation was based on a standard of core measures and 'best practice' during a three-month observation process by the Joint Commission. Cassidy Cameron, ER Team Lead and Stroke Co-coordinator, appeared on the KSST Good Morning Show with Enola Gay to share the news for persons residing in Hopkins County and surrounding counties.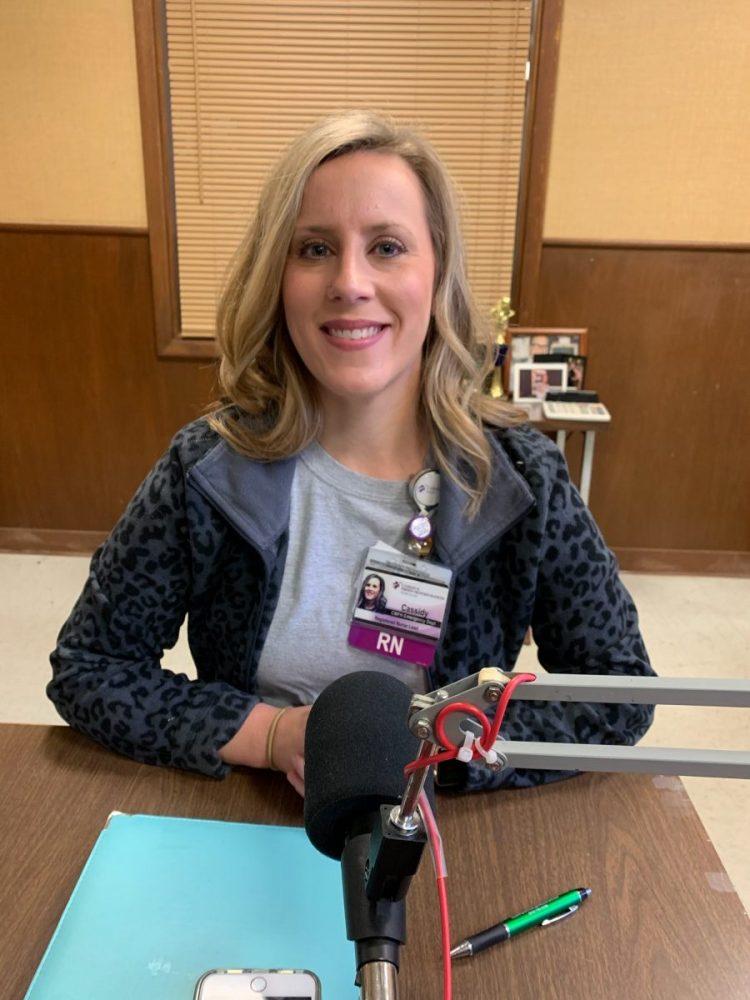 "This news reflects CHRISTUS' commitment to provide an excellent level of health care here at the Sulphur Springs hospital. In educating people about what to do when you think you, or someone you are with, may be having a Stroke, we use the slogan 'Time Is Brain' to impress that time is essential in getting seen and treated. Persons who go to an ER within 4 hours of the onset of Stroke symptoms may be administered TPA, a 'clot-buster' which can allow complete recovery. Patients who are outside that window of time but are seen within 24 hours may still benefit from intervention. The Comprehensive Stroke Center at Tyler CHRISTUS Mother Frances Hospital provides this type of intervention. Some persons who think they have had a Stroke may have actually had a TIA, which may be a warning sign or pre-cursor to an actual Stroke. Knowledge about Stroke is important for everyone to stay healthy, and that's not just older people".
"A Stroke is all brain-related. 'Be Fast' is our advice for people to recognize Stroke symptoms and to act quickly. The acronym we use is "Be Fast" in identifying symptoms you may be experiencing, or of someone with you. B stands for Balance, as Stroke can make you lose your balance. E is for Eyes; did your vision change in one eye or peripherally? F stands for Face; is there weakness, drooping or numbness? A stands for Arms; is one side of your body numb or impaired? S stands for Speech; is your speech slurred or slow? T stands for Time; time is essential in retaining your brain and body's normal function. If you experience these symptoms, go to an ER as quickly as possible. If you are seen at CHRISTUS Mother Frances Hospital in Sulphur Springs, you can be seen by a doctor almost immediately, get the treatment you need as well as the follow-up care you will require".
Cassidy Clark Cameron is a graduate of Sulphur Springs High School, took her nurses training and worked in Tyler and Plano and became an RN. She has been a nurse for 15 years and an ER nurse for ten years, and in 2018 transitioned to a different role, being named ER Team Lead and Stroke Co-ordinator at the Sulphur Springs CHRISTUS Mother Frances Hospital. She stated, "Again, it's great to know that we can offer this level of care in Sulphur Springs. I love my job and I love helping people get the medical care they need".