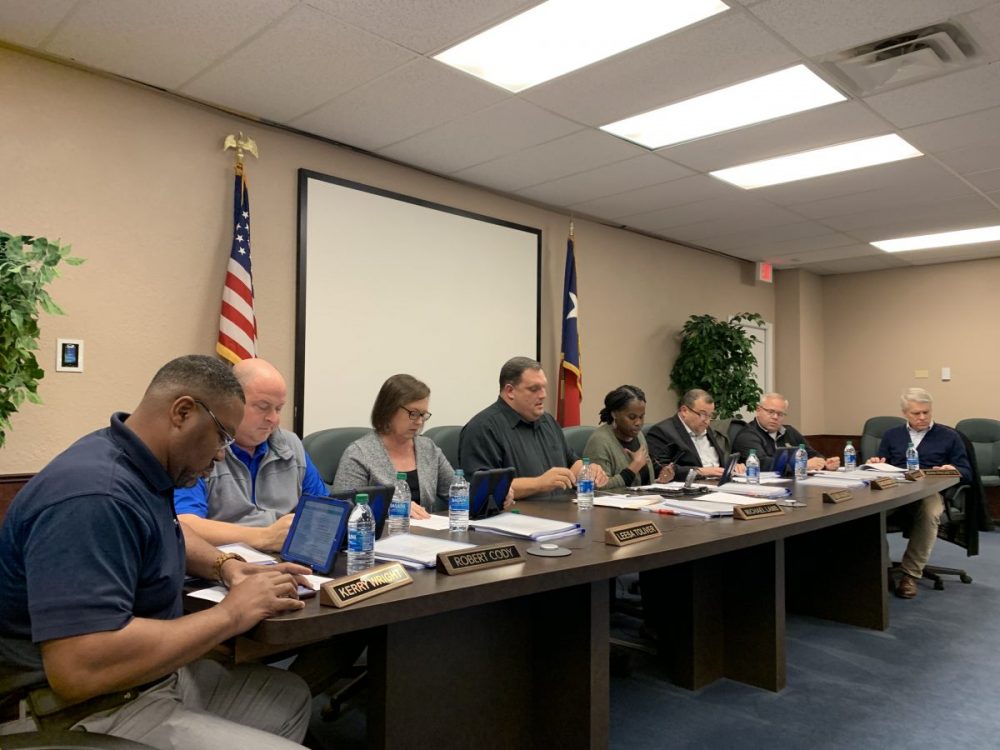 Sulphur Springs Independent School District Board of Trustees was poised Thursday evening to vote on an amended reinvestment zone for one proposed solar farm and a reinvestment zone and application for appraised value limitation on qualified property for school maintenance and operations taxes for another.
However, after hearing concerns voiced by at least seven community members regarding the proposed projects — especially the Solemio solar project — and an executive session discussion, the school trustees voted Dec. 19 unanimously to postpone all actions regarding the requests. School officials afterward said they'd like to speak more with community members regarding their concerns and further investigate them.
The board did all indicate none had any conflicts of interest, either by owning property in or near either project or otherwise, and thus approved resolutions to that effect regarding the two proposed solar projects.
Property in the proposed Hopkins Energy LLC is located in the Dike area and encompasses land in both the Sulphur Springs and Sulphur Bluff school districts. The project, according to information presented to SBISD board members in June, is a nearly 3,000-acre $240 million solar project, $96 million worth of it within SSISD..
The proposed Hopkins Energy LLC project would encompass 2,962 acres in northeastern Hopkins County and be a 320 MW-AC solar electric generating facility, with 1,625,000 photovoltaic panels, and 140 central inverters. Of those, an estimated 1,184 acres is expected to be in Sulphur Springs ISD; that would include 128 MW of capacity, 650,000 photovoltaic panels and 56 central inverters in SSISD. The rest would be located on land with Sulphur Bluff ISD."
The project is contingent on receiving tax incentives from four local taxing entities: Sulphur Springs and Sulphur Bluff school district, Hopkins County and the county hospital district.
Sulphur Springs ISD trustees on June 10 accepted an application to agree to consider a value limitation for the 40 percent of the proposed facility to be located within the school district boundary and hired Powell Youngblood & Taylor to assist the district with legalities of the project.
Sulphur Bluff ISD Board of Trustees Thursday, June 20, accepted an application for an appraised value limitation for Hopkins Energy LLC and also hired the attorneys to represent them.
The Comptroller's Office returned their reviews of the application ruled that the Hopkins Energy LLC is "reasonably likely to generate tax revenue in an amount of offset the school district's maintenance and operations ad valorem tax revenue lost as a result of the agreement before the 25th anniversary of the beginning of the limitation period." The comptroller issued a certificate for a limitation on appraised value.
SSISD and SBISD were both this week scheduled to consider approving a reinvestment zone for the Hopkins Energy project and tax value limitation. SBISD reportedly approved both for the Dike project.
Solemio Solar LLC Project
The Solemio LLC project agreement received approval from SSISD on Dec. 10, 2018, after the Comptroller's Officer reported it met the Chapter 313 agreement requirements, provided total employment requirement is waived. The project was to be for a 100 MW solar electric generating facility to be constructed on four properties in the Arbala area which would provide full-time jobs with competitive salaries. It was to have a 100 megawatt capacity, feature 277,812 photovoltaic panels and 32 central inverters. The project was formerly an Alpin Sun project, but is now a Pattern Development project.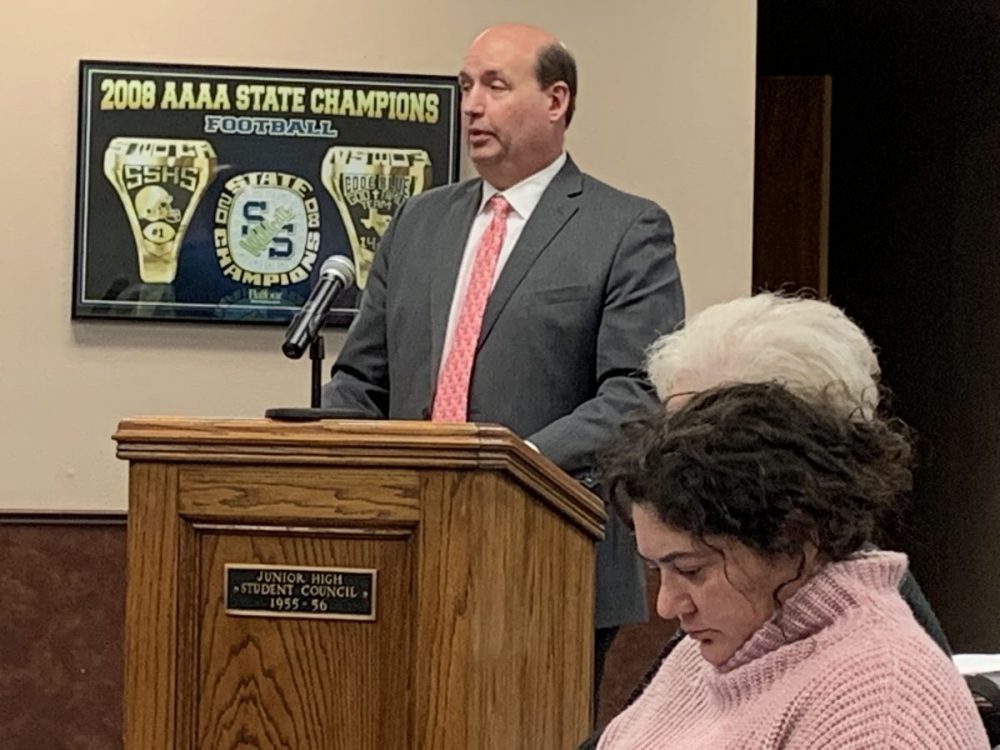 Pattern Development officials in January said the project is actually a $65 million project due to limited topographical issues. The Pattern representatives at that time said they were looking for more land to add to the solar farm project.
SSISD is now being asked to consider approving an amended appraised value limitation application, which required a hearing for the now proposed reinvestment zone for the Solemio project.
The prior agreement remains in place, even without the amendment, according to Rick Lambert with Powell, Youngblood and Taylor, attorneys for SSISD on the solar projects.
"The Solemio, we are deep, deep in. They need a reinvestment zone adjustment is the taxes. All the money was figured on our $1.04 tax rate and we've dropped to 97-cents because of the latest legislative stuff. That changed the number. That's dictating the need primarily here for that one," SSISD Superintendent Mike Lamb explained.