Mr. J. Adan Bucio, age 76 of Pickton, passed away on Friday, December 27th, 2019 in Como. He was born on October 3rd, 1943 in Loma De Las Yegua, Mexico to the late Margarito Bucio and Ricarda Ibarra Bucio.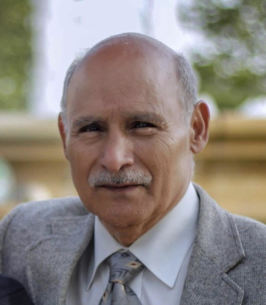 Adan was a member of St. James Catholic Church in Sulphur Springs.
He is survived by, his loving wife Maria E Bucio of Pickton; son, Jose Bucio and his wife Marcela of Pickton; daughters, Marisol Bucio of Stickney, Illinois and Lisett Garcia and her husband Miguel; siblings, Raquel Bucio, Gudelia Vargas, Jesus Bucio, Jose Luis Bucio, Ruben Bucio, Everardo Bucio, Otoniel Bucio, Maricela Bucio and ten grandchildren Jovanegh Bucio, Melanie Bucio, Adan Bucio, Jaylynn Bucio, Anthony Gonzalez, Jacob Connellan, Alexander Garcia, Daniel Garcia, Gisselle Garcia, Issac Garcia.
Visitation will be held on Friday, January 3rd, 2020 from 5:00 pm to 8:00 pm at Beaty Funeral Home-Winnsboro 816 W. Broadway Winnsboro, TX 75494 with a Rosary beginning at 6:30pm.
Funeral Services will be held on Saturday, January 4th, 2020 at St. James Catholic Church at 10:00 am, Father Juan Carlos conducting, interment will follow at New Pickton Cemetery.