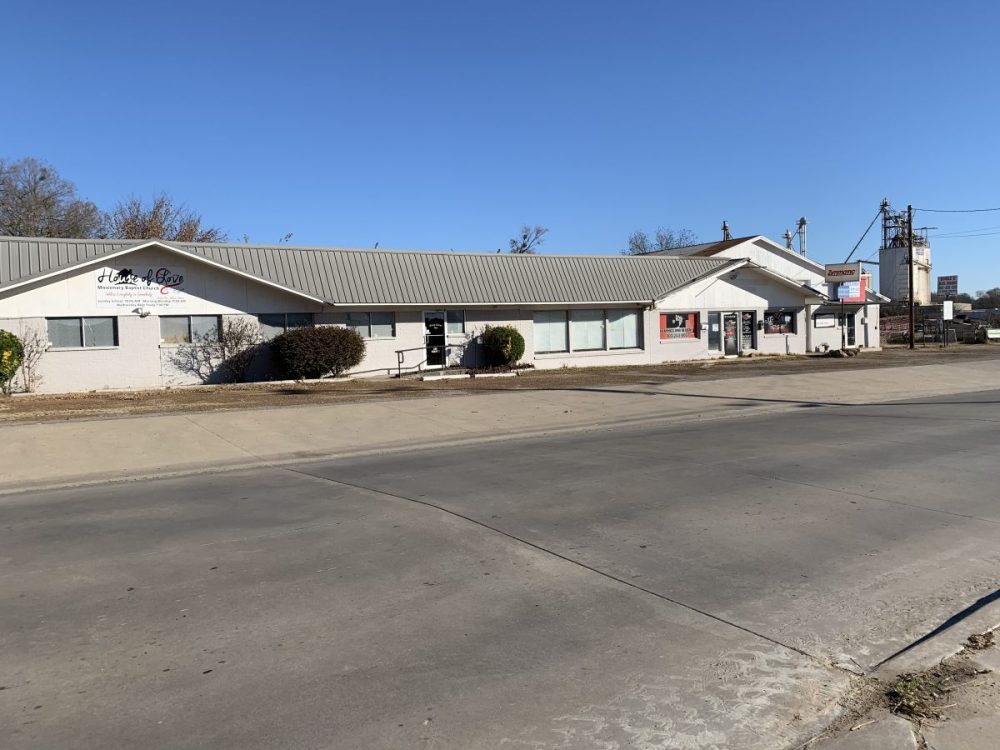 Sulphur Springs' Zoning Board of Adjustments and Appeals are slated Tuesday night to consider two items, a front yard setback variance on Church Street and a special use permit for a tattoo studio on Houston Street.
The board will be asked tonight to consider a variance to a front yard setback to construct a covered porch on property located at 804 Church St.
The Planning and Zoning Commission Monday night recommended a special use permit be issued to allow a tattoo studio to set up operations at 201 Houston St., Suit 4, provided the business agrees to the same provisions outlined in a previous special use permit issued for a tattoo studio elsewhere in town. The business would need to agree to certain hours of operation and limited loitering. Three complaints within the same year would send the permit back to the city, where the permit could then be revoked, Sulphur Springs Community Development Director Tory Niewiadomski.
The city sent letters addresses for 16 properties around the proposed site. they received no response in favor of the business, but did receive two letters opposed to it, including one from the county. In the past, similar types of requests had been denied, except for one tattoo business on West Industrial Drive, according to Niewiadomski.
"I tip my hat to the city staff. I understand their recommendation against. There's been some precedent again. I ask you to look at this from a different perspective. We require a special use permit. This is to regulate placement of tattoo shops, and other things as well, not to prohibit," City Manager Marc Maxwell said.
Property owner Ben Spraggins said he had contacted the others leasing the building. They were in favor of the business, not against it, including the church. He had letters from three of the four occupants noting their favor of the tattoo parlor being located on the premises.
Spraggins pointed out that many of businesses in the area are 24-hour businesses, including a bail bond business, the sheriff's office and the co-operative and their feed mill business. He noted all have traffic at various hours. The area was light commercial prior to the construction of the multifamily units about 20 years ago or more.
"It's already an industrial, commercial area. I feel Legacy 13 will be a good addition to the neighborhood," Spraggins said.
Robert Cote said he is trying to move his tattoo studio to the Houston Street location due to the State Highway 19 south property he's currently operating out just outside of town is being sold. He assured his staff is top notch, and subject to drug testing; one of his staff leads music at church. He said his business is not a typical tattoo shop. He does business all over, traveling in an 18-wheeler to conventions, and his time is typically reserved at least 1-2 weeks in advance in the studio. He said his pricing, upwards of $100 per hour, typically weeds out any riffraff. His hours are typically Tuesday-Thursday from 2 to 10 p.m., and Friday and Saturday from 2 p.m. to midnight.
Cote said he'd be willing to meet their conditions, even if it means adjusting his hours a little bit.
The Planning and Zoning Commission gave its recommendation for the special permit request to be forwarded to the Planning and Board of Adjustments and Appeals during their regular meeting at 5:30 this evening, Nov. 19, at City Hall, 201 North Davis St.
Niewiadomski and Maxwell also asked the Planning and Zoning Commission Monday to start considering possibly allowing accessory dwelling units — this could be a potential answer to future housing and infrastructure needs. These could include single person or smaller housing on the same property as an existing home or structure, and could include what are referred to as granny flats, in-law's suites, guest housing or garage apartments. The last 50 years of so, those have not been allowed. However, this could provide additional housing on a smaller scale.
Niewiadomski referred to a presentation he gave during the regular October City Council meeting regarding housing and infrastructure needs, and noted he'd plan to present that to the Planning and Zoning Commission at an upcoming meeting as well.