Voting will be conducted in Hopkins County from 7 a.m. to 7 p.m. Tuesday, Nov. 5, for six different elections.

Registered Hopkins county voters may cast ballots Election Day at any of the designated voting centers throughout the county.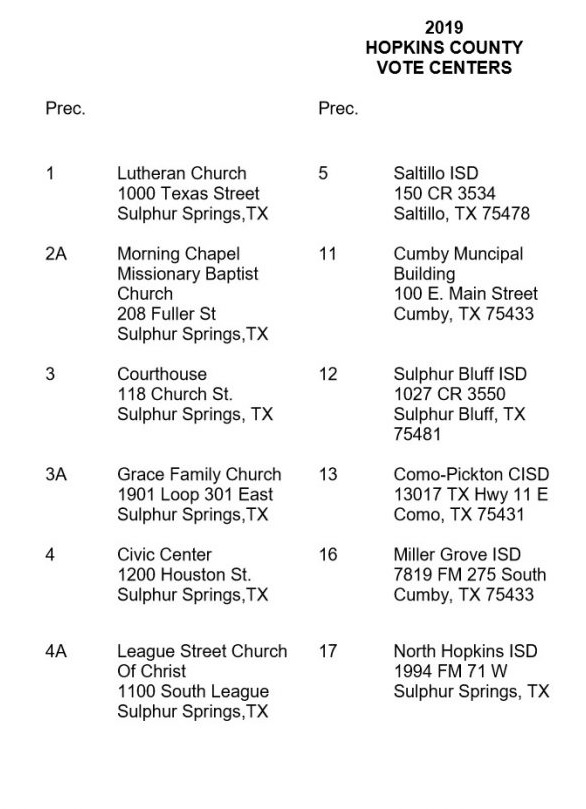 Additional voting information for all six election, including sample ballots can be found on the Hopkins County website.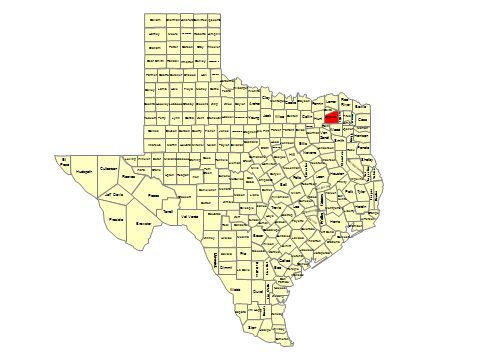 All registered Texas voters who did not cast ballots in during the early voting period may vote their preferences on the 10 proposed amendments to the Texas Constitution, which will impact education, parks, taxes, cancer research, people in disaster areas, flood zones and even retired police dogs.
Voters are cautioned to read the proposals carefully as the wording on a few warrant a closer read. For instance, individuals opposed to a state income tax would be in support of Proposition 4, which prohibits such a tax from being imposed.
Most of these amendments either provide funding to expand, maintain or improve existing programs or projects or seek tax exemptions or measures to prevent officials from creating certain additional kinds of taxes.
For a look at each of the 10 proposed amendments, click here.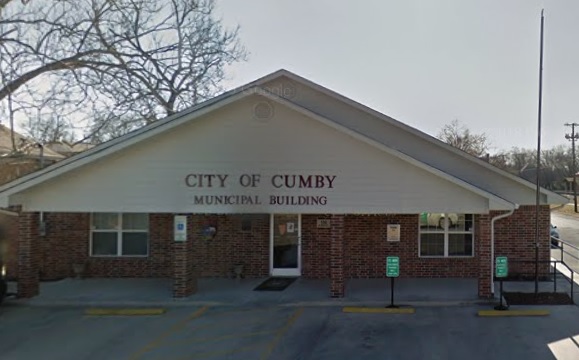 Voters who reside within the Cumby city limits will be asked to select either Doug Simmerman or Ryan Horne for mayor. Voters may also vote, if they choose, for the Place 3, Place 4 and Place 5 alderman; however, Guy Butler, Betty McCarter and Julie Morris are unchallenged for the alderman seats they are seeking on Cumby City Council.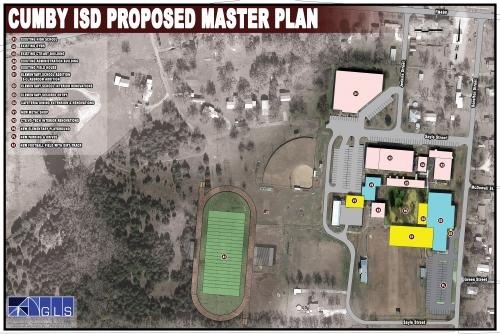 Cumby residents who live within the boundaries of Cumby ISD are asked to vote either for or against a $6.2 million bond for major improvements to the elementary campus, career and technology and agriculture buildings and moving the football field.
Because Cumby ISD is located in both Hopkins and Hunt counties, voters may cast ballots only at the designated voting locations within their home county. Cumby ISD voters who live in Hopkins County may cast early ballots in person at the voting center on Jefferson Street in Sulphur Springs. Hunt County residents will cast early ballots in the Cumby ISD bond election at the Voter Administration Office, 2217 Washington St. in Greenville, from 8 a.m. to 5 p.m. Friday, Nov. 1 and from 7 a.m. to 7 p.m. Thursday, Oct. 31. Election Day voting will be at the designated voting centers in Hunt County from 7 a.m. to 7 p.m. Tuesday, Nov. 5.
More information about the Cumby bond election, including voting information, can be found on the Cumby ISD website.

Hopkins County residents who live within Voting Precincts 1, 8 and 36 (south central Hopkins County) will also be asked to vote for or against the change dissolving Lake Fork Water Supply Corporation to form Lake Fork Special Utility District. These voters will also be asked to select their choices from the listed candidates to serve one-year, two-year and three-year terms as directors in the district.

Voters within North Hopkins ISD will be asked to cast ballots in the school board election. Voters will pick up to three of the seven candidates — incumbents Charlie Vaughn, Vicki Ferrell and Robert McPherson (appointed to fill out the term of Jim Westbrook which ends this year) — to serve as school trustees full terms on the board of trustees.
KSST asked each of the NHISD Board of Trustees candidates to provide a photo and answer the same questions about themselves to share with the voters. Click here for NHISD candidate profiles.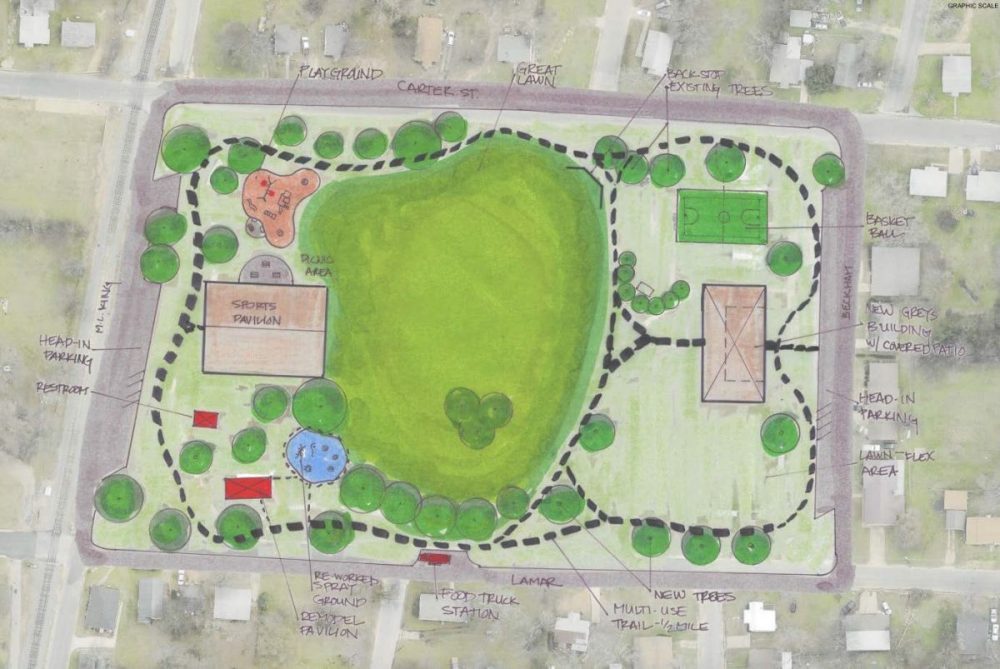 Sulphur Springs voters will be asked to vote either in favor or against Proposition A, which designates $200,000 per year for 20 years in Economic Development funding to go to Sulphur Springs Parks Department to pay off costs for construction and maintenance improvements at Pacific Park as well as toward a new Senior Citizens Center.
Click here for more information about Proposition A