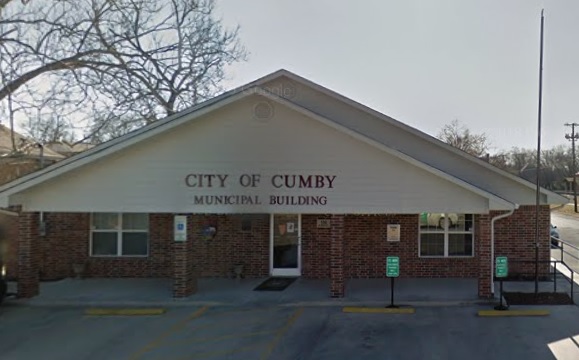 A special meeting of Cumby City Council has been called for tonight to canvass results of the Nov. 5 City Council Election.
According to election information released by the county clerk's office Tuesday night, Nov. 5, 140 ballots were cast in the City of Cumby's election.
On the ballot was the mayoral race between Douglas Simmerman, mayor pro tem, and Ryan Horne. The race was close, with Simmerman receiving 51.08 percent of the votes to Horne's 48.92 percent.
In early voting, Horne lead with 61.9 percent, or 13 of the 21 ballots cast for mayor. However, on election Day, Simmerman pulled ahead, with 63 votes to Horne's 55 votes, enough for Simmerman to edge ahead overall with 71 votes to Horne's 68 votes.
Uncontested on the ballot were Guy Butler for Alderman Place 3, Betty McCarter for Alderman Place 4 and Julie Morris for Alderman Place 5. Butler received 90 votes, 16 cast during early voting and 74 on Election Day. McCarter received 74 votes, 18 during early voting and 56 on Election Day. Morris received 59 votes, eight during early voting and 51 on Election Day, according to the Nov. 5 Election Night returns.
In addition to canvassing the election, Cumby City Council is slated to select one of its members to serve as the mayor pro tem.
The special called meeting is slated to begin at 6:30 p.m. Monday, Nov. 18, at City Hall, 100 East Main St. in Cumby.