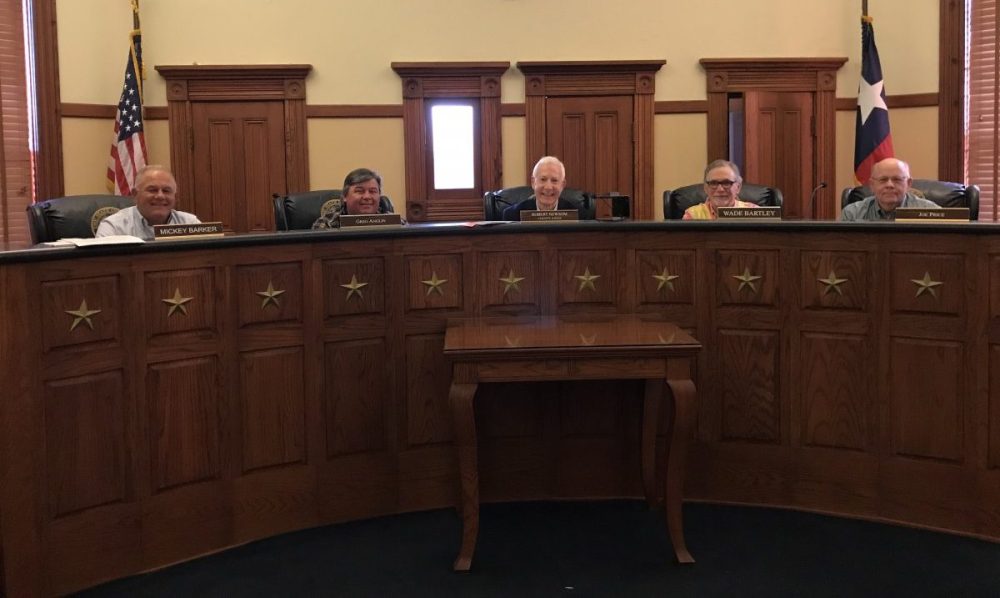 Hopkins County Commissioners Court Monday morning approved a few budget amendments and transfers so that the books on fiscal year 2018-19 can be closed. The year ended on Sept. 30.
Auditor Shannah Aulsbrook asked the court to approve an amendment for an increase in the fire department budget of $54,284, obtained as a loan from City National Bank for personal protective gear for Hopkins County Fire Department.
Aulsbrook also reported the county received a $23,500 check for unclaimed property credits, which the court previously agreed to split between equally between CASA and the library, with each receiving $1,750.38. The change needed to be noted in the budget.
Among line item transfers presented by Aulsbrook and approved by the court were for transfers for road and bridge 2 and 3;the risk management budget; and from the contingency fund $22,474 for body cameras for the sheriff's office and $30,256 for scanners for the jail.
Also approved at that 9 minute meeting were minutes for five past meetings and a request from Farmers Electric Cooperative, Inc., to construct electrical power distribution facilities, which will cross County Road 4120, approximately 645 feet west of County Road 1127 in Precinct 4.