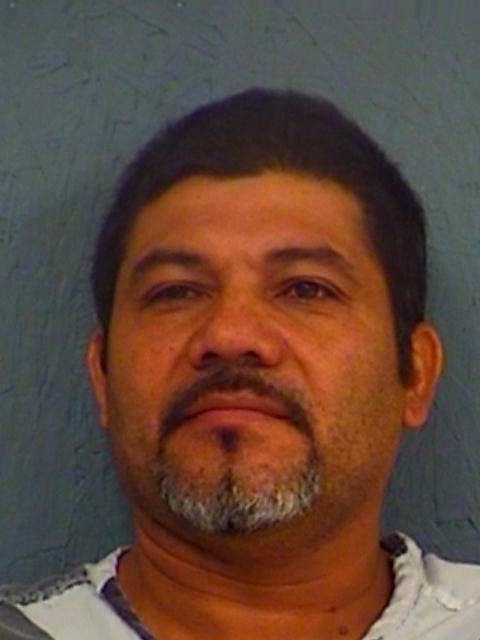 A 47-year-old man was arrested on a controlled substance charge just before 7 a.m. Friday, June 7, after police found him in possession of suspected methamphetamine.
Sulphur Springs Police Officer Brandon Murphy was dispatched to the 1200 block of Texas Street, to a report of a person thought to possibly be intoxicated and to be in possession of weapons. Murphy reported finding a man, identified in arrest reports as Milton Pineda, outside the residence from which the 911 call had been made. After contacting the man, Murphy noted he appeared to him to be under the influence of a narcotic.
Murphy alleged the man had bloodshot eyes, was very talkative and seemed agitated. Pineda was placed into handcuffs and patted down as a safety precaution. A black pouch with two plastic baggies containing a white crystal-like substance Murphy believed to be methamphetamine was found in Pineda's front pocket, the SSPD officer alleged in arrest reports.
Consequently, Pineda was arrested for possession of 1 gram or more but less than 4 grams of a Penalty Group 1 controlled substance in a drug-free zone, according to arrest reports.