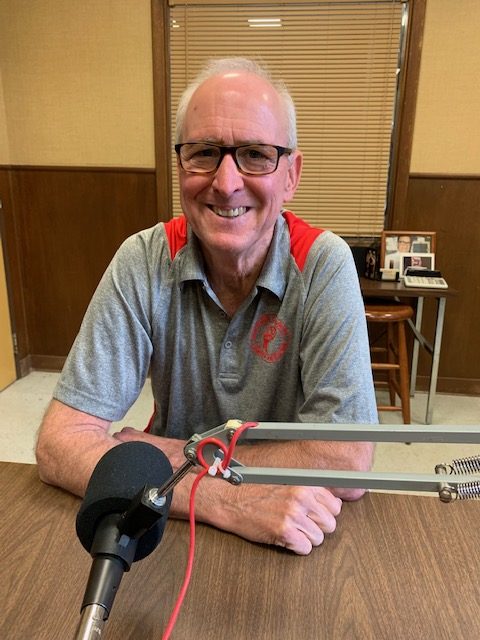 High noon, Friday June 7, 2019, downtown. Be there. Because that's when you'll meet the Parade Marshall, Queen's contestants, hot air balloonists and other celebrities as the ribbon is cut and the Hopkins County Dairy Festival is officially kicked off!
Almost 20 years ago, David Black and his family got involved with the then 'newest' addition to Dairy Festival, the Dairy Aires Hot Air Balloon Rally. He liked it, and has continued to chair that committee, even attending other rallies and conventions across the country to see how we can improve our balloon event. He feels we are doing something right because, according to numerous balloon pilots he has spoken to, our event is ranked "right up there with Albuquerque as one of the best and most enjoyable". Black also shared that "a respect for safety is a huge factor for these pilots to frequent your event. Ours is 'safety first'. Some contests in other places may try to urge pilots to get in the air when there's a question on the weather. We don't. If it's not safe to fly, we don't go up. And besides the presence of seasoned pilots, we also have some of the best weather professionals watching and reporting to us during balloon weekend. Conditions which seem nearly calm on the ground can be very different above our heads!"
The warm hospitality shown to visitors is another reason balloon pilots, families and crews like to come to Hopkins County. And while here, pilots also get to enter the cow milking contest and be featured in the parade. Where else can you get to do that? And don't forget, also appearing in the Parade will be the Budweiser Clydesdales and the 1st Calvary Division Marching Band.
So, set aside Friday June 7 and Saturday June 8 for these events! FRIDAY: The Kick-off on Celebration Plaza at 12 noon, and the Balloon Rally and Glow at Shannon Oaks Church at 6pm with free live entertainment
SATURDAY: The 6am Rally and Competition Flight from Shannon Oaks, the Dairy Festival Parade from Buford Park at 10 am, the Dairy Classic Cattle Show at 10am in the Civic Center, the Milking Contest at 3 pm in the Civic Center arena, the Homemade Ice Cream Freeze-off at 5:30 pm at Shannon Oaks Church, followed by the Hot Air Balloon Rally and Glow at 6pm.