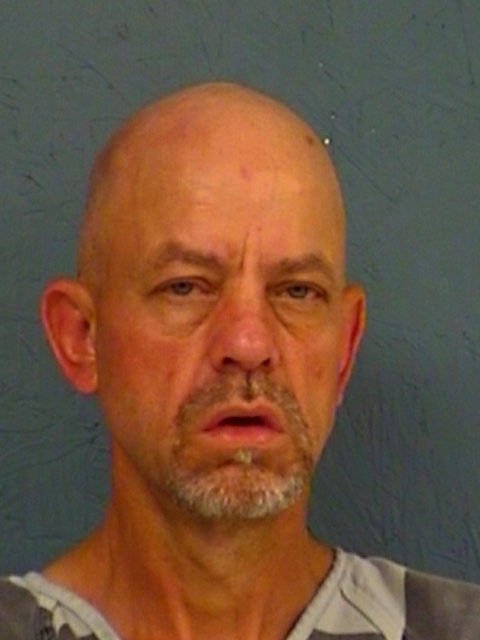 Texas Department of Public Safety Trooper William Gillentine arrested 51-year-old Michael Allen Coker of Sulphur Springs man for driving a stolen car.
Gillentine reported seeing a sedan traveling faster than other vehicles on Interstate 30 west at about 1:41 p.m. He activated his radar, which showed the man to be traveling at speeds of 81 and 82 miles per hour in a 75 mph speed zone.
The trooper conducted a traffic stop at mile marker 118, advised the man the reason for the stop and that he would only be issued a warning. He took the paper that had the man's driver's license information on it and asked the man to accompany him to his patrol vehicle, while he completed the paperwork.
While the pair was talking while the trooper worked in his patrol unit, Gillentine received a call on his cell phone from DPS dispatch, which he answered on speaker phone. The dispatcher reportedly advised a records check showed the vehicle to have been reported to Paris police as stolen.
When Gillentine asked Coker why the vehicle would be reported stolen, Coker claimed a woman gave it to him to driver the day before, the trooper alleged in arrest reports. When pressed for more details and asked numerous questions, Coker was alleged to provide a vague story.
A Paris Police Department detective contacted Gillentine by phone. The car was reportedly left running and unattended while the driver went inside a store; when the victim walked back outside, the vehicle was missing, the Paris officer reportedly told Gillentine.
Coker was placed under arrest for unauthorized use of a vehicle. An inventory of the vehicle prior to impound revealed an open can of Angry Orchard hard cider in the console.
The Paris police detective met Gillentine at Hopkins County jail and showed him pictures taken from a video of the area where the vehicle was reported stolen. Coker was reportedly wearing the same clothing as the suspect who was pictured approaching the car in the store parking lot.
Coker was booked into Hopkins County jail for unauthorized use of a motor vehicle. He remained in the county jail Wednesday afternoon; his bond was set at $5,000 on the felony charge, according to jail reports.