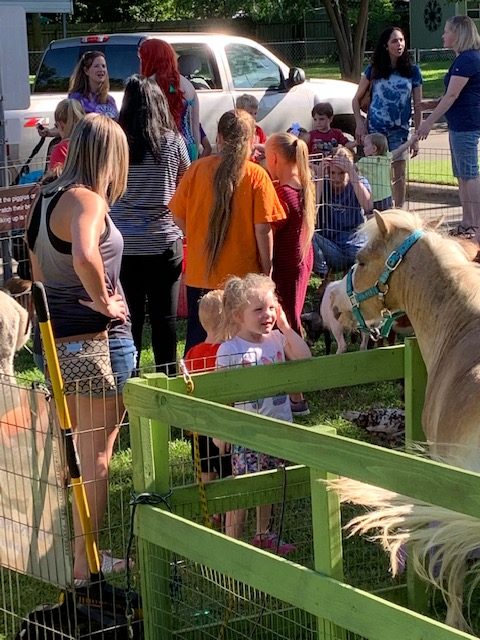 Librarian Hope Cain got summer started right with a kick-off bash at Sulphur Springs Public Library on Thursday May 30, 2019. Children and their families flocked in to sign up for the Summer Reading Program and to enjoy the kick-off games and activities. Set up outside on kickoff day was a game truck, a petting zoo, a face painting booth and hot dogs and soft drinks for everyone. Inside the library, the Music Box Collection, the Children's Corner, Teen and Youth Zone, the Storytime Room, computer work stations and full library staff and services were ready for individuals getting to know 'their' public library. There are prizes, too, for readers who complete the reading log this summer, so get involved and read! If you don't have a library card, get one! Your first one is free.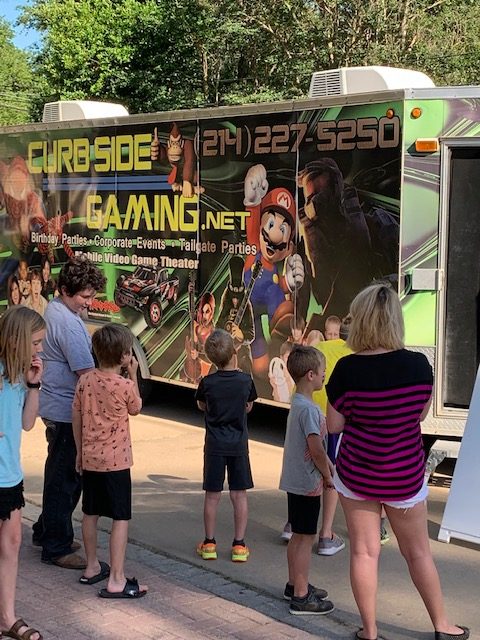 Total attendance count at the summer reading kickoff event was 277, which was nearly the same as last year. In Hope's words," we are planning on many more children signing up and being involved at the library this summer. It's not too late to begin your journey of reading through the summer. You can bring your child to the library, sign up and receive a reading log anytime. I call it a journey, because it's not a race, nor a competition. It's a unique, individual journey. Reading takes you places, lets your mind imagine, and expands your experiences and all of those are unique to your imagination! Let us be a part of your journey and encourage reading in your house. See where it can take you!"
The Summer Reading Program runs May 30 through July 31 with a fun theme of Pirates and Mermaids for children age infant through readers age 13. Storytimes are scheduled for Tuesdays at 10am, with several special youth events and family nights scheduled through the summer! Get your Summer Reading Club Calendar when you sign up for the free reading program. Did you know that, besides increasing your brain power, reading also improves memory function? Reading is fun! Discover all the sections of the Library, like computer games for middle-schoolers including puzzles, sports, science and after-school sites. For younger children, there's nature, arts and music, Science Stuff, Global Village and more fun stuff. And for high-schoolers, web resources include career development, 'Choosing a College', facts on Financial Aid, SAT and ACT, and how to manage money for life after high school. And get facts on how to earn a diploma in Career On-Line High School. There have already been graduates through this program offered through Sulphur Springs Public Library.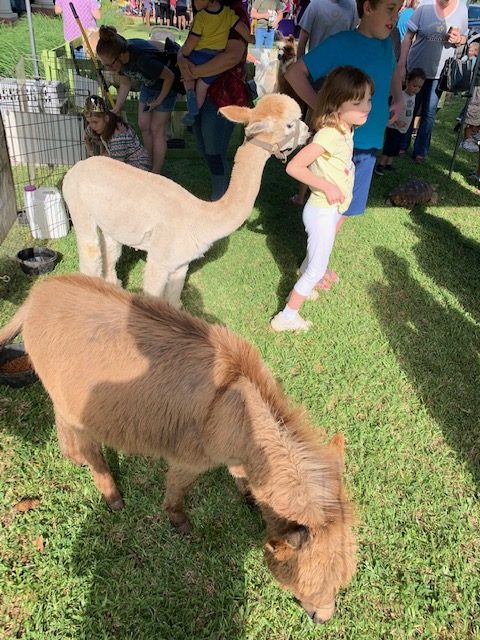 So, as summer starts, discover a treasure. Get to know your library! Here are two important addresses you will need: 611 North Davis Street (the physical location of the library) and it's website, www.sslibrary.org. Or phone for information at 903-885-4926.