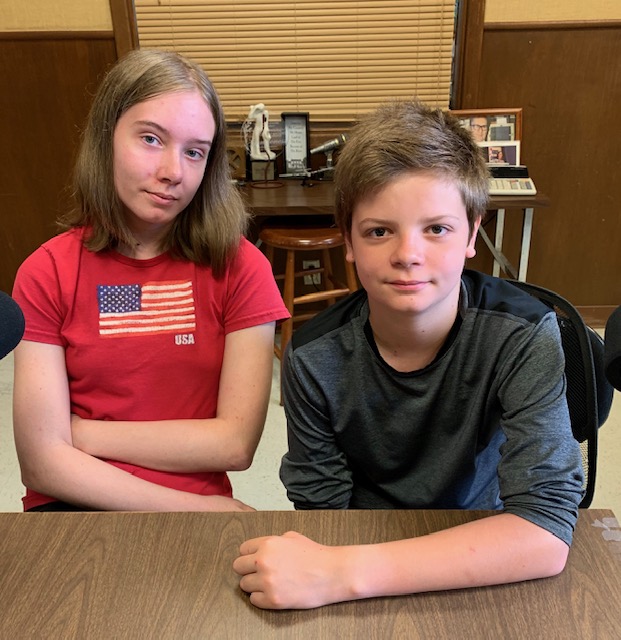 For the past two years, Creative Writing teacher Sharon Feldt has been sharing the talents of students who attend Thee Treehouse Christian Homeschool of Yantis, Texas with KSST listeners and Channel 18 Tv viewers. We met two more interesting youngsters on Thursday May 30, 2019 during a Good Morning Show interview.
Ariel Stone is a 15-year-old homeschool student who has never attended public school. She is a bright conversationalist whose interests range from art to acting and directing to writing plays and novels, and to playing the violin. Ariel's stage play "The Promised Land" was performed for the public. The hero in the story starts out as a young victim of human trafficking. For the play, the student cast learned Russian and British accents, made costumes, set decor and props and produced the sound effects and music for the play. Ariel has also produced screen credits, narration and music for the Digital Storytelling classes at Thee Treehouse. Although her family plans a move from Quitman to West Texas this summer, she will continue her education through homeschooling and plans to attend college with a goal of becoming a tree botanist. Some of her works have been published in the 2018 Anthology of Treehouse students.
Twelve-year-old Jonathan Graham is a two-year Treehouse student and has been homeschooled since first grade. In this year's "Young Publishers/Write Stuff" Creative Writing class, Jonathan produced mysteries, non-fiction and comic strips. He created the "Captain Kind" superhero character, producing a comic series depicting his adventures, some of which address the issue of bullying. Jonathan also created video trailers for the stories he wrote this year. His favorite Treehouse subject this year was Mrs. Rhodes' 'Digital Storytelling' class. He also plays the drums at his church in Quitman.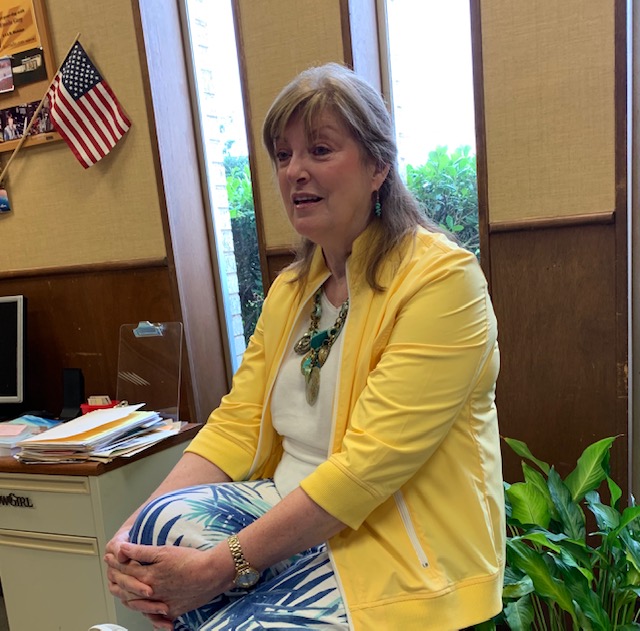 Treehouse students and their families put on the school's major fundraiser, a "Picnic in the Park" in Yantis on May 30, 2019. They presented two plays; "Frostbite" written by student Tristan Garrison and Ariel's "The Promised Land". They offered their published Anthology and sold picnic suppers, desserts, hand made items and artwork. Thee Treehouse Christian Homeschool offers classes three days per week to families who homeschool their children.