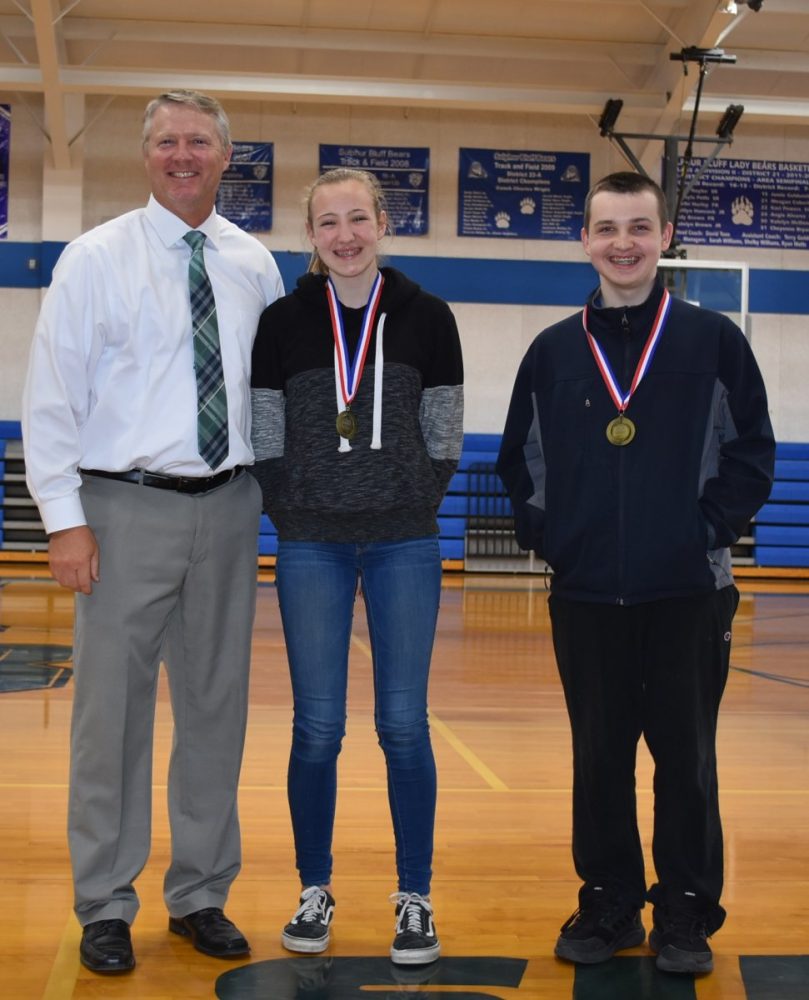 Brandt T. Forester and Alice Bondurant have been announced as the top eighth graders at Sulphur Bluff Junior High this year.
Brandt T. Forester, son of Toby Forester and Jena Forester, is the Sulphur Bluff Junior High's valedictorian. He will graduate eighth grade with a 95.78571 grade point average.
He says his favorite subjects in school are science and social studies.
Forester has been involved with Boy Scouts of America, formerly serving as a patrol leader. He has earned 2nd Class Scout.
He also includes among the honor he has received being on the A Honor Roll in both seventh and eighth grade. Forester has been active in UIL, earning awards in music, number sense, science and chess competitions. In both seventh and eighth grades, he earned math, social studies, reading and English awards. He also earned a science award his seventh grade year.
Forester says his hobbies and interests include reading, playing video games, music, going camping with the Boy Scouts and spending time with family. He is also a Marvel Studios enthusiast.
Alice Bondurant earned salutatorian honors with a 94.64285 grade point average.
Bondurant's parents include her mom, Amanda Johnson; dad, Jason Bondurant; and stepmom, Larissa Bondurant.
The salutatorian says her favorite subjects in school are athletics and science.
Bondurant has had the opportunity to serve as a class leader, serving as reporter her seventh grade year and as an officer this year.
She includes among the honors and awards she has received being on the A Honor Roll and being involved in UIL and a recipient of numerous UIL awards. In eighth grade, she was recognized for having the highest average in both science and reading.
Bondurant says hear hobbies and interests include enjoying sports and making string art.