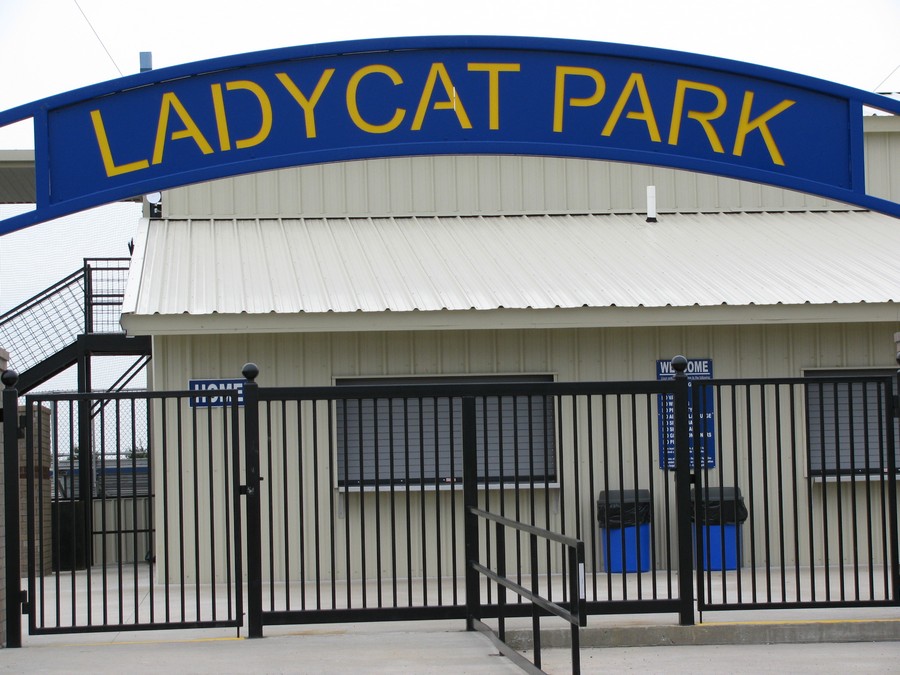 Lady Cats Softball Coach David Carrillo believes in the power of positive thinking. He may have picked up some converts Friday night, April 12, in the Lady Cats dramatic come from behind win over Lindale, 7-6 at Lady Cat Park: the members of his Lady Cats' softball team.
When the team came into the dugout in the bottom of the seventh, Lindale had just scored three runs to take a 6-4 lead. First, Coach Carrillo told the Lady Cats to not be down. He said they had their two, three and four hitters coming to bat in the inning. Then, Coach Carrillo went further. He told them he was taking his phone out of his back pocket and was putting it in his bag because he said the phone tends to bother him when he's jumping around and celebrating. Coach Carrillo said if you don't believe you can come back, you are already defeated.
The first two Lady Cats' batters, Ali Fite and Brinklee Driver, both drew walks. Then clean up hitter Kate Womack hit a 2-2 pitch over the left field wall and the Lady Cats won, 7-6 on the walk over home run.
Coach Carrillo said the game felt like a playoff game. He called the win one of the most exciting in his long coaching career — definitely in his top ten, perhaps right up there with a dramatic win over Marshall years ago that caused Coach Carrillo to do a forward flip walking toward home plate before back slapping Mac Morgan at home plate after she scored the winning run.
Now, comes the rematch with Mount Pleasant. The Lady Cats are 7-1 in district play. There lone loss was to Mount Pleasant. The Lady Tigers come in 6-2. If Mount Pleasant wins, they would be tied with the Lady Cats and own the tiebreaker, 2 wins to zero. The Lady Cats have been tearing the cover off softballs since they got only three hits in a 3-1 loss at Mount Pleasant back on March 29.
Friday night will be an emotional game on a lot of levels. It's senior night for the largest senior class Coach Carrillo has ever had by far, 10 seniors. Coach Carrillo said the game would be a barn burner, and who wants to miss that.