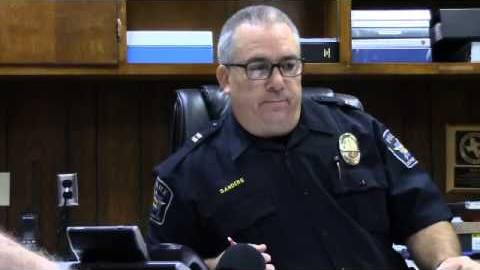 Sulphur Springs City Council members after a 40-minute executive session Monday opted not to take any action related to that session, nor was any statement released.
The city officials were expected to be briefed during the session about Sulphur Springs Public Safety Director James W. "Jay" Sanders being placed on administrative leave with pay at the end of last week, city officials said Monday.
The city did so due to Sanders "being involved in an ongoing criminal investigation by another agency. This action should not be viewed as an opinion on the merits of the investigation," an official release from the city stated.
Sulphur Springs Police Capt. Jason Ricketson and SSFD Assistant Chief Tim Vaughn will step up to serve in the top jobs at their respective departments in the interim, according to the city manager.