Wildcats Soccer Coach Alexi Upton Shares His Thoughts on 1-0 Road Loss at Mount Pleasant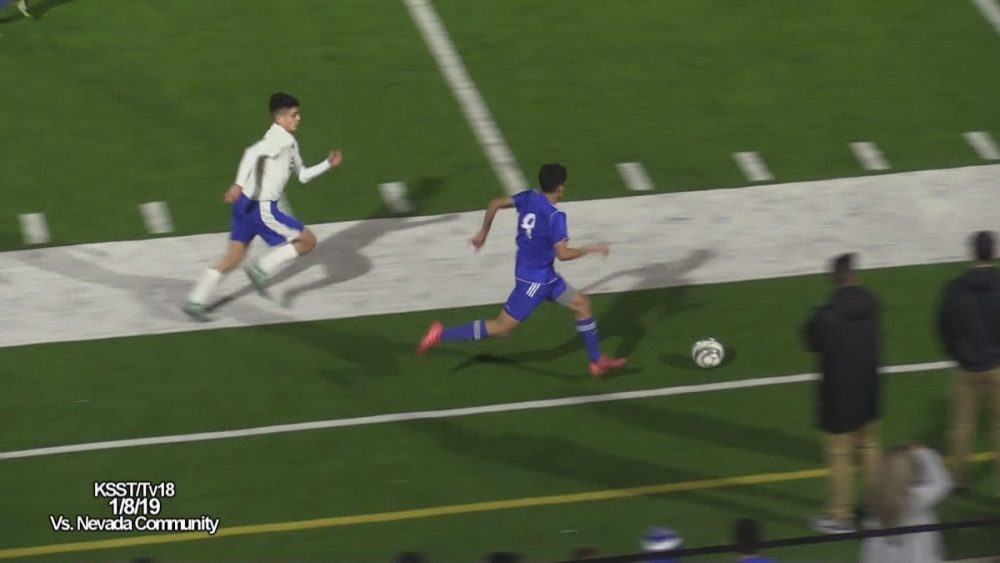 Wildcats Soccer Coach Alexi Upton has now seen the always strong Mount Pleasant soccer team up close and he came away impressed as the Tigers defeated the Wildcats 1-0 at Mount Pleasant Monday night (February 18). The game was originally scheduled for Tuesday night but was moved up a day due to concerns with Tuesday's weather forecast. Coach Upton said long time Tigers Coach Jason Mayfield was phenomenal and he added the Tigers were talented. He said the Tigers JV also made an impression winning over the Wildcats JV, 10-1. Coach Upton said the Tigers scored the only goal in the varsity match with about 5 minutes left in the first half on a ball that deflected into the goal. He said the Wildcats played very well defensively but could not find the net on offense. Coach Upton said if the Wildcats continue to play like they did Monday night, they will start to win. He wants victories in the last two games left in the district's first half. The Wildcats play at Texas High Friday and then host Royse City next Tuesday. The Wildcats have opened district play with 3 losses. Former Lady Cats Soccer Coach Jesus DeLeon now coaches the Texas High boys team. Coach Upton said he has them organized. He said Royse City is like the Wildcats. He said they were gritty and have some talented players.
Lady Cats Soccer Coach Joel Bailey is Proud of Team's Performance Against Talented Mount Pleasant
Lady Cats Soccer Coach Joel Bailey said he knew Mount Pleasant was a strong team. So he was pleased with how well his Lady Cats hung with Mount Pleasant Monday night (February 18) at Prim Stadium. The game was moved up from Tuesday night due to concerns about Tuesday's weather. The Lady Tigers won 2-1 in overtime. Coach Bailey said with the way the Lady Cats played with intensity, they would be getting into the win column soon. Despite falling behind 1-0 in the first half, the Lady Cats tied the game in the second half on a goal by Haley Robinson. Coach Bailey said it took an extraordinary shot in overtime by Mount Pleasant to score the go ahead goal. The Lady Cats play Texas High Friday night at Gerald Prim Stadium. Both teams are seeking their first district win of the season.