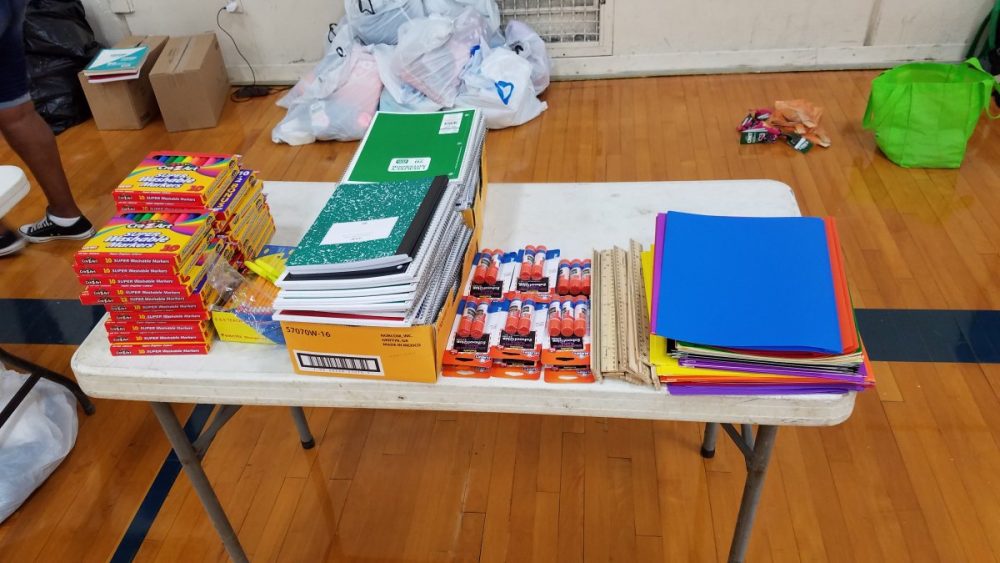 Lil 4's Club held their Back to School bash Saturday, August 18th in the practice gym of Sulphur Springs High School. Each child received a new backpack and school supplies as well as new school clothes and shoes brought by Shanequa and Aundre Branch and their group who traveled from Houston.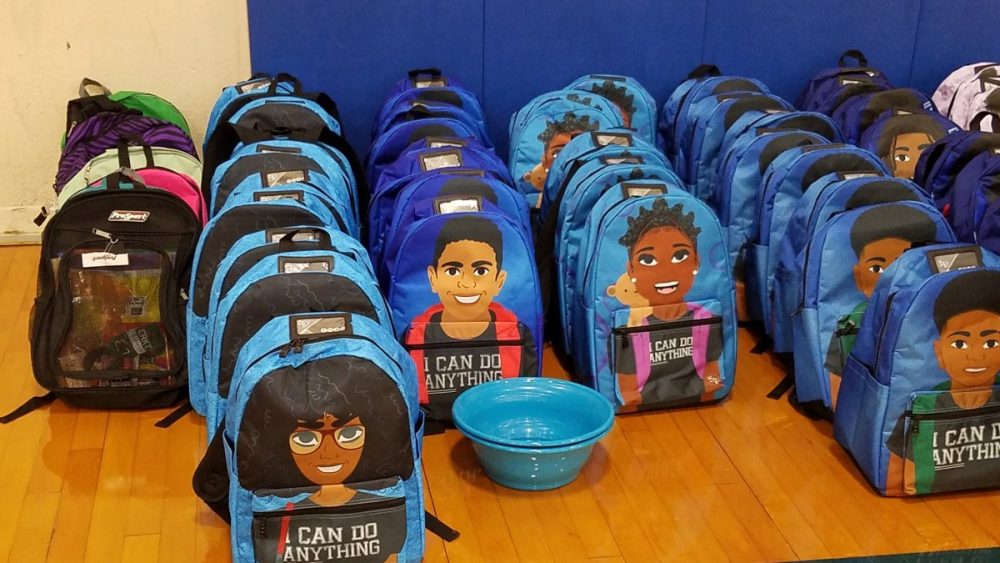 Mr. Branch is a former professional basketball player and Harlem Globetrotter, and Mrs. Branch recently retired from the US Air Force after 20 years of service. The Branches heard about Lil 4's club on the View and offered to put on a free basketball clinic at the Back to School bash. Mr. Branch showed off his skills from the Globetrotters and showed the kids through interactive basketball games the importance of effort, having a healthy mind and body, cooperation, responsibility, and other important life skills. Mr. Branch said he was passionate about helping the students because he grew up in circumstances similar to those many of the children who come to Lil 4s's face. Growing up in one of the toughest
neighborhoods in inner city Houston, Branch used the game of basketball as a positive tool. It helped him stay focused, stay goal oriented, make right decisions and sparked a very successful career. Although his environment was full of negative distractions, he was able to make some successful
accomplishments.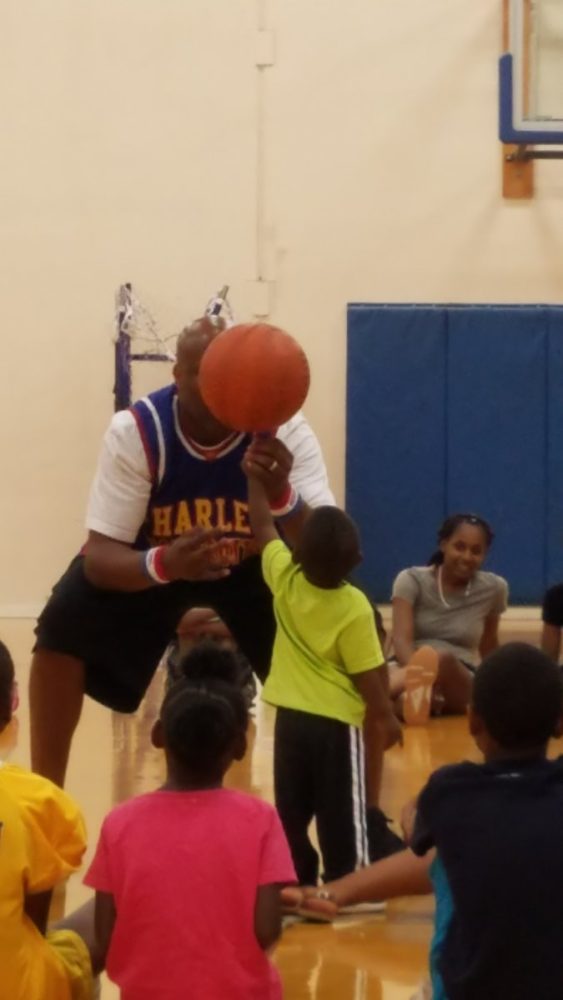 Branch was a two-time, second-team all-Southwest Conference player during his years at Baylor University. He is the 7th leading scorer in school history and is one of the all-time three-point shooters in the school's history. With hard work and dedication, Branch was able to attract many  professional teams after his college career.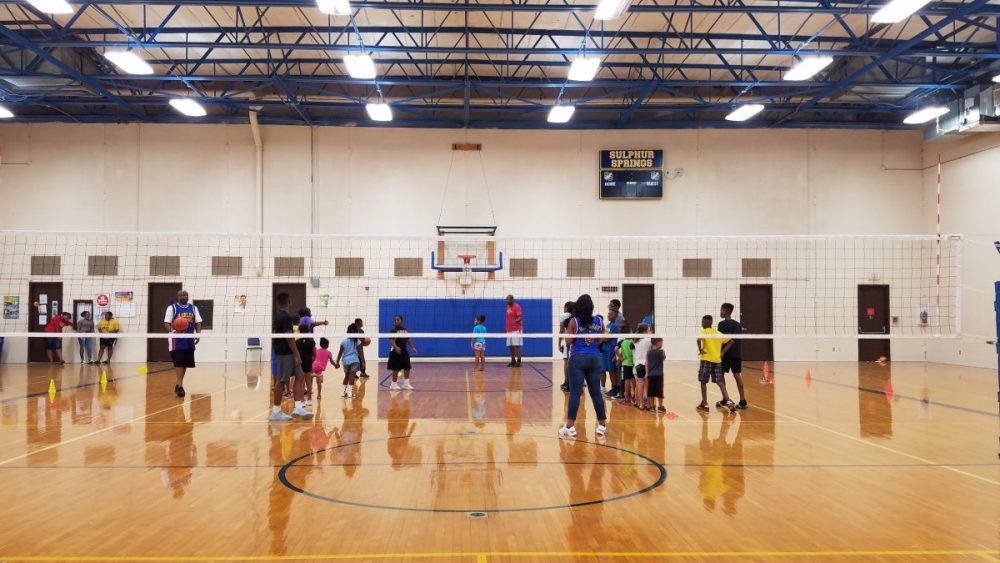 Aundre Branch has had the opportunity to play professionally in France, Spain, Turkey, China, Venezuela, Dominican Republic, CBA, and IBA. Still motivated to live out his dream of playing professional basketball, Branch played 8 years with the Harlem Globetrotters. His great shooting ability
became the foundation for his nickname "Hot Shot". While with the Globetrotters, he served not only as a player, but as an Advance Ambassador. As an Ambassador, he visited hospitals, schools, TV
stations, radio interviews, charities, clinics, and different appearances on behalf of the Globetrotters. Branch has traveled to 59 countries, doing motivational speeches to help encourage different youths across the globe about the importance of education, hard work, staying positive, decision making, and accomplishing dreams. He serves now as a mentor, example, and positive role model for all potential youths that share the same trials and tribulations that he conquered over his many successful years. Mr.
Branch is part of Project Hoops, a non-profit organization which he helps develop successful student- athletes. He hopes that his testimonies about his life experiences, accomplishments, challenges, and with his passion will help motivate and develop kids to be successful in the world.

In addition to the basketball clinic provided by the Branches, the fire department was there to talk about home and fire safety, and Ragan Dennis, an advocate from SAFE-T, spoke on healthy versus unhealthy relationships- from standing up to bullying and not peer pressuring others to signs of
domestic abuse.

Ms. Dennis told KSST that SAFE-T (which stands for Shelter Agencies for Families in East Texas) is headquartered in Mt. Pleasant and has offices in Sulphur Springs and Paris as well. She has partnered with Lil 4's club for the summer to put on a camp to educate children about personal safety and healthy relationships. Ms. Dennis said that many of her clients don't realize that abuse is not only physical, there is such a thing as verbal and emotional abuse as well. She said the organization is in need of on-call
volunteers to assist clients who come into the hospital, as they receive about 20-40 new clients every month in addition to repeat clients. SAFE-T also takes donations of clothing, toiletries and bedding. Their office line is (903)-439-0325 and their Sulphur Springs office is located at 613 Gilmer St. If you or someone you know is a victim of domestic violence or abuse, SAFE-T's hotline number is (903)-575-9999.

Lil 4's provides meals, homework help, and summer/after school care for over 50 predominantly low-income children. They are located at 200 Fuller St. in Sulphur Springs. For more information or to donate, please contact Letitia Conleffe at (214) 809-1908.