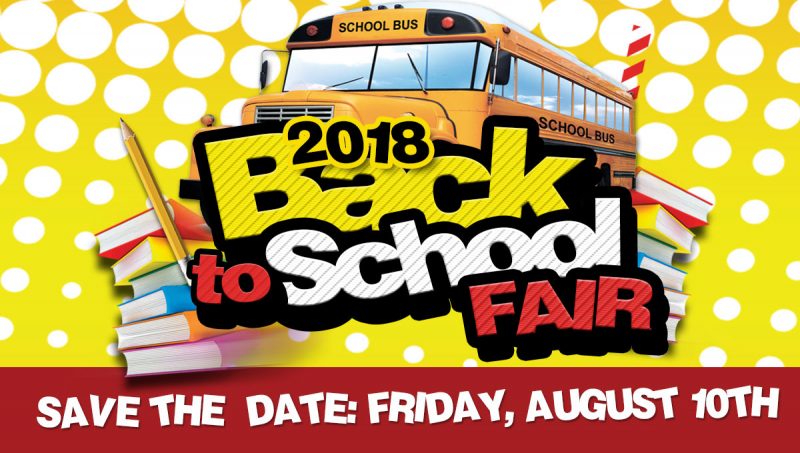 The 2nd annual Back to School Fair for all Hopkins County students and families is set for Friday August 10, 2018 inside the Hopkins County Civic Center. Between 3 pm and 6 pm, in addition to distribution of backpacks and school supplies, there will be free food and drinks, entertainment, school physicals and vision checkups and haircuts. There will be play activities outside for kids too. There will also be free health screenings for all ages. Booths space is available for any organization to display information to the youth population of Hopkins County. Booth space is free, but deadline to reserve space is July 23. The annual free event is put on by CANHelp and participating sponsors.
CANHelp Director Shanna Martin says that for several years, a local Pack the Bus Drive for school supplies was held, but that event morphed two years ago into this fun fair which also covers the same needs…providing backpacks and school supplies for Hopkins County students in need.
If you are the parent of a student in need of a back pack or school supplies, apply now at CANHelp. Qualifying families will have packets reserved for them at the Back to School Fair on August 10.
If you would like to help provide school supplies, help is needed. You can donate school supplies, you can donate as little as $20 to pay for one packet, or you can donate any amount you like. Individual, business and corporate sponsorships are needed. Contact CANHelp at 903-885-9797, stop by the 613 Gilmer Street offices, or check the CANHelp FAcebook page for more information.