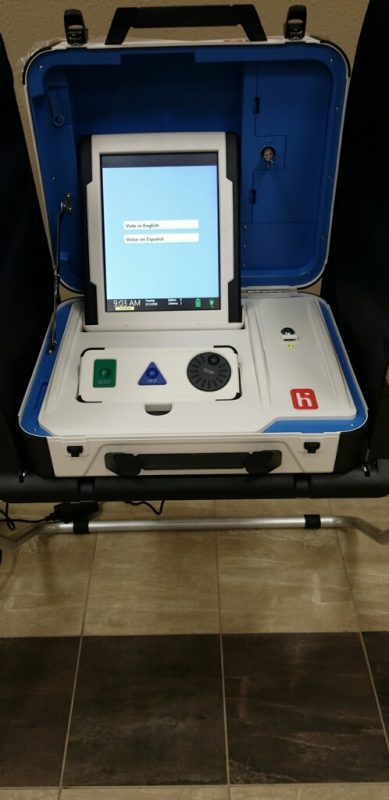 The new voting machines are in and are being readied for the March 6th Primary Election. Election judges are being trained to use the new voting machines prior to early voting and election day.
Election worker training at the Civic Center being held on Tuesday, February 13 and Wednesday, February 14.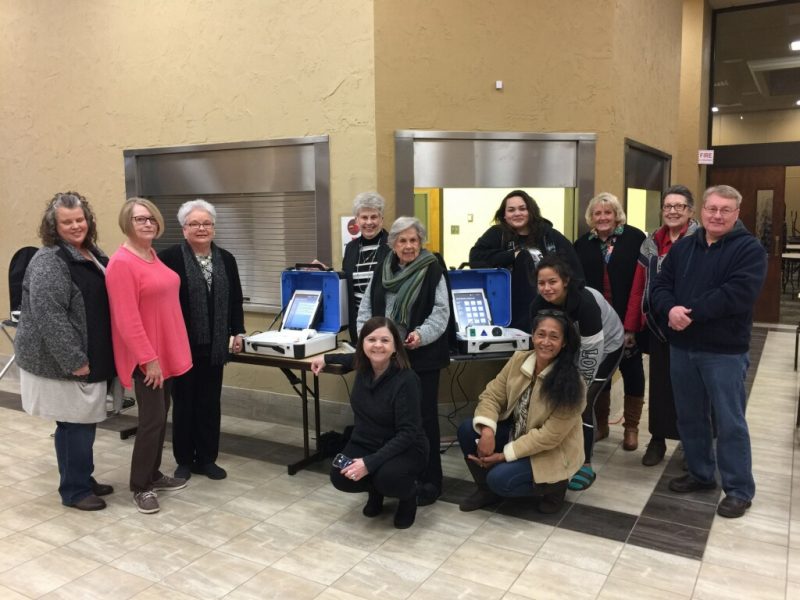 County Clerk Debbie Shirley says that the training is going very smoothly and expects a problem-free Hopkins County Primary Election.  The new election machines are working well and the County Clerk's Office will be prepared for early voting beginning next Tuesday, February 20. 
Early voting begins February 20th with March 2nd the final day for early voting. The Early Voting location for the March Primary for all Hopkins County voters who wish to cast a ballot in either primary election is the Justice of the Peace Precinct 2 Courtroom, 128 Jefferson Street.
March 6 is primary election day for Republicans and Democrats.
Registered voters over the age of 65 are receiving mailings that allow the voter to request a ballot by mail as the March Primary election season begins. Those requesting ballot by mail may request only the ballot specific to the party primary, Democrat or Republican, in which the voter wishes to cast the ballot. Last day to accept application for a ballot by mail is Friday, February 23rd.