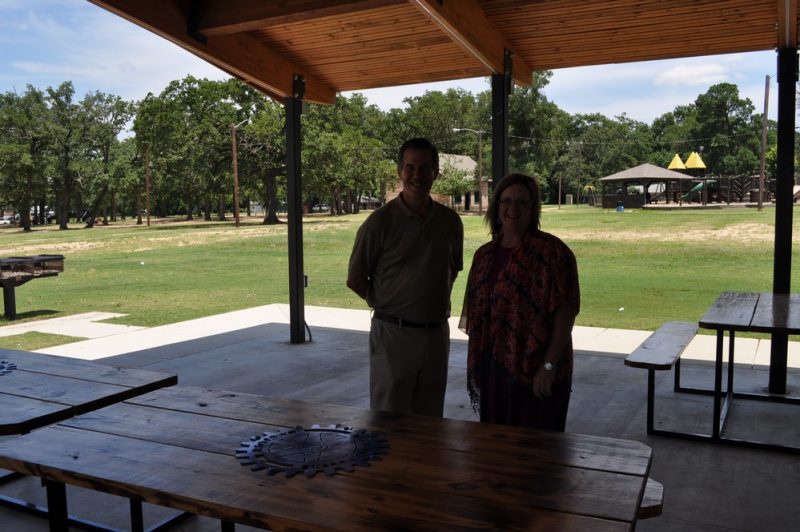 by Savannah Owens
The Rotary Club President Neva Mohesky presented six picnic tables to Mayor John Sellers on Thursday, June 8th, at 1:30 pm. City Manager Marc Maxwell was unable to attend, but Mayor Sellers represented the City in accepting the donation.
"Every The district matching grant must be approved annually by an independent committee based upon application made by the club president.  This year, we were awarded over $1700 and are required to match that amount.  Matching funds are raised through our Claws for a Cause event." Mohesky stated.
This year, the rotary club asked what the city needed-which was a few more tables to complete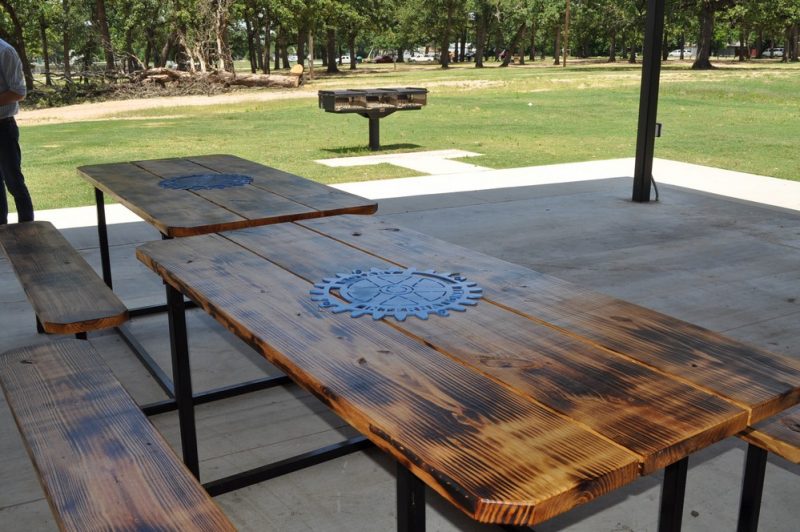 the pavilion in Buford Park. Mohesky explained, "when the Rotary club spends money-it has to be sustainable, and these tables will be here for a long time."
Originally the tables at the pavilion were sold and branded by the leadership class-but these new tables have a welded metal plate denoting the Rotary club's logo. These tables were made by Dan Froneberger, newly elected councilman, who gave the city  "a bargain," according to City Secretary Gayle Roberts.
The Rotary Club's next event is on June 22. There they will be awarding over 18 thousand dollars in funds to non profit groups as well as scholarships.