Thursday afternoon in a plea bargain agreement in Eighth Judicial District Court, Carae Williams, 22, of Sulphur Springs received 10 years in the Texas Department of Criminal Justice for Burglary of a Habitation revocation and five years for Possession of a Controlled Substance Penalty Group 1 less than 1-gram in a Drug Free Zone. He has to serve the 10 years before the five year sentence begins and the five year sentence must be served day-for-day with no eligibility for parole, according to Assistant District Attorney Matt Harris, the Prosecutor in the case.
Harris stated the "…diligent, excellent police work…" of Detective Bo Fox and members of the Sulphur Springs Police Department were instrumental in the prosecution of the case. He stated that several officers put in a lot of time and effort to bring Williams to justice.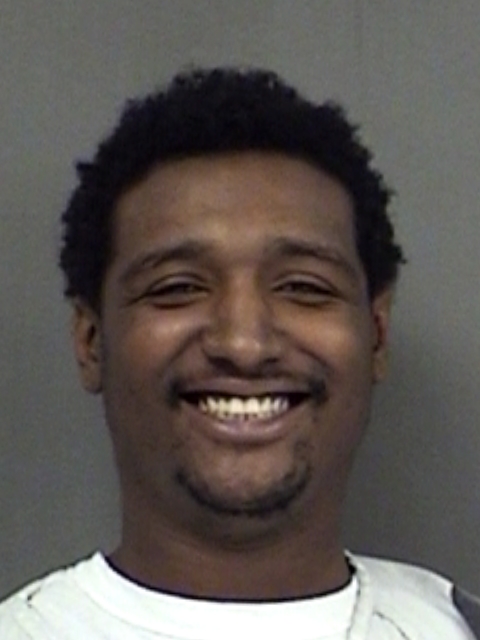 Williams, 22, of Sulphur Springs has been wanted since December, 2016 for violation of probation for Burglary of a Habitation. Williams was arrested in April, 2017 at a residence on Randolph Street where he was staying when local police received information of his location. A few months ago, Williams evaded arrest in a foot chase with law enforcement in Tyler.
He had been arrested in April, 2016 for burglary of a habitation and for possession of a firearm by a felon. At that time he was living on Calvert Street. A resident at 621 Houston Street had called Sulphur Springs Police to report a man in her home looking for a weapon. She said the man was wearing a camo jacket. As SSPD approached the residence, the officer spotted a subject that matched the description walking on Locust Street near Van Sickle. He made contact with Williams and patted him down for officer safety. The weapon was located in the waistband just above Williams' front pocket. Williams told the officer he was a felon and had been released in 2014. The arrest was made at that time and Williams eventually received probation.
In December, 2016 Sulphur Springs Police responded to a call regarding individuals unlawfully in an empty residence on Calvert St. Williams met officers at the door with his clothes in his hand. Williams was advised he was not allowed in the residence. A pat down followed resulting in the discovery of a clear baggie containing what was believed to be cocaine. A videoed field test confirmed the substance to be cocaine. Williams fled the area after bonding out of jail at that time.
At the time of Williams's arrest in April, Detective Fox told KSST News that Williams was also a registered sex offender who was out of compliance.P