On Friday May 26th, 275 Seniors graduated from Sulphur Springs High School.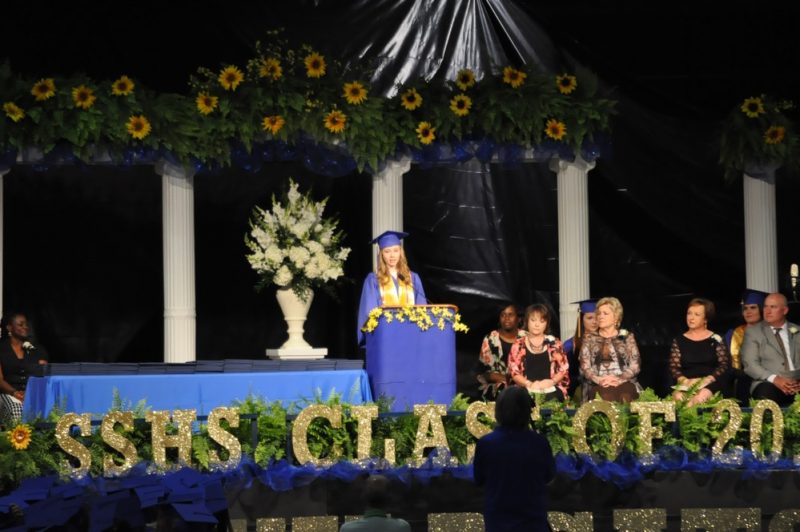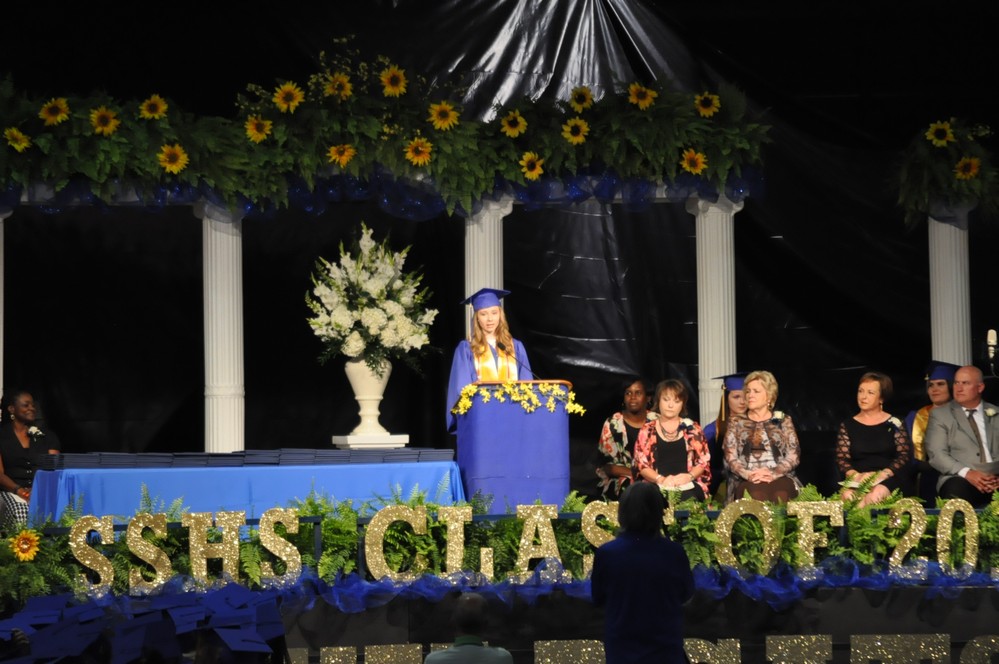 The Salutatorian, Tori Mattison, thanked her classmates for "supplying me with memories that will last a lifetime." She encouraged her fellow graduates saying they were "not at the end of our story but the end beginning…Wherever we each may go from here, may we each strive for greatness."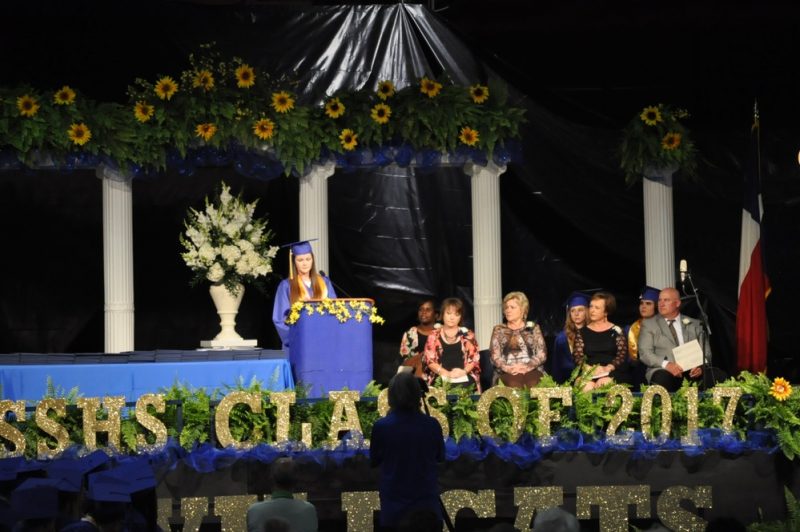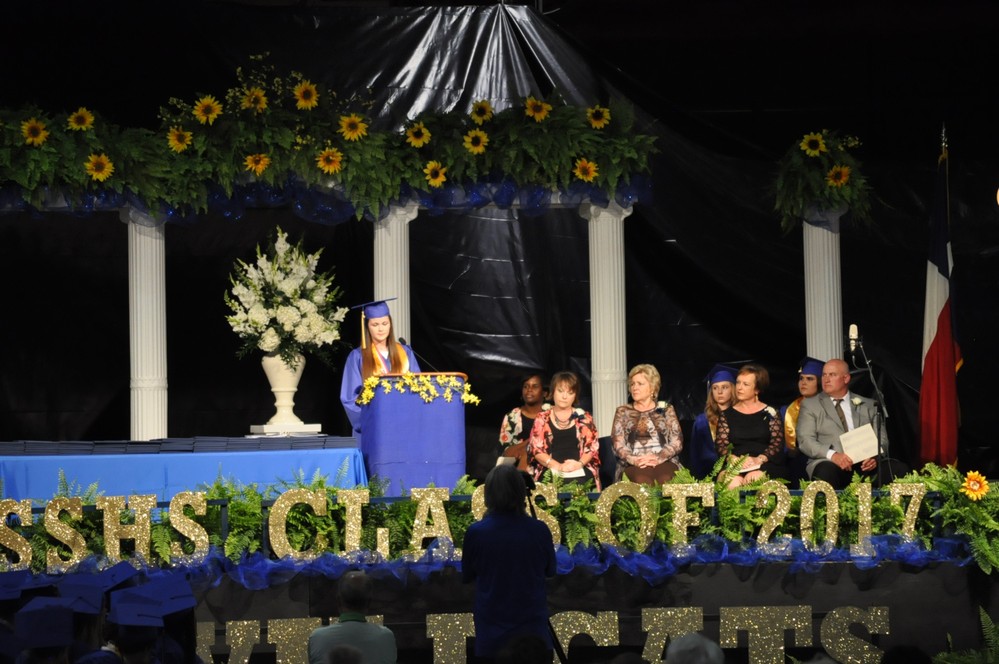 The Valedictorian, Lydia Burleson, had a particularly moving speech, praising the teachers saying "without the dedication of the teachers of Sulphur Springs I would not be here," or attending Yale. "Class of 2017, let's show the world who we can become…The future is not something way in front of us, it is right here. And with a degree, we are better able  to grab that future…We cannot just sit back and watch…we must do more…I challenge [the underclassmen] to do more…" She explained the symbolism from "handing us our diplomas is handing us our future."
KSST interviewed some of the graduating seniors.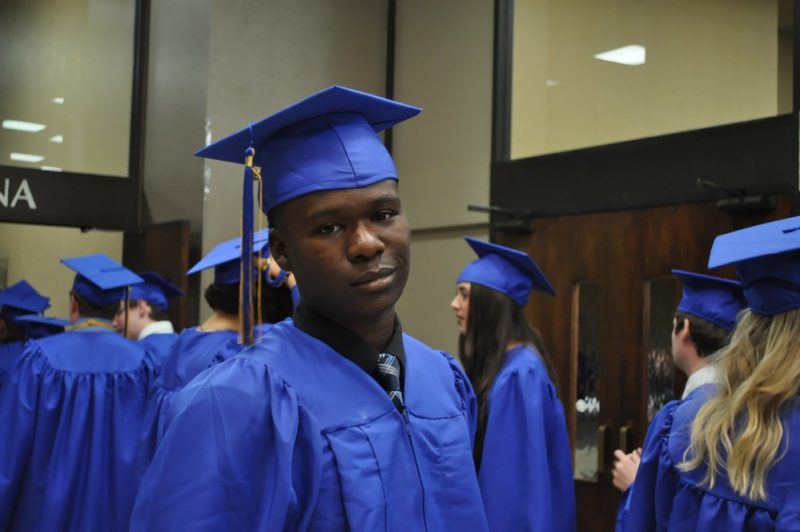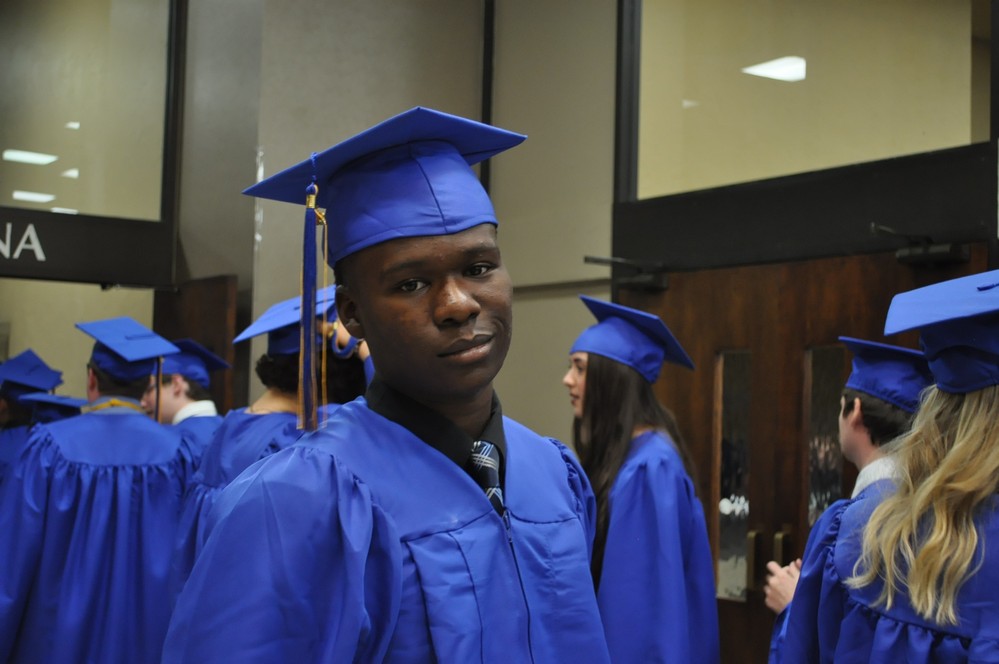 Jquiten Gasaway said after graduating, he plans on going to the military, with the National Guard. His favorite subject in school was Math. His favorite part of high school was graduation. His favorite teacher was Ms. Newsome.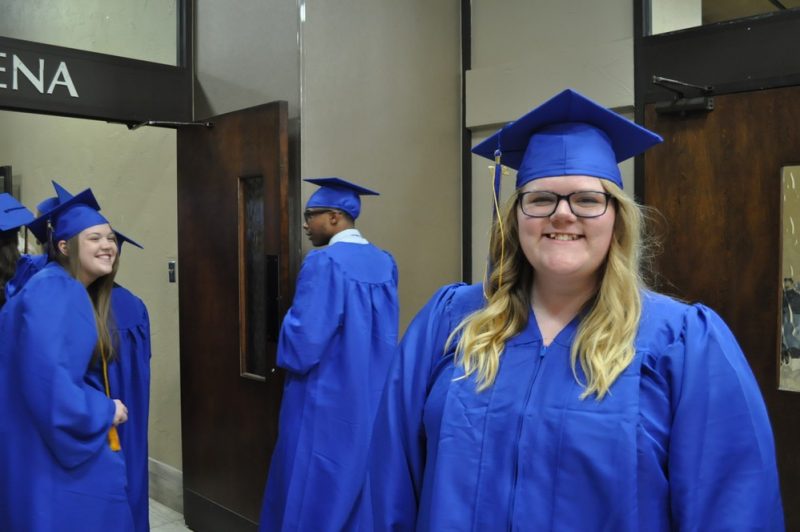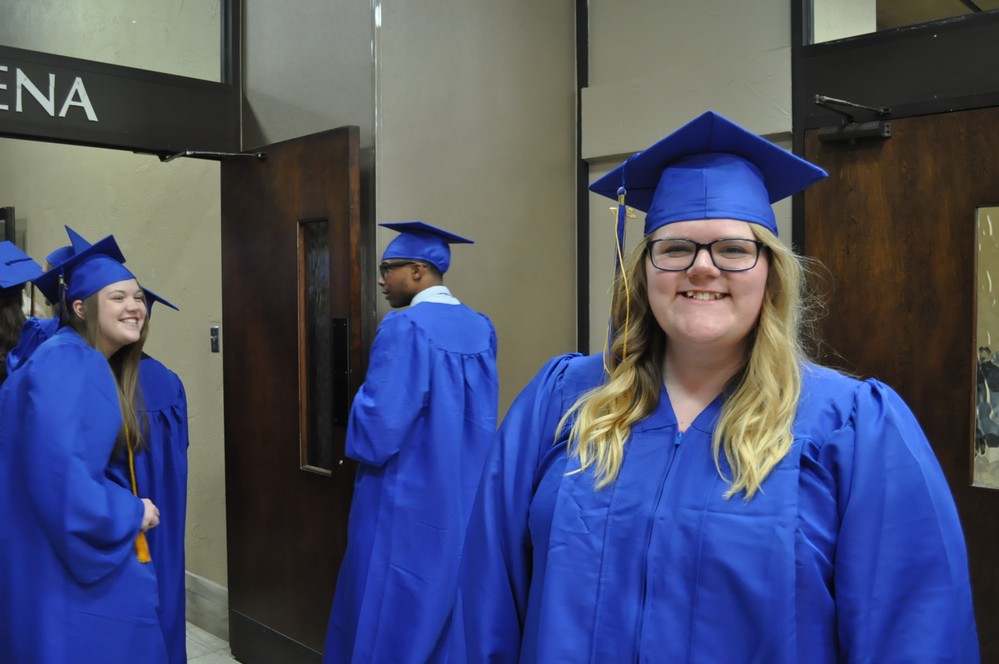 Jaspyn Johnson plans to attend PJC, then A&M at Commerce for Early Childhood Development. Her favorite school subject was English, and she was on the tennis team. Her favorite teacher was Ms. Herman. She wanted to thank her parents and her best friend Madison.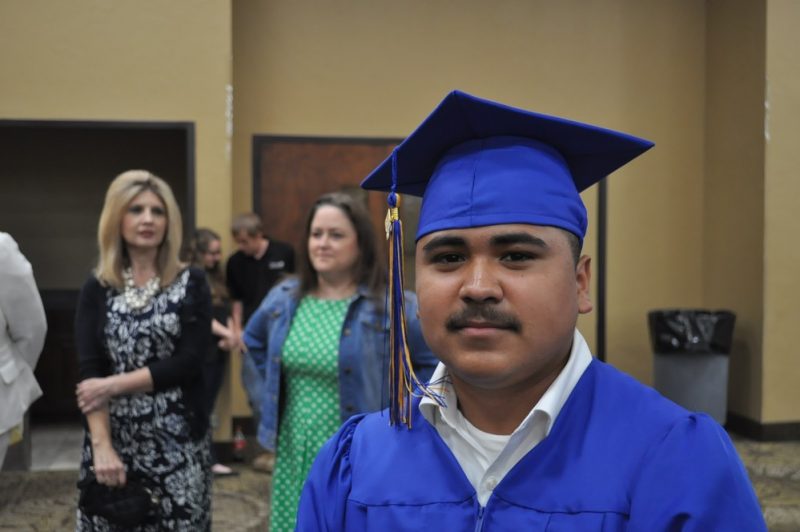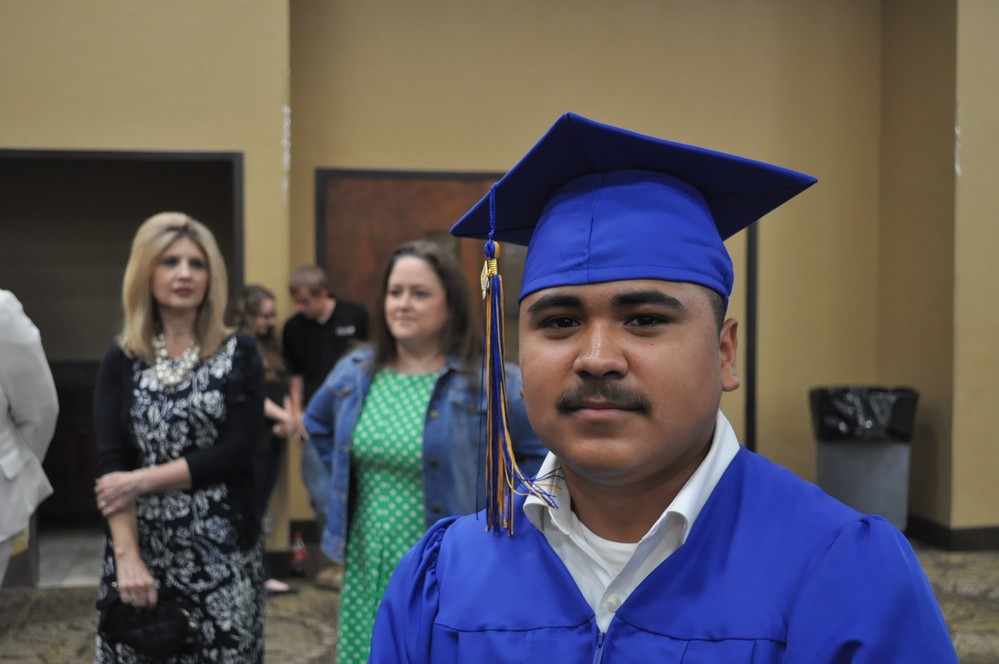 Jason Ponce is planning on going into the marines. His favorite subject was Government, and he was in the drumline in the band. His favorite part of highschool was graduation and his favorite teacher was Ms. Newsome.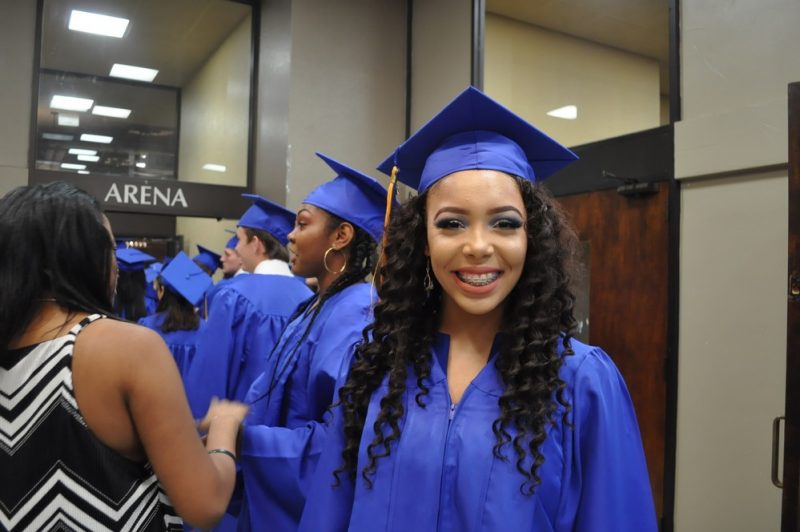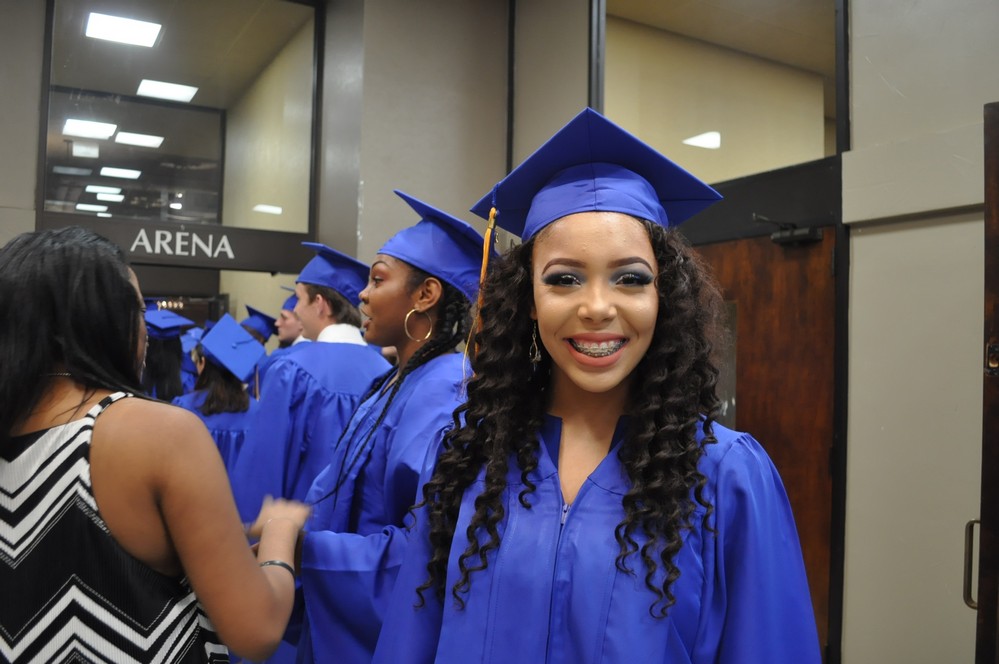 Lamier Pryor plans on going to College Station and majoring in Psychology/ sociology to become a mental health counselor. Her favorite school subject was Chemistry. Her favorite parts of high school would be Prom and going to Wataburger with her mom. She'd like to thank her mom, and tell her she loves her.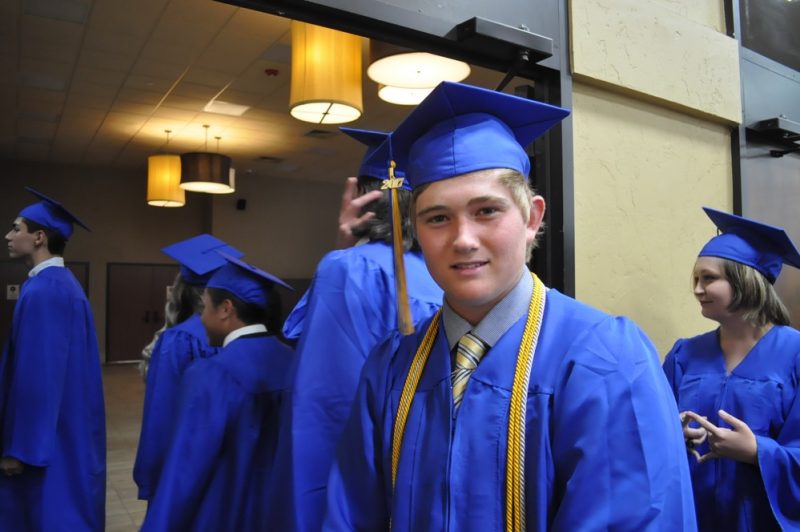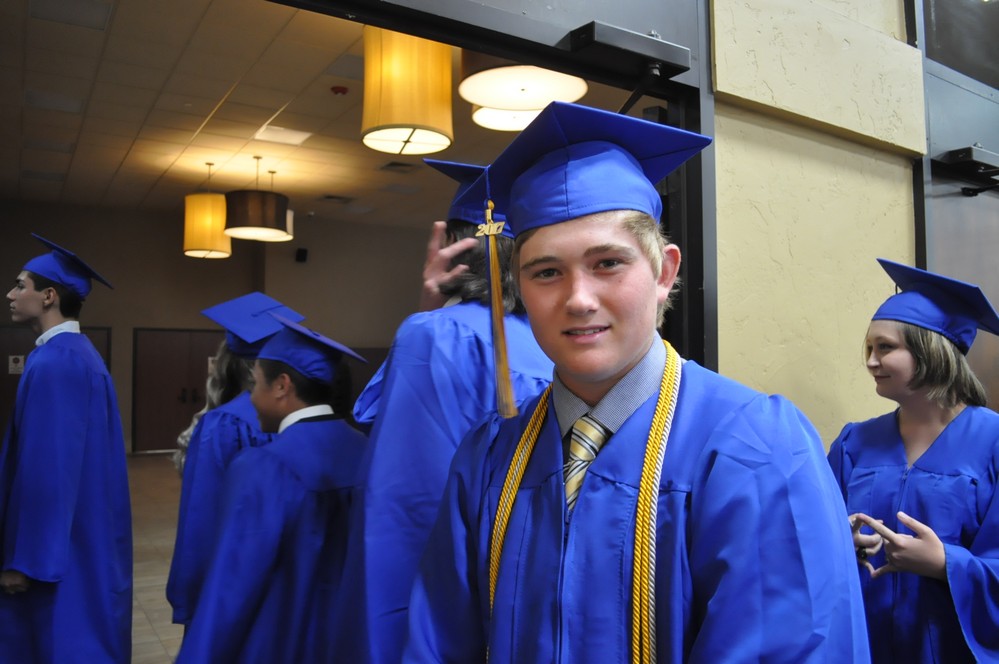 Easton Suman said after graduation he plans to attend A&M at Commerce so he can major in Criminal Justice to become a Game Warden. He enjoys hunting white-tail deer. He was the mid linebacker on the school football team, and the 2nd baseman on the baseball team. He is looking forward to having fun in life. His favorite teacher was Ms. Bailey.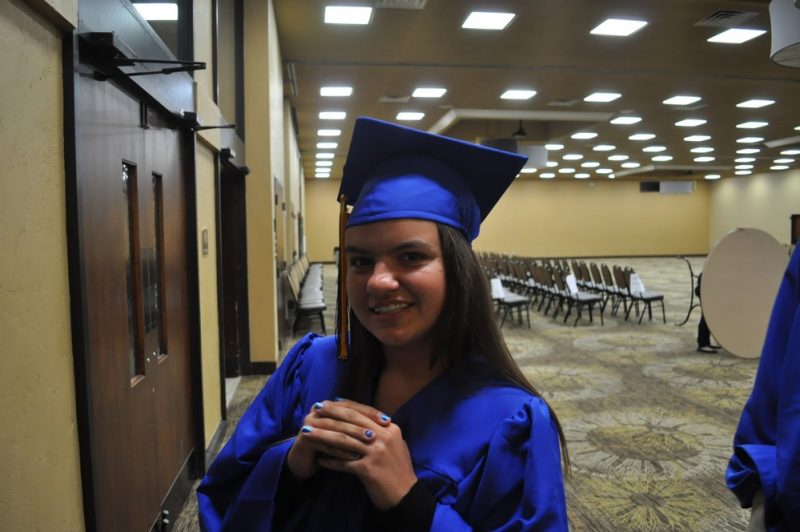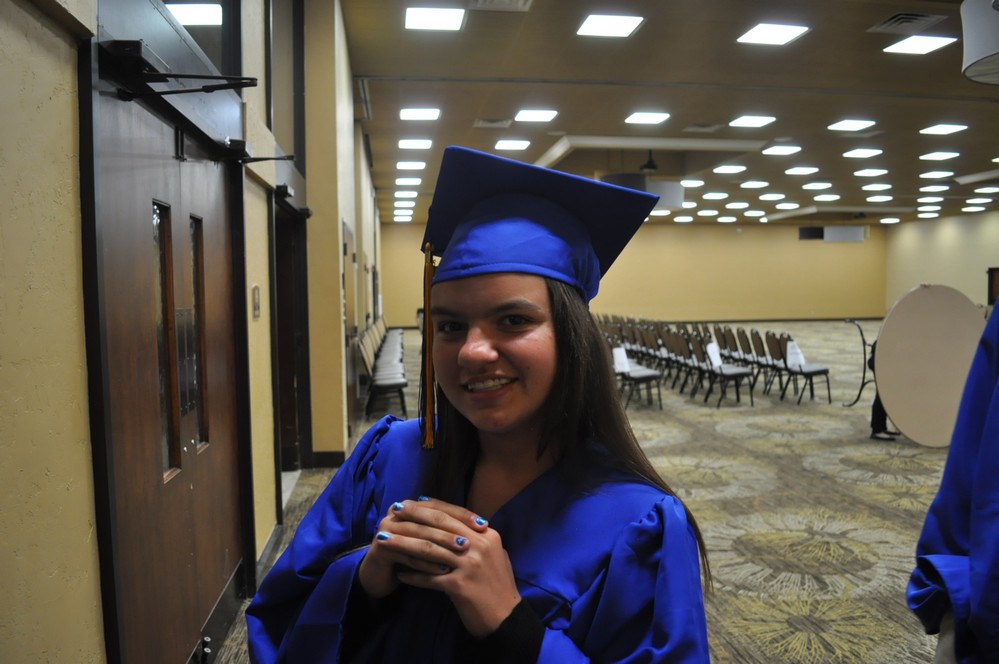 Cheyenne Thompson plans to attend Connections, a cooking school. She hopes to be a chef, and her favorite dish to make is spaghetti. Her favorite class was IPET, the pre-teaching class. Her favorite teacher was Ms. Stribling.
Malarie White plans to go to TJC (Tyler Junior College) for medical school. She enjoyed being in NHS and participating in the blood drive. She was nervous and excited for graduation.
Kadrie Davis had some proud family in the crowd, specifically 3 year old cousin, Jaaron Williams who was cheering and said "I love you."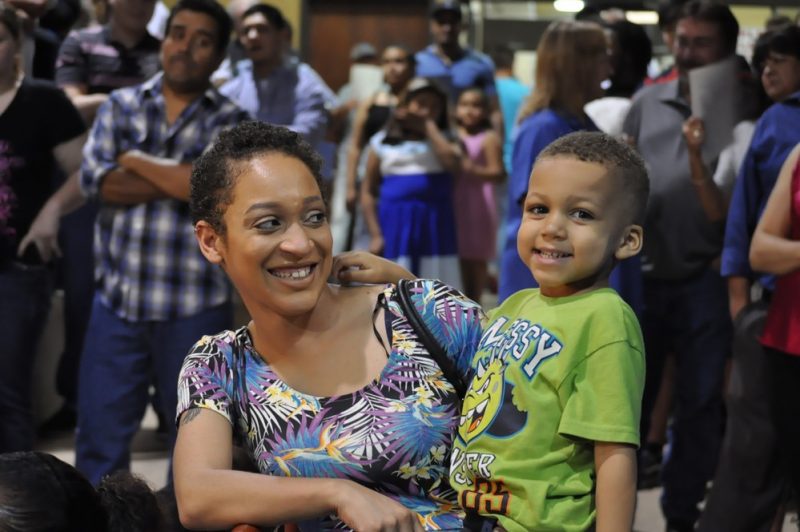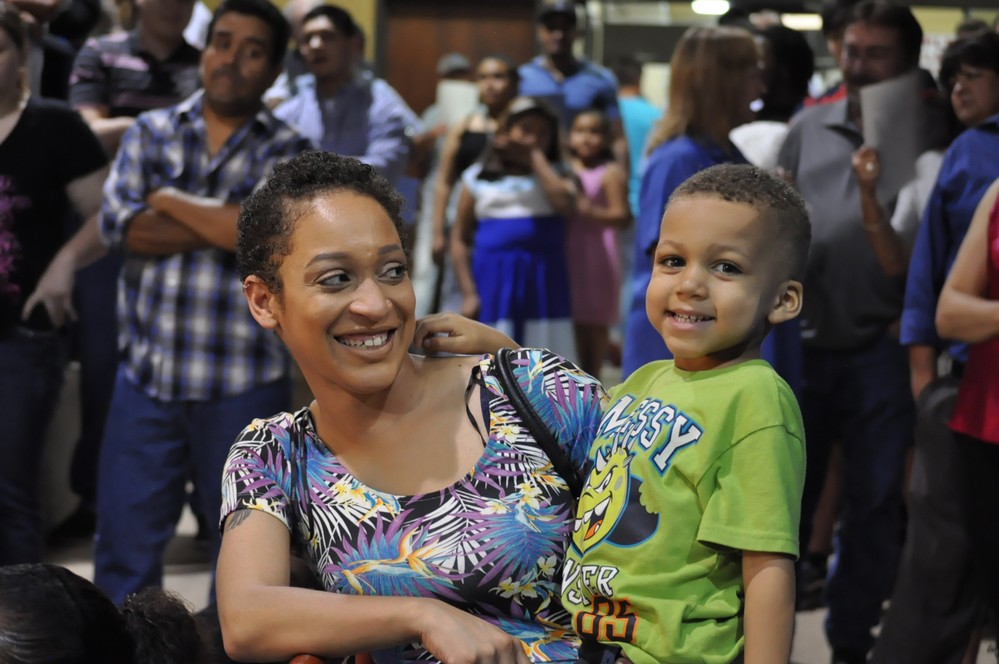 Congratulations to all the SSHS graduates and good luck to you all in the future!