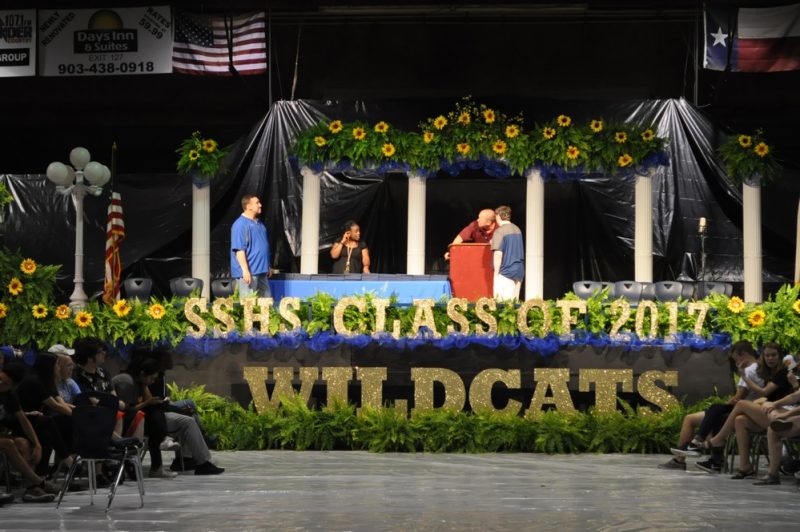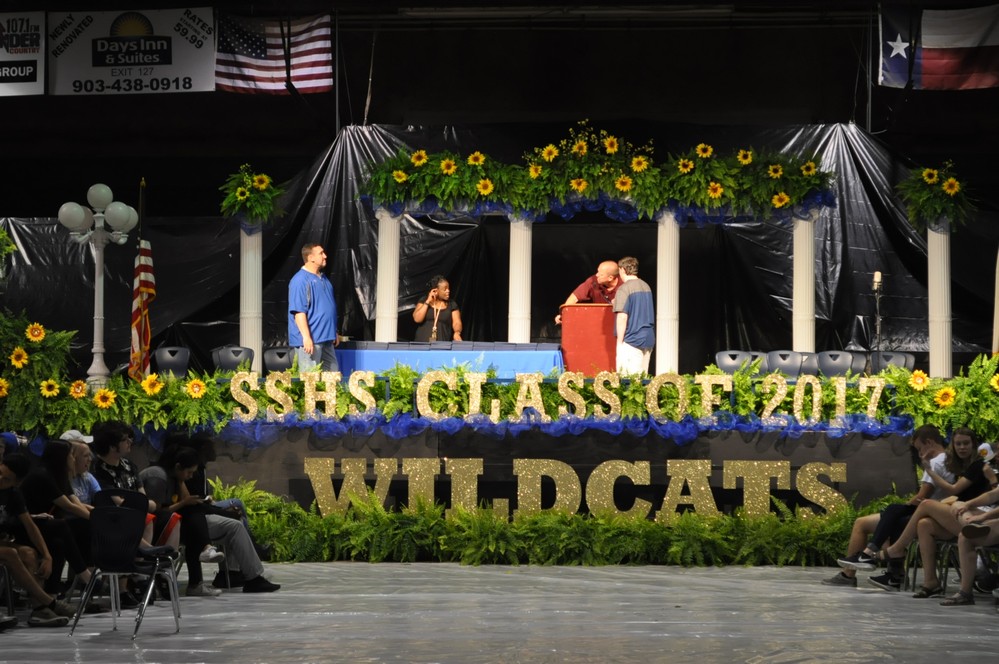 The 2017 Sulphur Springs High School Graduation will be on Friday May 26 at 7:00 pm in the Arena of the Hopkins County Civic Center. SSHS Staff expect that the commencement will end around 8:30pm. Guest and Visitor parking will be in the civic center parking lot.
275 Students will be taking part in the Friday night ceremony, and 28 students will be honors graduates. Special recognition honors go to Lydia Burleson, who is this year's Valedictorian, and to Tori Mattison, who is the Salutatorian. "It's just a celebration for the graduates and their families, as recognition of all their hard work." Leslie Harred, SSHS counselor, said as she helped with the final arrangements.
Preparations for this event have been in the works since Wednesday May 24th. A stage has been set up in the center of the arena covered with sunflowers and decorated with glittery letters. The staff worked all day Wednesday, Thursday, and part of Friday to make sure everything is ready for the graduates and their families. Friday morning from 9:00 am-11:00 am, students and participating faculty and staff attended a practice session, where students practiced finding their seats and walking across the stage. Congratulations to all graduates and their families!