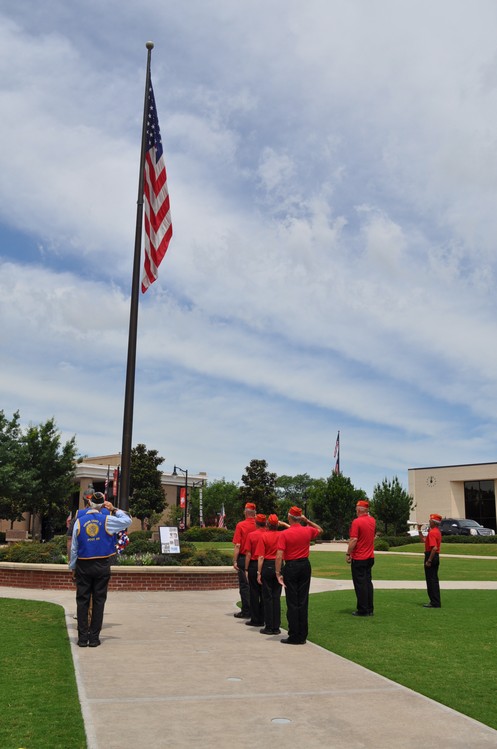 The proclamation issued by President Donald Trump this morning said; "We pause again to pray for the souls of the heroes who one century ago never returned home after helping restore peace in Europe." On Memorial Day it is customary for Presidents to honor veterans who died in service to our country.
The Hopkins County Marine Corps League 1357 and American Legion 66 raised the flags at Celebration plaza, at noon today in remembrance of Memorial day. The Flag ceremony began with the raising of the American Flag in the center of the plaza, and continued with flags lining the Veterans memorial. Read more about why the flags were at half-staff click here.
Vice Commandant of the American Legion, James Jones, hinted at a friendly rivalry between the Hopkins county Marine Corp League and themselves by joking, "We come out to see the Marines and to see how it's supposed to be done."
It is important to not confuse Memorial day and Veteran's day.
"[Memorial day is] not a day to say thank you to veterans. We're honoring those that died. Veteran's day is November 11th, thank us then." Marine Corp League member, John Desherow said.
The reason many veterans don't want to be thanked today, is because today is about the fallen soldiers, not the living ones. Instead pray and remember those that died protecting our country.
If you would like more information on the Hopkins County Marine Corps League visit their website or Facebook page. For more information on the Hopkins County American Legion visit their Facebook page.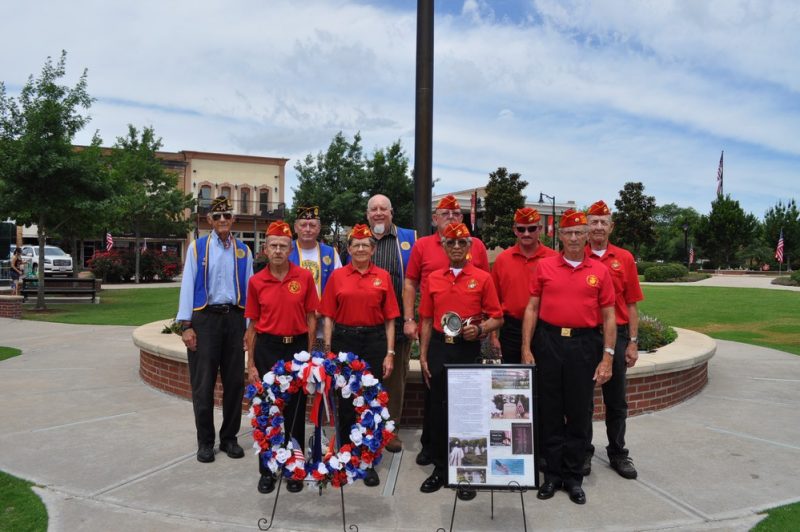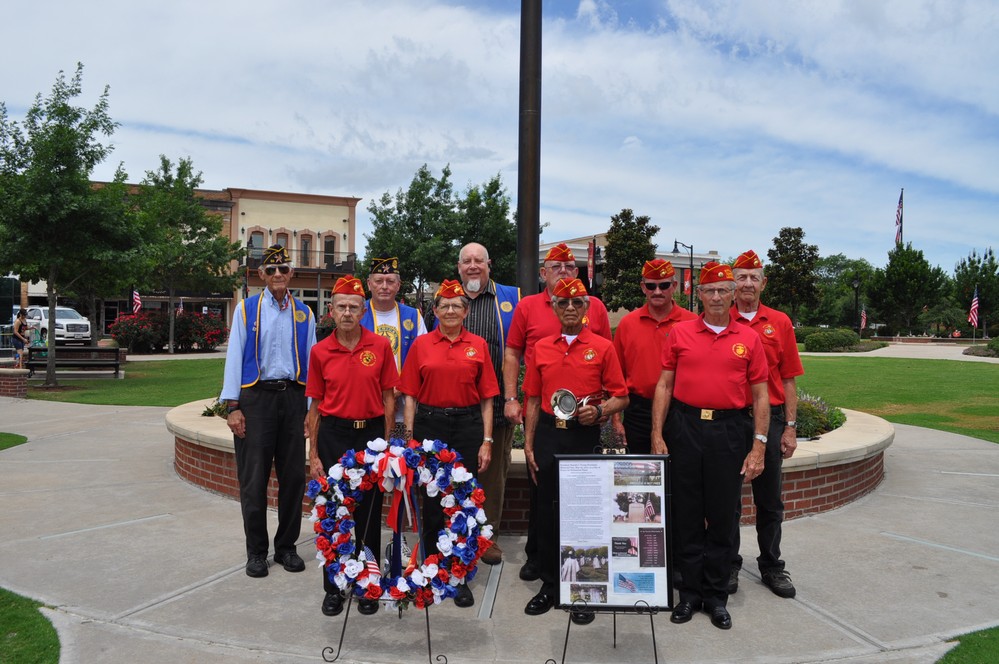 Members of the Marine Corps League in attendance included:
John Desherow-member for 40 years and helped form the Hopkins County Detachment
Larry Vickers-member of one year
Chaplain, Cam Perez-member for five years
Detachment Commandant, Derb Goodman-member for 9 years-started in Minneola and chartered the Hopkins County Detachment March 2010
Vice Commandant, Mike Thompson-member for 7 years
Sergeant at Arms, Garry Hall-member for 6 years
Judy Jones-member for three years
Chuck Jones-member for three years
Members of the American Legion in attendance included:
Vice Commandant, James Jones-member for 10 years
Commandant, Andy Lowen-member for three years
Sergeant at Arms, Jim Dial-member for five years