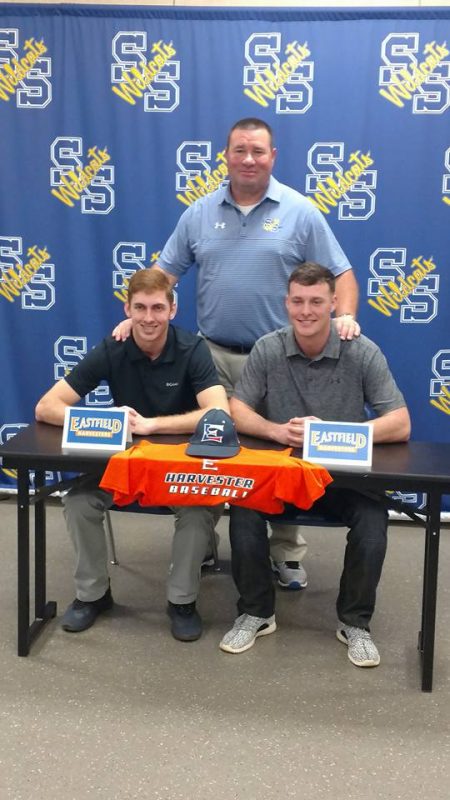 Wildcats' baseball players Mason Buck and Heston Golightly have signed letters of intent to play college baseball for the Eastfield College Harvesters of Mesquite. Both players play outfield and pitch. Both players also play travel ball for Coach Cubby Wilson's Texas Cubs. Golightly said Coach Wilson introduced him to the Eastfield coaches. Buck met the coaches at the Heat Baseball Academy. Both players tried out.
Golightly said he really likes Harvesters Coach Michael Martin. Eastfield is currently ranked in the top ten in the nation. Golightly said he expects to have the opportunity to pitch and play a position for the Harvesters.
Buck said he would be strictly an outfielder for Eastfield. He said he and Golightly should have the opportunity to play right away and Buck said that opportunity made the two-year college attractive to him. He said he was told that he and Golightly might hit in the middle of the Harvesters lineup next season. Both players said they are looking forward to their senior year of baseball as they hope to turn things around after a disappointing year for the Wildcats last year. Golightly said the team is looking better than last year's team already. Buck said having 8 starters back plus depth at pitching would help the Wildcats this season.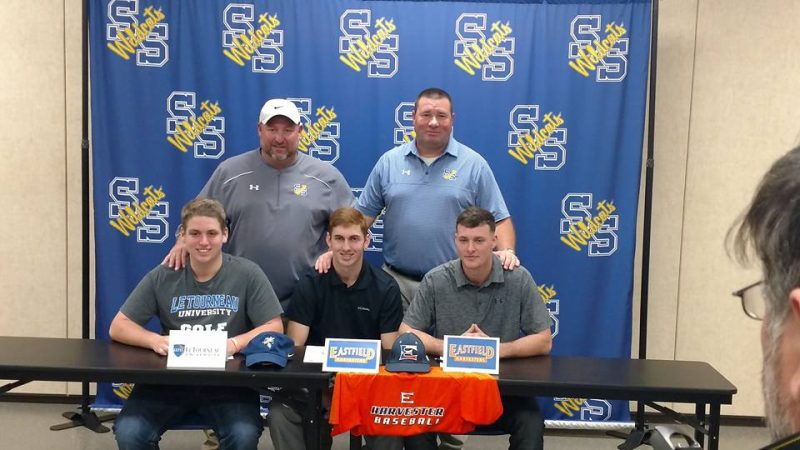 Alex Motes, a four year member of the Wildcats' varsity golf team, has signed a letter of intent to play college golf at LeTourneau University in Longview. He said they have a nice campus. LeTourneau also has a new coach and Motes said he looks forward to joining the team and being a part of an effort to build up the program. New Wildcats Coach Chris Owens said Motes has come a long way in four years. He noted that Motes struggled to break 100 as a freshman. Motes said he averaged about 75 during tournaments this summer. Coach Owens said he has talked with Motes about taking a leadership role on this year's mostly young Wildcats' golf team and Motes has accepted. Motes said his favorite memory as a Wildcat was the team qualifying for the State Tournament in 2015. The Wildcats ended up in seventh place in the state. In all three of his seasons on the varsity, Motes has been part of a team that has qualified for the regional tournament at the district meet. At the regional tournament last year, Motes shot a first round 73, a score that was matched by teammate Brody Blackmon, who is now playing at Ole Miss.